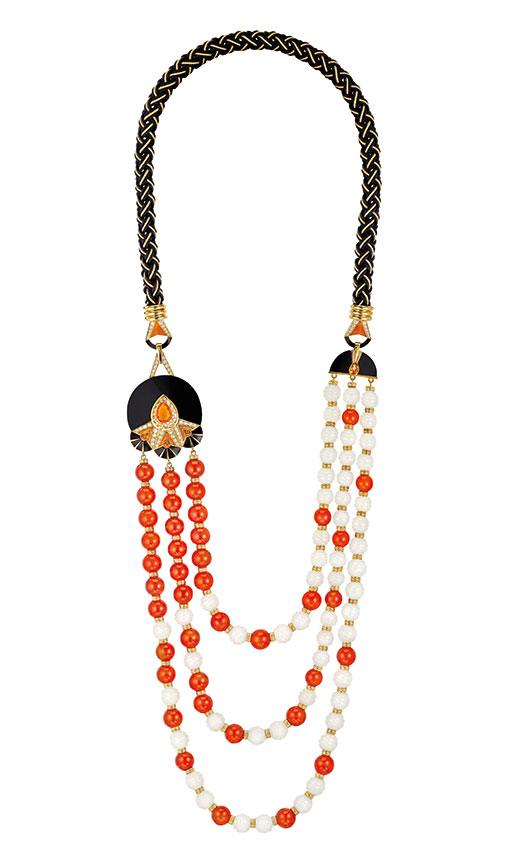 There's no shortage of beautiful objects to behold at Lalique. So, to help draw our eye to some of its most exquisite, the French brand presents an exhibition from the Lalique Art collection. In addition to the artworks, select pieces from the Firebird fine jewelry collection are also on view, including the L'Oiseau de Feu necklace, seen above.
With this exclusive fine jewelry collection, Lalique and the national Opéra de Paris pay tribute to the Ballets Russes, which defined a new form of dance in 1910. The L'Oiseau Tonnerre bracelet, which translates to thunderbird, suggests an imperial heritage, a nod from Lalique to Sergei Diaghilev, founder of the Ballets Russes, Russian origin.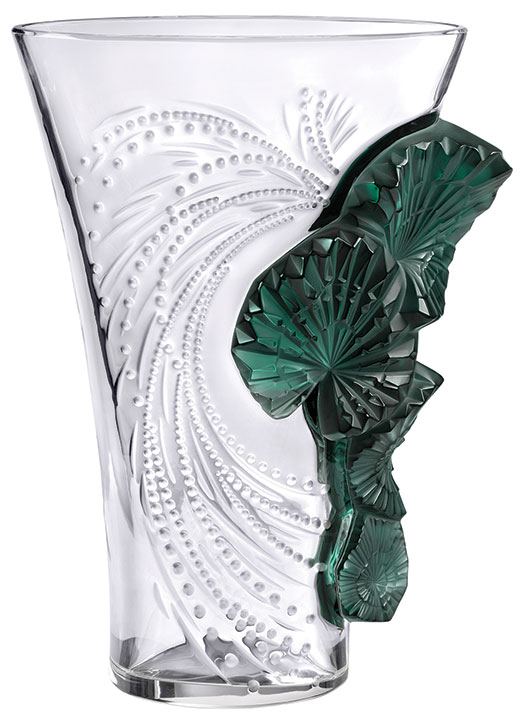 The limited-edition Palme vase (only 99 were created) showcases the power of the palm—iconography that dates back through the ages as a symbol of victory. And victorious will be the one who takes this stunning vessel home with them!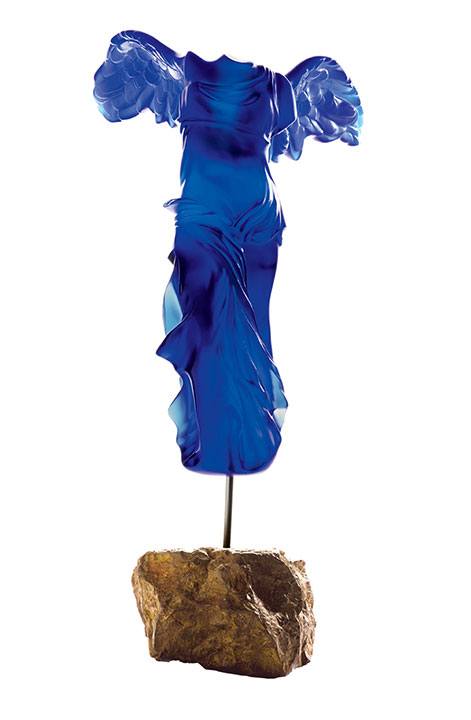 The "Winged Victory of Samothrace" is a limited edition of 83 crystal pieces. It was made in tribute to artist Yves Klein who, in 1962, acquired the molds for this iconic sculpture from Greek antiquity. His signature Yves Klein Blue is captured in crystal.
The magnificence of a horse in gallop is immortalized in crystal in this special edition sculpture that pays tribute to the artist Rembrandt Bugatti. For history buffs, it's worth noting that both the Bugatti and Lalique families came from the same region in France, Alsace. Car enthusiasts will recognize the Bugatti name; the company was founded by Rembrandt's brother, Ettore.