When it comes to color, there's no need to play favorites this season. Many designers presented looks—both ready to wear and accessories—that brought together a celebration of color and texture.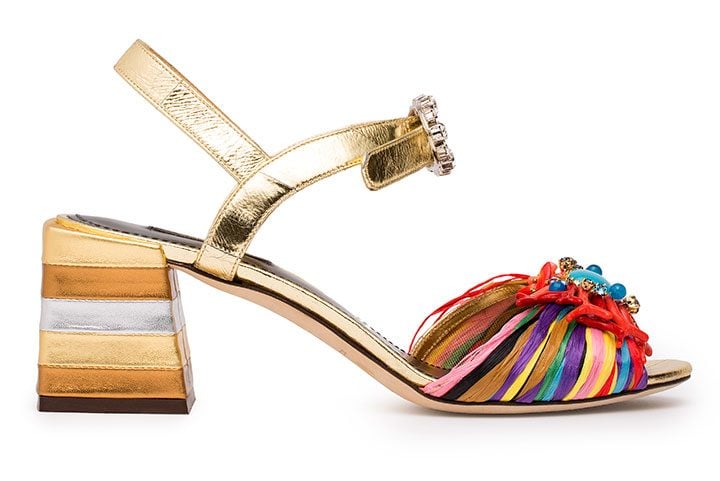 If we had to pick one collection that set the bar for this bold trend, it would be Dolce & Gabbana. In addition to their technicolor dream of a runway show, these stacked-heel sandals with ribbons of bright colors are just the way to brighten up—head to toe.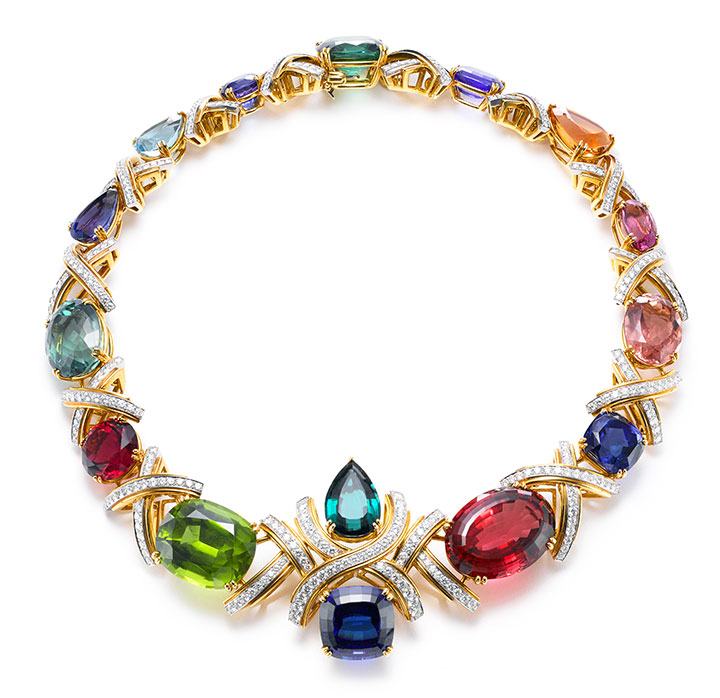 The trend also gives some of our favorite jewelry brands a chance to really show off their most colorful stones. At Tiffany & Co., the house celebrates the 35th anniversary of collaboration with designer Paloma Picasso with this exquisite necklace first introduced in the 1985 Blue Book collection.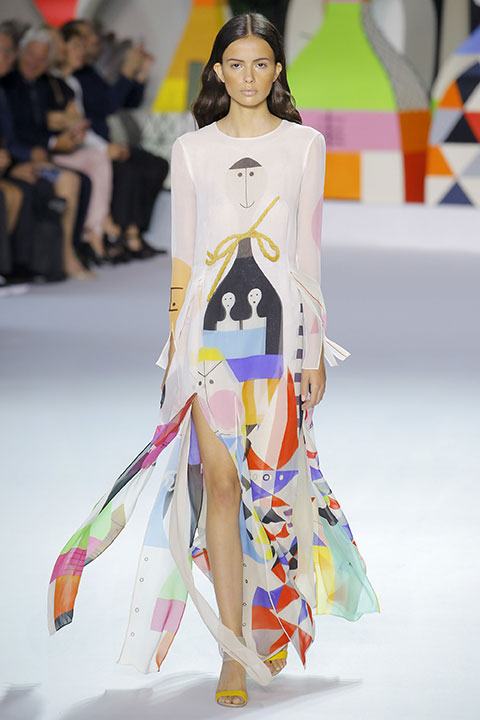 Akris's Albert Kriemler is known for collections that take a nod from the world of contemporary art. So incorporating bright and expressive colors in his looks is second nature. This whimsical dress will lighten anyone's mood.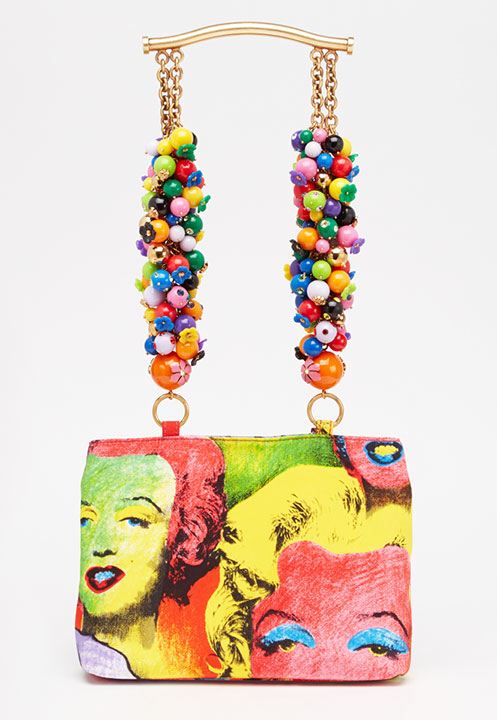 Versace also pays tribute to the art world with some Pop-infused looks that seemed to have jumped right off a canvas. This bag, reminiscent of Warhol's famous Marilyn Monroe portraits, is also a throwback to the house's own archive when it presented a Pop-inspired collection in the early 90s.