By Tali Minor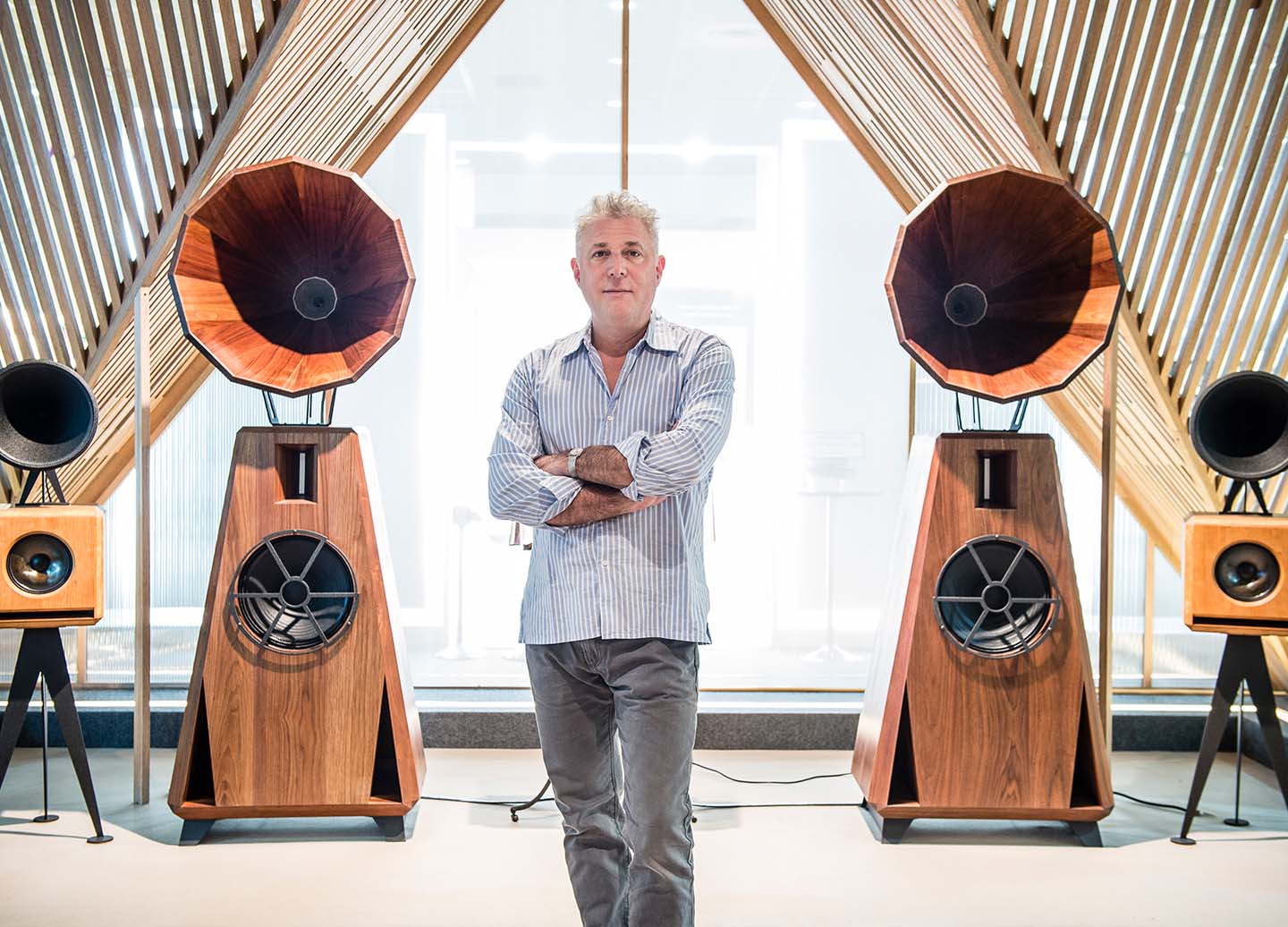 This winter, Bal Harbour Shops invites you to engage in a sensorial experience engaging sight, sound and scent. The three-part program begins in the central courtyard with a floral installation by celebrated floral artist Sandra de Ovando, who is weaving hundreds of purple Vanda orchids framed within bamboo floral stems to create a 16-foot living sculpture that will grace the courtyard from November 30 through January 3.
From there, follow the brilliant murals by Miami-based artist Reyna Noriega, who has adorned the south side of the Shops with her vivid, whimsical illustrations that tell stories inspired by her culture and experiences, in which women can recognize themselves, feel represented and empowered. This commissioned installation is her largest project to date and will adorn the barricade walls being installed in phases on levels one through three.
Music and audio enthusiasts may want to beeline to the second level Sculpture Garden, where Oswalds Mill Audio founder Jonathan Weiss brings his exquisite "Museum" horn-speaker system to Bal Harbour Shops to create a sonic landscape like no other. Originally commissioned by the Guggenheim, the "greatest audio equipment in the world" will be installed at Bal Harbour Shops from November 30 through December 23, during which time an array of hifi programming will be presented.
Over the course of Art Basel week guest DJ's will take over the turntables—including Dante's Hifi co-founder DJ Rich Medina—and in the weeks that follow, vintage vinyl and contemporary records will be played like never before via a lineup of DJ sets by an international roster of artists; a selection of "curated bins of vinyl" from cultural tastemakers and access to an exquisite library of records that will change the way you perceive music. "Listening to a song you know by heart on one of OMA's speakers is transcendent," says Sonic Sculpture curator Anthony Hall. "The layers of sound suddenly reveal themselves, and you're hearing the song like it's the first time, creating an emotional experience through sound that is truly awe inspiring."
Another highlight of the installation includes "Special Request Saturday," where guests have the opportunity to hear their favorite song played on these epic speakers, which promises to be an audio experience like never before.
The Sonic Sculpture installation is being presented in collaboration with Soundlux Audio, Miami's premier hi-fi audio showroom.