Fashion has embraced pink as a power color for men this Spring—and we are all for it! From Dolce & Gabbana's radiantly neon pink runway suit to some softer hues with Ermenegildo Zegna's pastel-inspired runway looks, designers are making a statement by thinking pink from head to toe.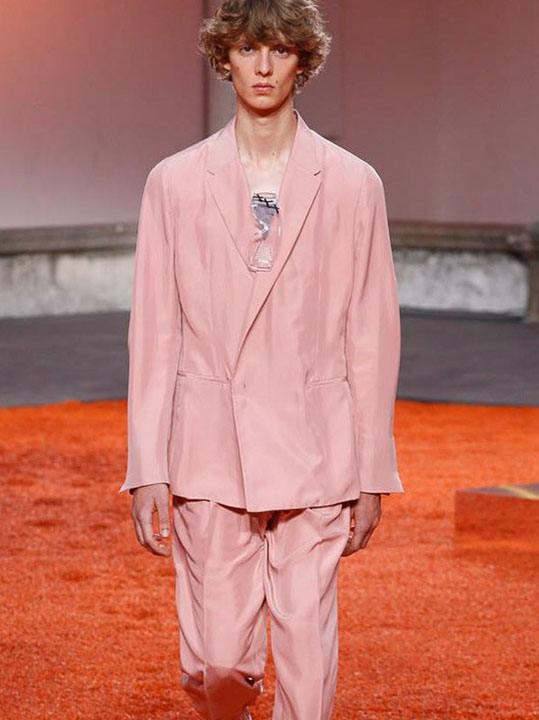 Ermenegildo Zegna hones in on the more delicate hues of pink this season, from rose-colored bombers to antique pink blazers. Take your suit game to new heights with this Zegna runway look.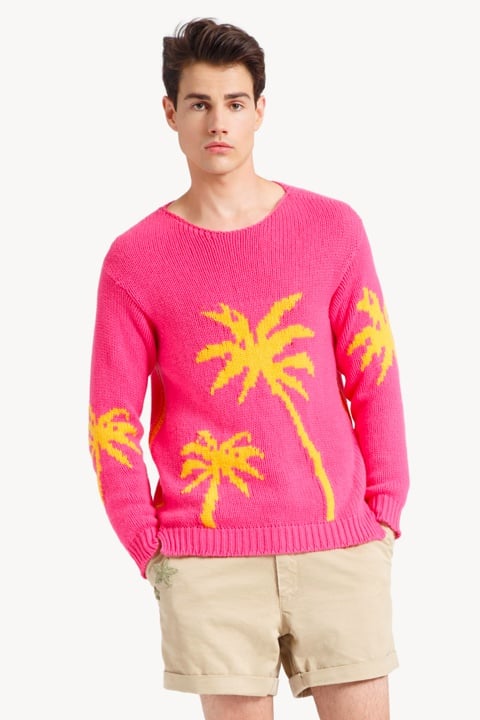 Ermanno Scervino celebrates menswear's newfound freedom with this crew-neck pullover in soft cashmere. Boasting tropical inspiration, the bright color with contrasting palm tree intarsia adds just the pop of pink you need.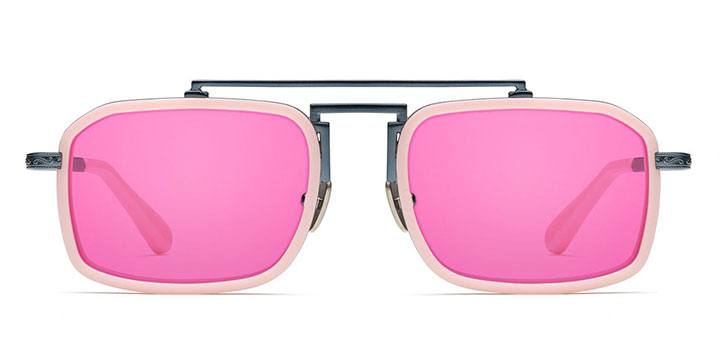 Nothing goes unnoticed with Morgenthal Frederics. Handcrafted in Japan of lightweight titanium with contrasting acetate inserts and bold lenses, these Gentz Baby Doll sunnies will have you literally seeing the world through rose-colored glasses.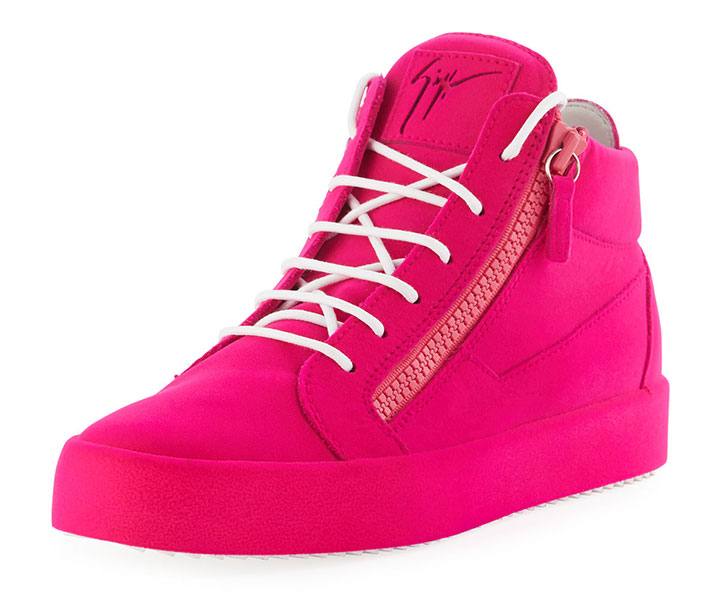 Known for pushing aesthetics with a futuristic twist, Giuseppe Zanotti steps into the light yet again with the Flocked Leather Mid-Top sneaker. These sneakers are for the fashion-forward among us, and will surely brighten any room you walk into.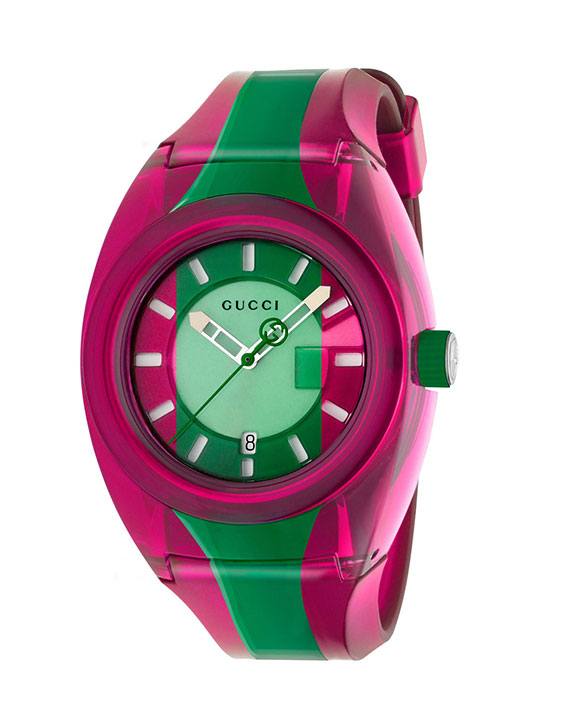 Gucci is no stranger to color. Guys, time it just right and complete your look by sporting the 43mm Sync Sport watch.