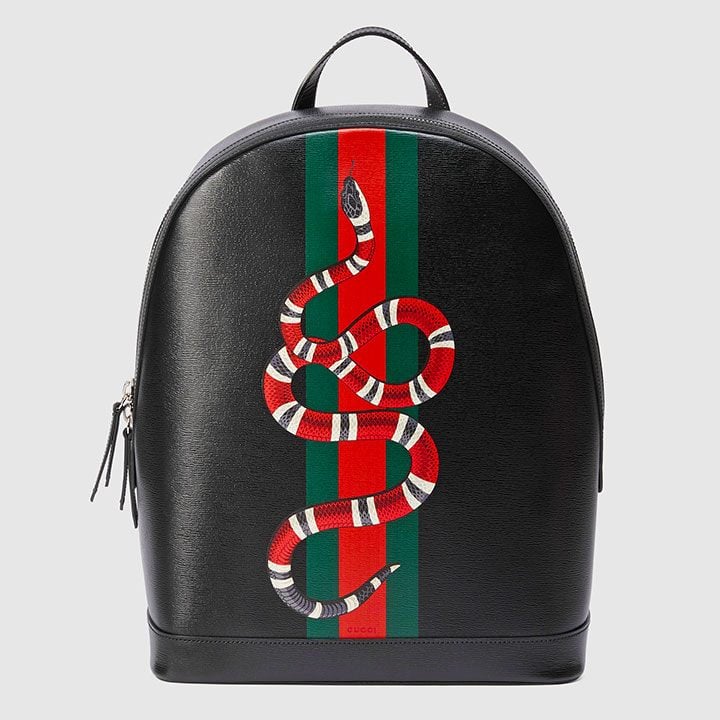 What first seemed to be a fad is most definitely a trend with staying power. Several seasons in, the backpack has solidified its place in the men's accessories market. Gucci's Alessandro Michele has been a key figure in promoting the look, seen above featuring a slithering kingsnake and below an embroidered, pull-string look.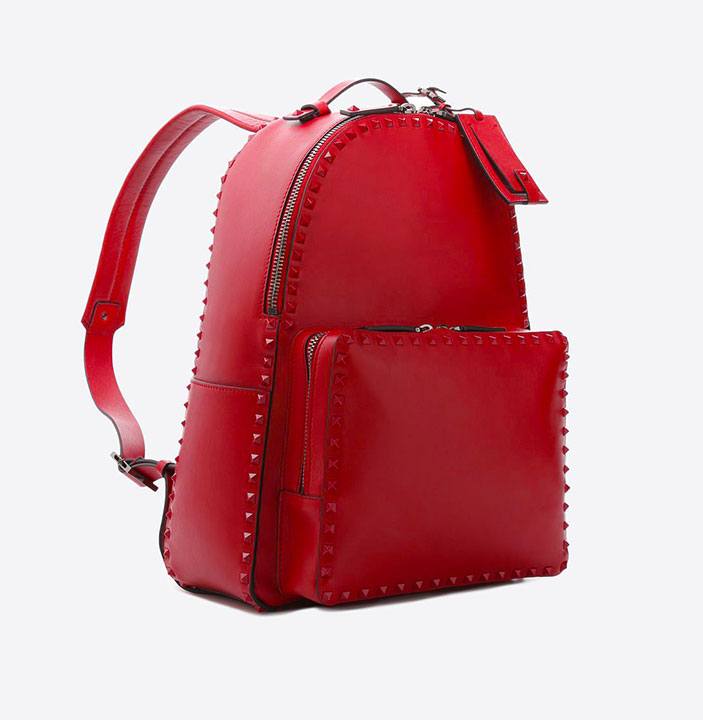 At Valentino, the Rockstud treatment finds its way onto this structured backpack. The red-on-red design is a simple and bold statement, and the smooth silhouette provides a versatility of use that could easily travel from office hours to happy hour.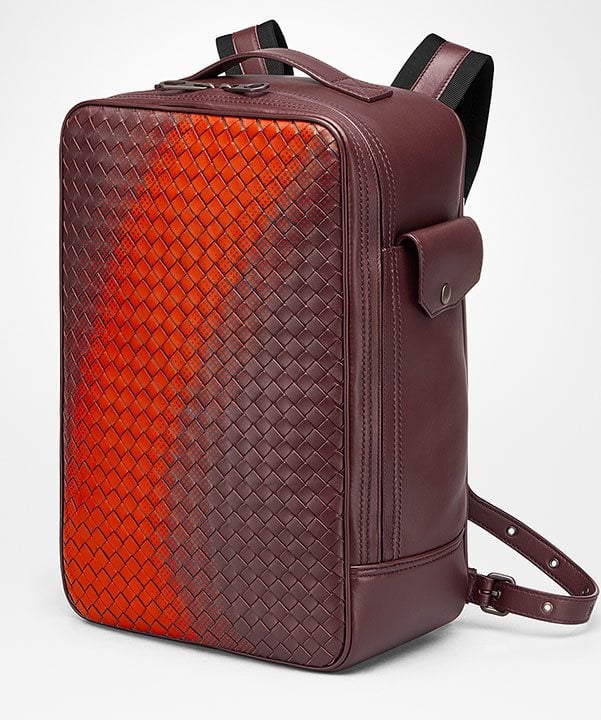 Tomas Maier mixes utility and style with his take on the backpack for Bottega Veneta. The new Galaxy print, inspired by spiraling stars, is splashed across the brand's signature intrecciato leather. A sturdy top-handle provides an alternative for use, more akin to a briefcase.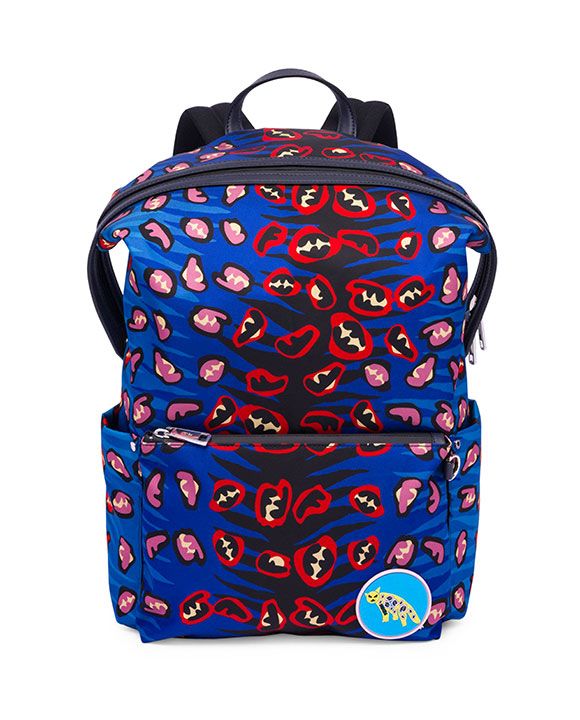 Fendi calls on its spirit animal in this bright and playful pack. With a clever print formed from Fendi's double-F motif, it almost appears to be an animal print of the most fashion-forward variety. The jaguar patch adds a little extra whimsy for the win.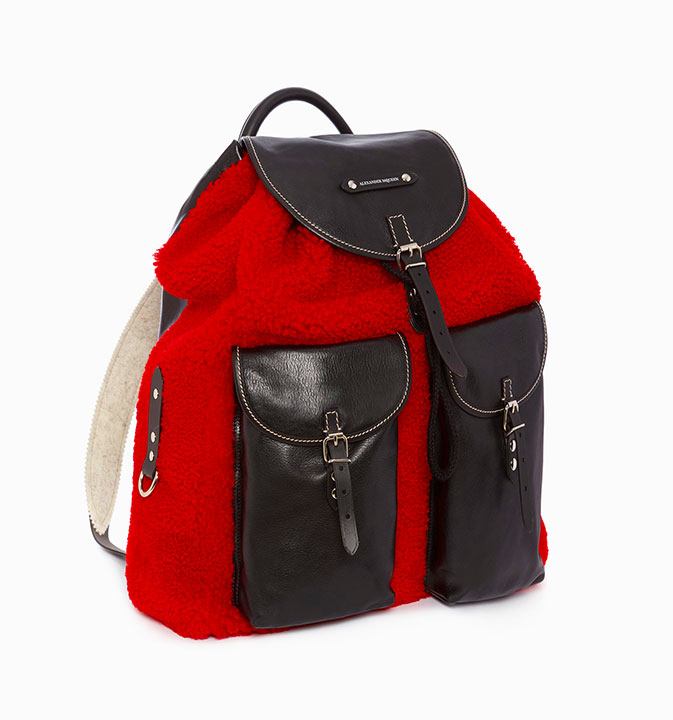 Alexander McQueen's Hiking backpack is a fresh take on tradition. This large red shearling backpack is trimmed with leather for durability—and a little extra flair. And you'll appreciate the side loops, which are charm-ready should you want to set this one apart from the pack.