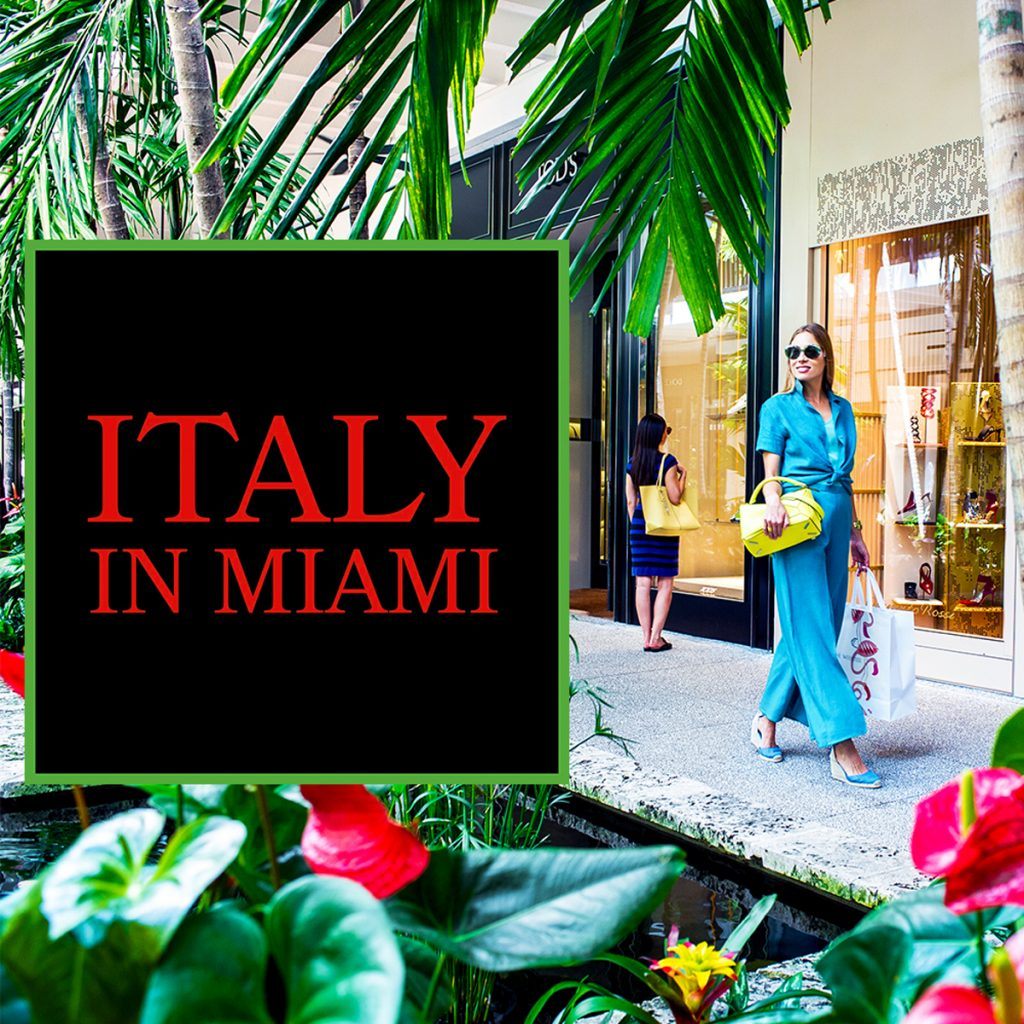 A mecca for true Italianity, Bal Harbour Shops and cultural events leader Italica announced the launch of Italy in Miami, an event that introduces guests to the sights, sounds and taste of Italy. Previously held in prestigious venues such as the Italian Consulate and the Italian Cultural Institute, this year's edition will take place in one of the country's top-producing luxury shopping centers, Bal Harbour Shops, spanning three days from October 11-13th.
Led by Italica Founder and CEO Edmundo Sansone, Italy in Miami pays tribute to the country's celebrated gastronomy, fashion, art and music. For the past decade, Italica has collaborated with brands such as Ferrari, Maserati, Lamborghini and San Pellegrino to create authentic and immersive Italian experiences across Brazil, and the company is now expanding its reach with its U.S. debut in Bal Harbour Village.
Reminiscent of an Italian piazza, the open-air shopping center's courtyard will play host to a by-invitation-only opening event on Thursday evening with more than 250 guests in attendance. Set through the lens of a luxurious Italian holiday, the three-day program will feature collaborations with Bal Harbour Shops' acclaimed Italian brands including Dolce & Gabbana, Kiton, Bulgari and Salvatore Ferragamo. Each distinct brand will specially curate an interactive experience for guests, such as made-to-measure and personalization services at Ermenegildo Zegna; a showcase of Bulgari's latest collection while serving Aperol Spritz and petite Italian sweets; trunk shows at Neiman Marcus with precious jewelry vendors such as Vendorafa, Gismondi and Chantecler, as well as Giorgio Armani Beauty hosting an "Artistry Event"; and a showcase of Morgenthal Frederics' Cathedral Collection named after Italian cities in which cathedrals are located.
"A dynamic and evolving country, Italy offers more than picturesque landscapes, fashion-forward designers, and notable cuisine. At the core of Italianity is the joy and appreciation for life present in every city, town and family in the country," said Edmundo Sansone, founder and CEO of Italica. "We recognize the value in collaborating with Bal Harbour Shops for the U.S. debut of Italy in Miami as the community embodies this zest for life, and we look forward to introducing them to the true flavors of Italy."
Italy in Miami will take place at Bal Harbour Shops (9700 Collins Ave., Bal Harbour, FL 33154).