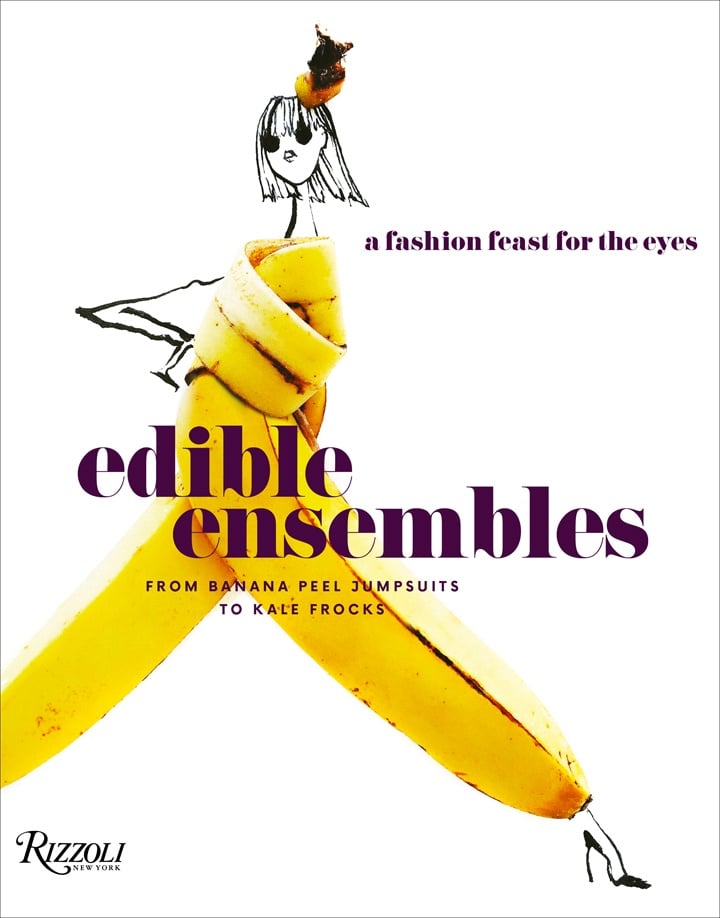 Though most of the collections to debut during Fashion Week are derived from bolts of fabric, there's an exception to the rule in Gretchen Röehrs's whimsical creations derived from ruffled kale, plump berries and sprigs of herbs. Last week, the artist's new book "Edible Ensembles" was released by Rizzoli to the delight of her more than 82 thousand Instagram followers, as well as many new fans. Here, we chat with the illustrator about fruity frocks and why Irving Penn continues to inspire her.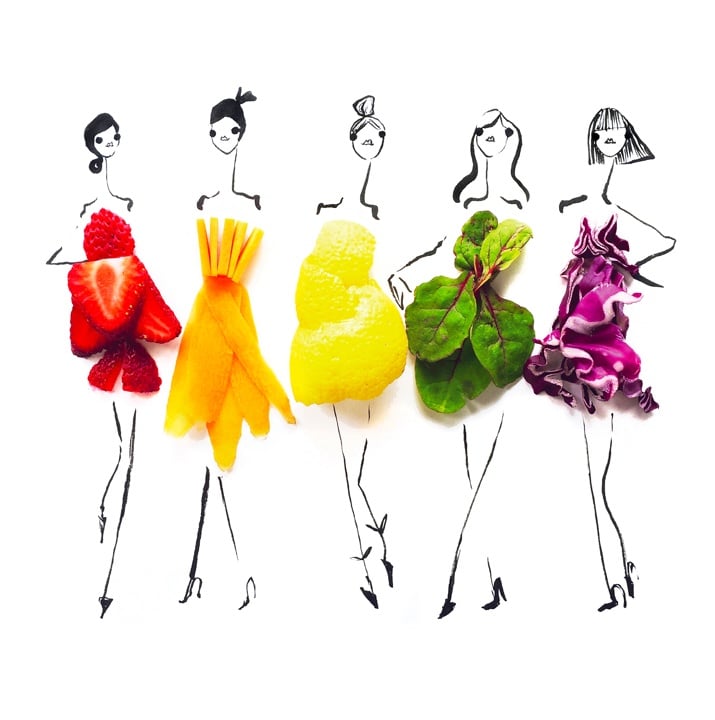 It's impossible to flip through the pages of your book and not be happy! Do these illustrations still bring you as much joy as when you first began to develop your approach?
It goes in waves! I've thought about them so much that I don't think they hold the same awe that a person has when they see them for the first time. When I first got a copy of my book, it all came together in such a special way.
Not that we're trying to play favorites… but, which edibles have gotten the most love on IG?
The lineup of ladies wearing all the colors of the rainbow has always been the most popular and the most re-posted!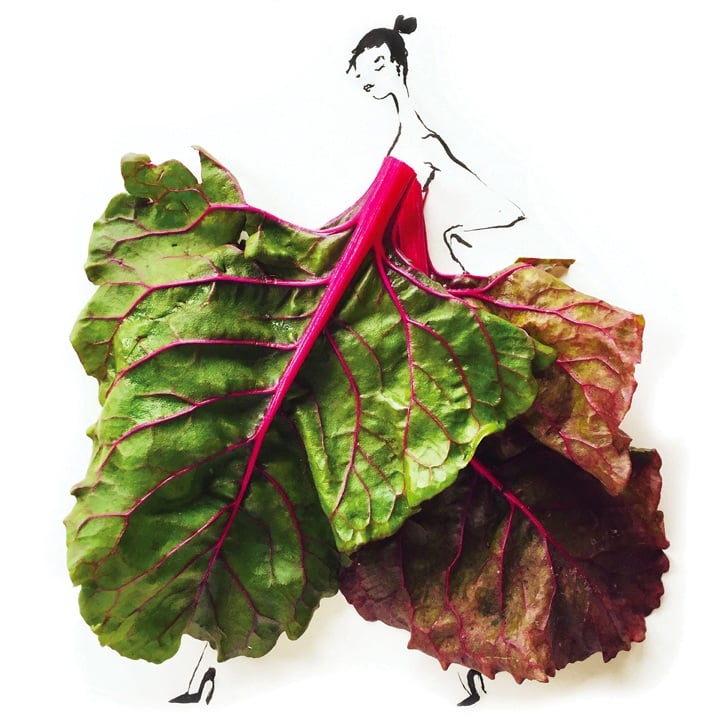 Have you been approached about an animated series? Is that something you'd ever consider?
Yes! I think it's such a fun idea. I've animated a few of the images in a very basic way but I think a real animator could take it much further.
The color organization seems to be a great tool for kids to learn with. Have you found that to be true?
It's visually so satisfying to have objects arranged by color, and it's the first way we are really taught to appreciate colors and the way they interact.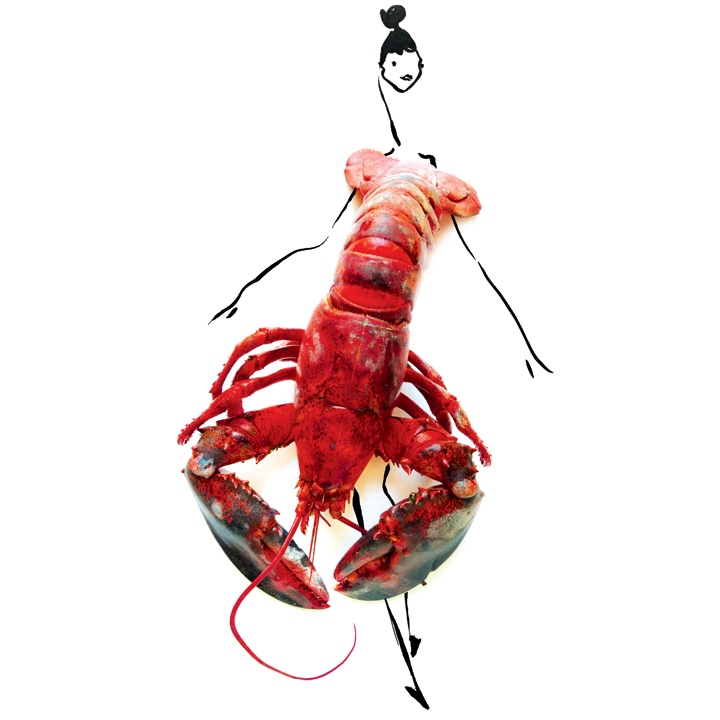 What was the very first edible object you sketched? How long after that did you realize you were on to something quite special?
The first object I sketched around was a trio of fashionable ladies wearing blackberries. It seemed so silly but people liked it!
Who published your first illustration?
I believe Harper's Bazaar was the first publication to publish my work – they had me create a few looks from the fall shows.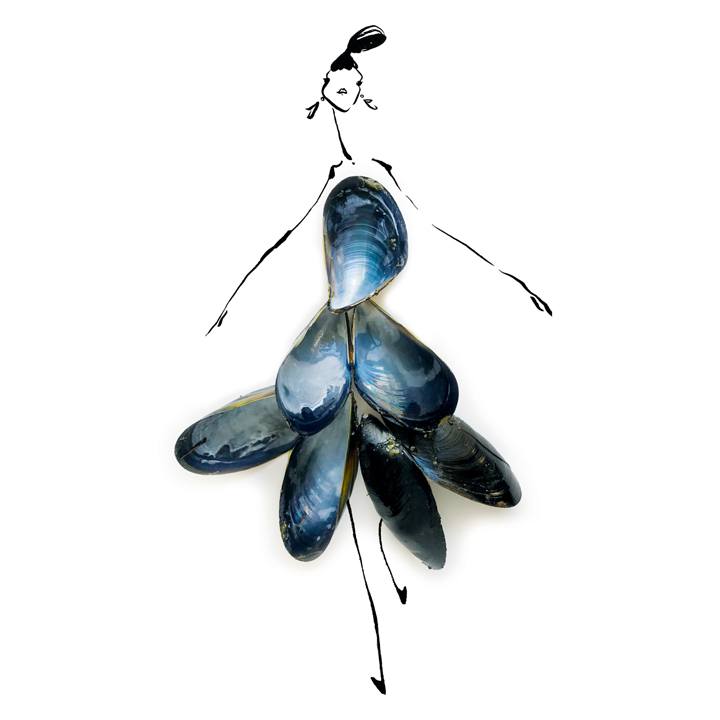 Who are some of your artistic heroes?
Irving Penn has always inspired me with his still life photography. He could take something like frozen peas and make it into something so chic!
Is there a brand or person you'd like to collaborate with? Why?
I think it would be really fun to partner with a chef and designer to create this immersive feast for the eyes, so to speak. Fashion, food, taste would be everywhere!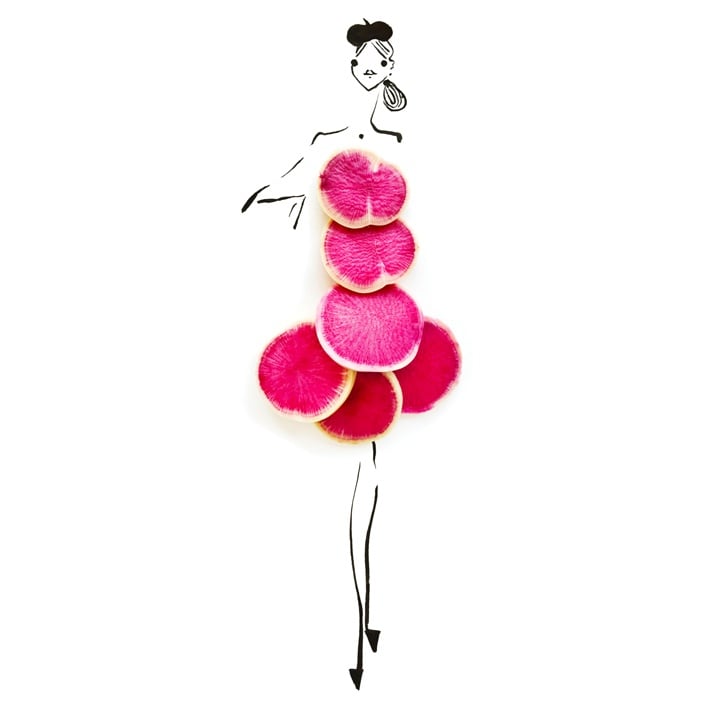 Is there a fashion brand or particular show during fashion week that never fails to inspire you?
Every year Marc Jacobs manages to end the week on such an inspiring high note. He really sets the tone for what we will be buying each season.
What's next for you after Edible Ensembles?
I hope to shift my focus to my oil painting and sketches, stay tuned!