PHOTOGRAPHY BY Gesi Schilling
PRODUCED BY Sarah Harrelson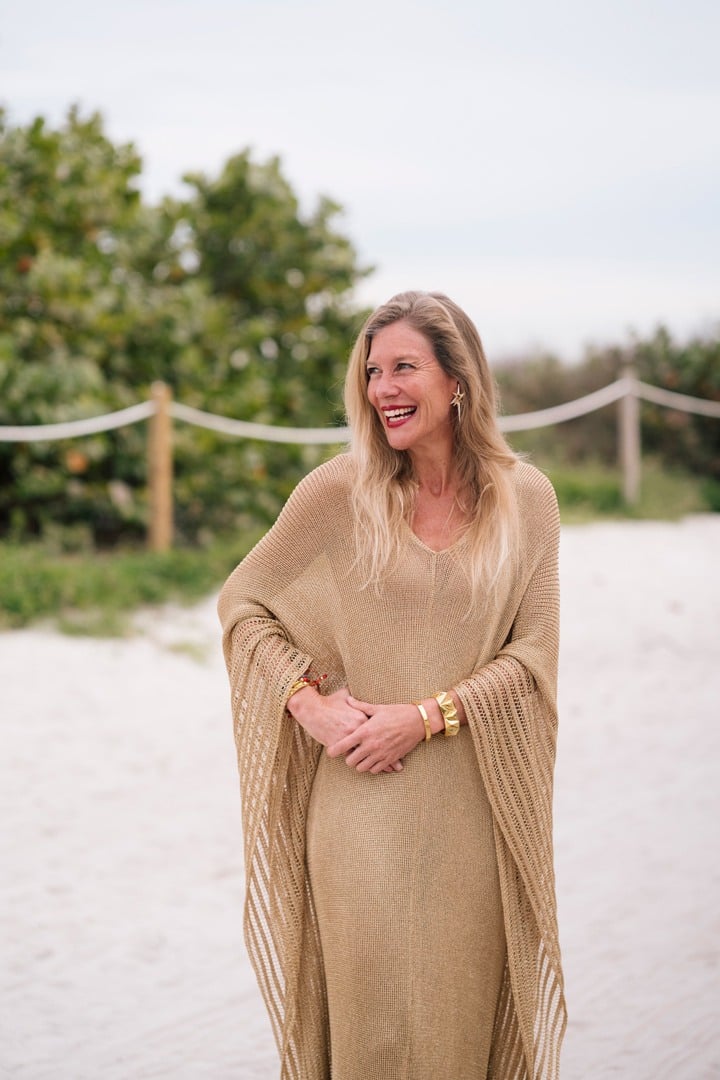 Kathryn Mikesell
Founder, The Fountainhead Residency
@KATHRYNMIKESELL
@FOUNTAINHEADRESIDENCY
Shopping craving: Stella McCartney. I love her use of sustainable materials.
Latest closet addition: Local designer items, including a bracelet by Soledad Lowe, a dress by Krel, a rope necklace by Lisu Vega and a bag by Pangea Kali Virga.
Currently reading: "12 Rules for Life: An Antidote to Chaos" by Jordan Peterson and "All the Light We Cannot See" by Anthony Doerr.
Perfect day: "Meeting in the middle" with my girlfriends from Fort Lauderdale for a lunch of rosé and sushi, sitting outside at Makoto, Bal Harbour.
Dream job: I'm lucky that I live my dream every day, working with many talented artists locally and from around the world.
Proudest accomplishment: The Fountainhead Residency and Studios and Artists Open, Miami's only countywide open studio day where over 300 artists open their studios and invite the public inside.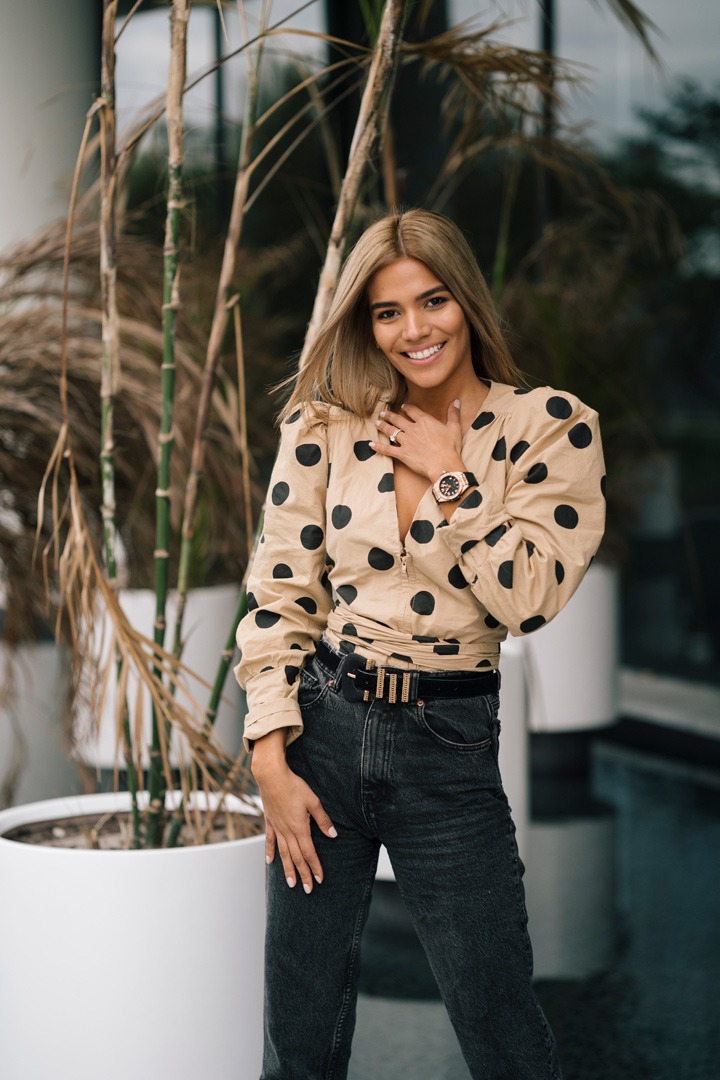 Carla Nunez
Content creator
@CARLANUNEZ_
Shopping craving: Zimmermann! Right now I'm in love—it's one of my favorite brands.
Latest closet addition: A new pair of Louboutins.
Daily uniform: I'm always wearing different white tops. They're essential pieces in my wardrobe.
Currently reading: "Build an Empire: How to Have it All" by Elena Cardone.
Best style advice: I look up to Carolina Herrera, who says that a white shirt never goes out of style. And that's true… it never fails.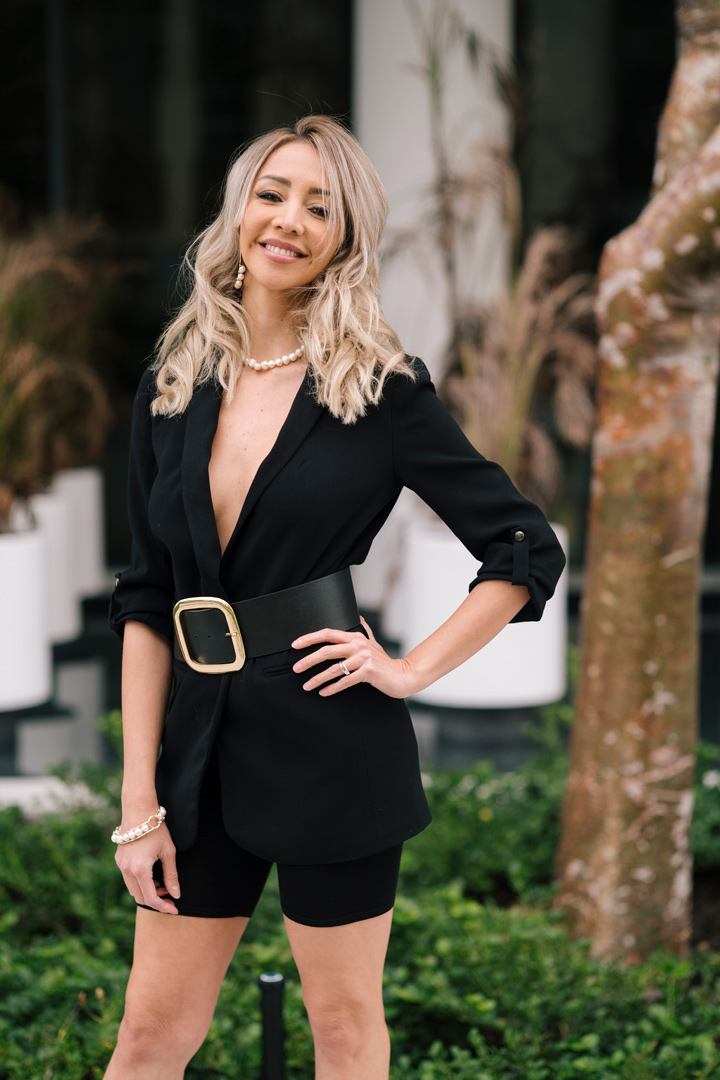 Karen Huggins
Fashion blogger
@KARENHUGGINS_BLOG
Shopping craving: Colorful Dior handbags and romantic Chloé dresses.
Daily uniform: Blazer and jeans. It makes it easy to go from the office to dinner.
Currently reading: "Female Innovators at Work: Women on Top of Tech" by Danielle Newnham.
Double hustle: I have two jobs; I have been working in telecommunications for more than 10 years along with my work as a fashion and travel blogger.
Platform perk: Having a voice through social media means I get to talk about social topics that are important to me, such as sustainable fashion and women's rights.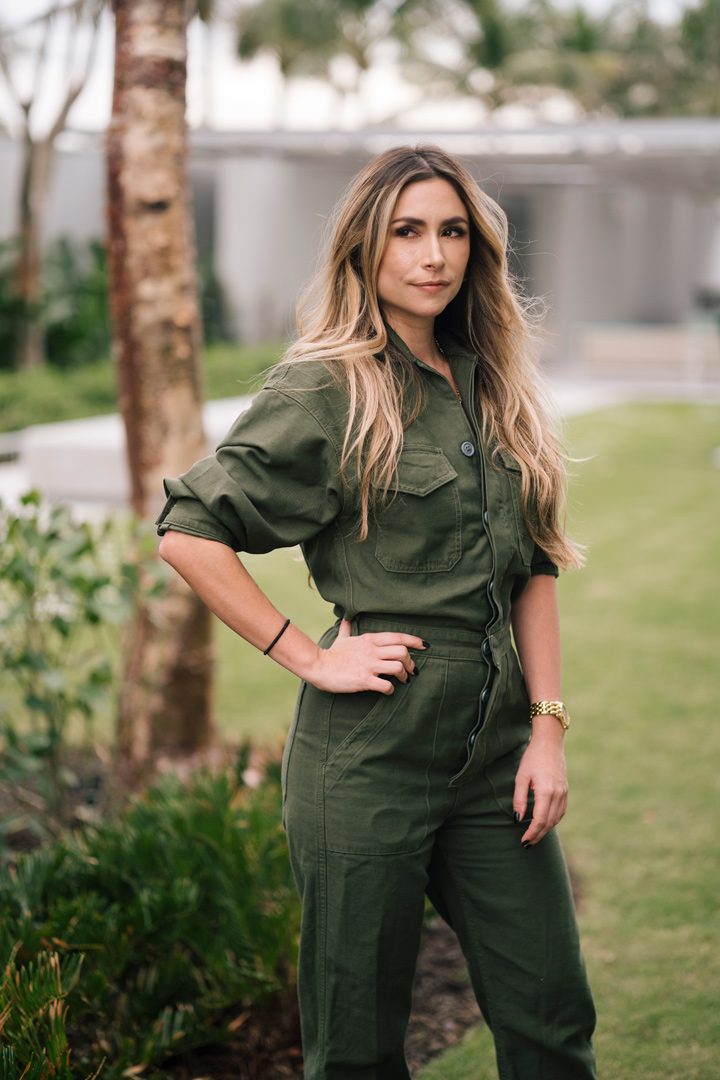 Juliana Velez
Community relations manager, WSP
@JULIANA.VELEZG
Shopping craving: A Casasola sustainable shorts suit from The Webster.
Watching and reading: I love the show Explained, and I'm re-reading Ocean Ramsey's "What You Should Know About Sharks."
Desert island beauty product: Elta MD sunscreen and cruelty-free sugar lip scrub from Beauty For Real.
Surprising job detail: The intricacies I deal with. Job titles are misleading and I wear many hats.
Learned skill: I have learned to follow rules. In order to create the changes I want to see, I've had to learn many ways to get it done. I am very persistent and optimistic.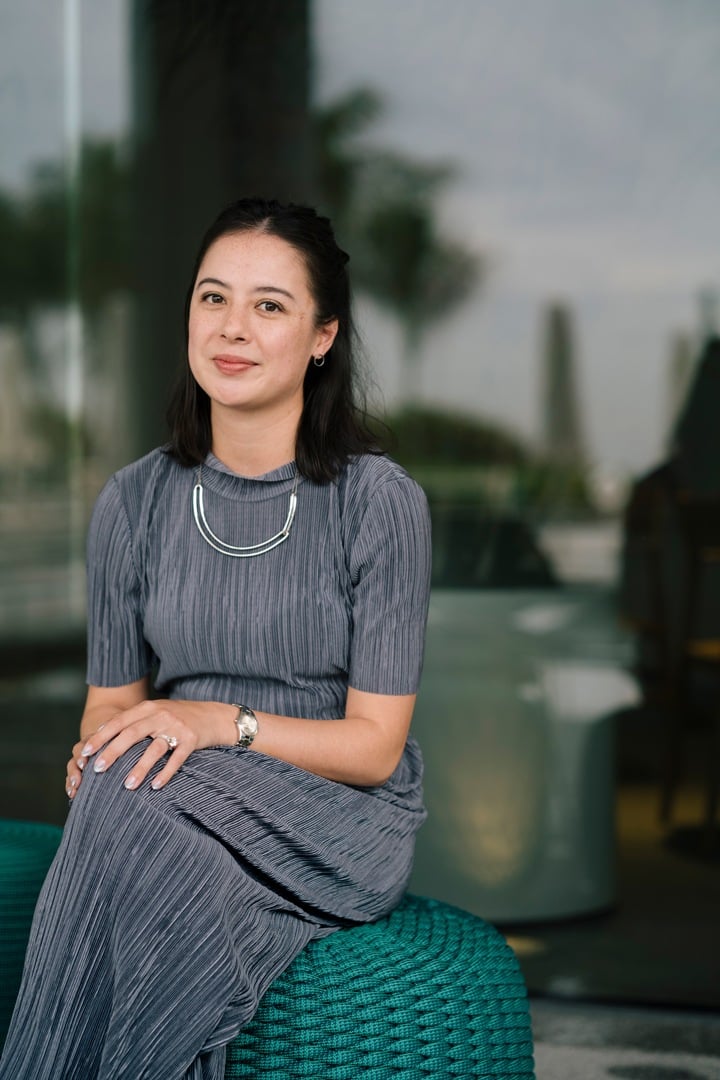 Leilani Lynch
Curator, The Bass
@LEILANILYNCH_
Shopping craving: I'm loving the vibe of Miu Miu's Spring 2020 line. It's '80s and feminine.
Daily uniform: My style is a mixture of comfort, quirk and sentimentality. Day-to-day you can find me wearing Uniqlo with something vintage I've owned since college, comfortable shoes and my mother's Peace Corps ring.
Focusing on: The upcoming election.
Auditory obsessions: I'm a podcast and audiobook junkie! Some of my favorite podcasts are "Feeling Asian," "Still Processing," "Teenager Therapy," "Forever 35," and "Who? Weekly." I'm currently listening to "The Sympathizer" by Viet Thanh Nguyen with my husband.
Work perks: Producing projects that not only enable new explorations within the artist's practice, but also make space for dialogue about topics that are important to the current global conversation.
Miami art world bests: It's ever-changing and evolving. The artists, creators, galleries and art organizations are the lifeblood of the city and their energy is palpable.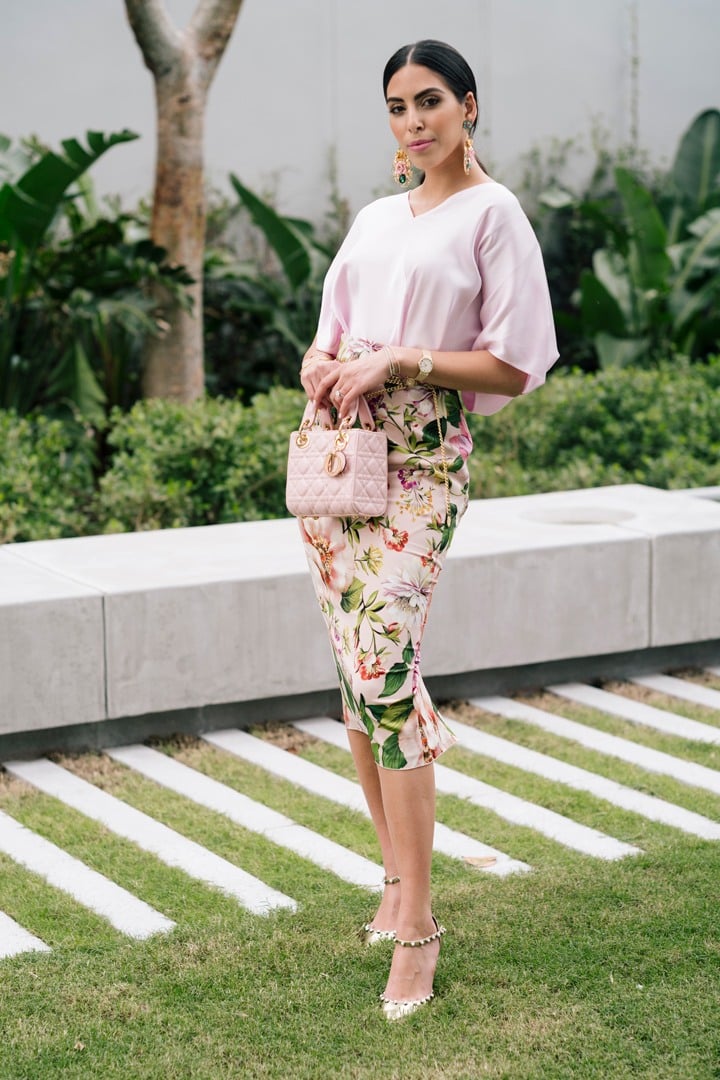 Tamar Tzubeli
Fashion blogger
@fashionbytamar
Latest closet addition: My beyond gorgeous Rene Caovilla crystal wedding shoes from Neiman Marcus Bal Harbour.
Currently streaming: The Marvelous Mrs. Maisel.
Perfect day: Stopping at Neiman Marcus and checking out the new collections, going to the Dior concession at Saks Fifth Avenue to see their new beauty products and, of course, heading upstairs to Bianco Gelato for their delicious ice cream. I love the vegan coconut—it's so refreshing. Then I head to all my favorite shops: Dolce & Gabbana, Zimmermann, Chanel and many more…
Social media secret: I'm actually a modest influencer and promote modest fashion. My favorite thing is to create trendy, fashion-forward looks that are modest as well.
Dream project: As far as brands I love, my dream would be to work with Dolce & Gabbana.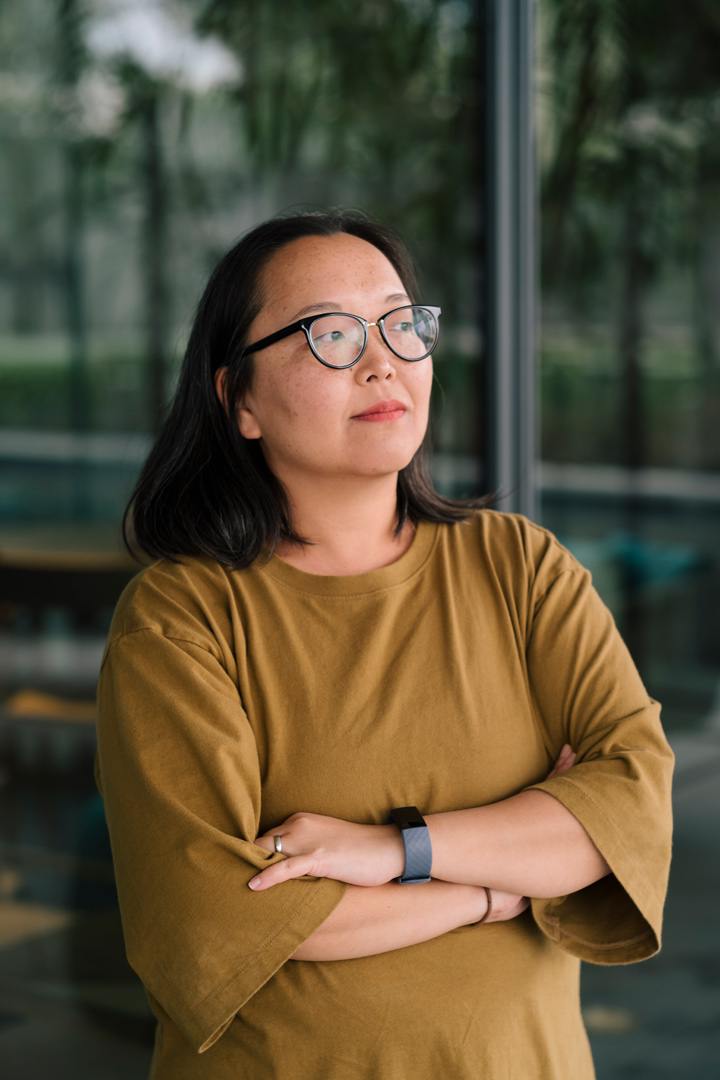 Esther Park
Vice president of programming, Oolite Arts Miami
@PARKESTA
Shopping craving: I am the worst shopper, but I do love a great book, so anything from Books & Books is a go-to.
Favorite restaurants: Boia De in Little Haiti, Dumpling King in North Miami Beach and Mr. C in Coconut Grove.
Springtime inspiration: Harvesting mangoes.
Rewarding work: Identifying and supporting artists and giving them a platform to share their gifts with the world.
Job myth: That programming is just booking a DJ to play at an opening. Genuine public programming is knowing your audience, identifying the core ethos of the set program and recognizing key metrics of success. From programming the first block party in Wynwood for MOCA back in 2005, to putting on the first big hip-hop concert at the Adrienne Arsht Center, my programs leave indents in people's timelines and in the city's narrative.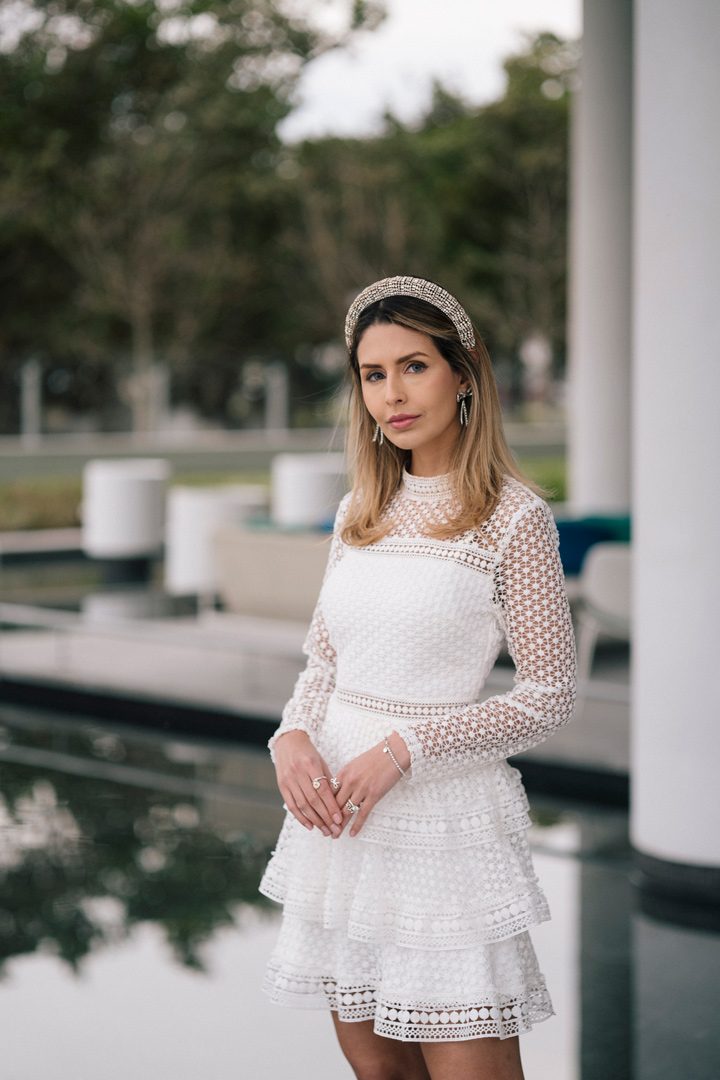 Vanessa Rose Tilley
Fashion blogger
@VANESSAROSETILLEY
Latest closet addition: I just got my first Chanel bag last Christmas—blush pink with tiny pearls. It may be a small step for mankind, but one giant leap for me.
Springtime inspiration: Traveling to Paris Fashion Week, a dream that just became reality.
Currently reading: "The Ride of a Lifetime" by Robert Iger. It's a candid book, full of business lessons. The narratives of Disney's recent acquisitions are fascinating.
Work perks: Being able to meet so many amazing and talented people around the world, making my own schedule and having something new to work on every day.
Perfect day: It definitely starts with grabbing some macarons at Ladurée, browsing Books & Books and meeting friends over at Miu Miu to decide on the new wardrobe additions.
For more from our Bal Harbour Magazine, click here.
Written by Emily Ramshaw