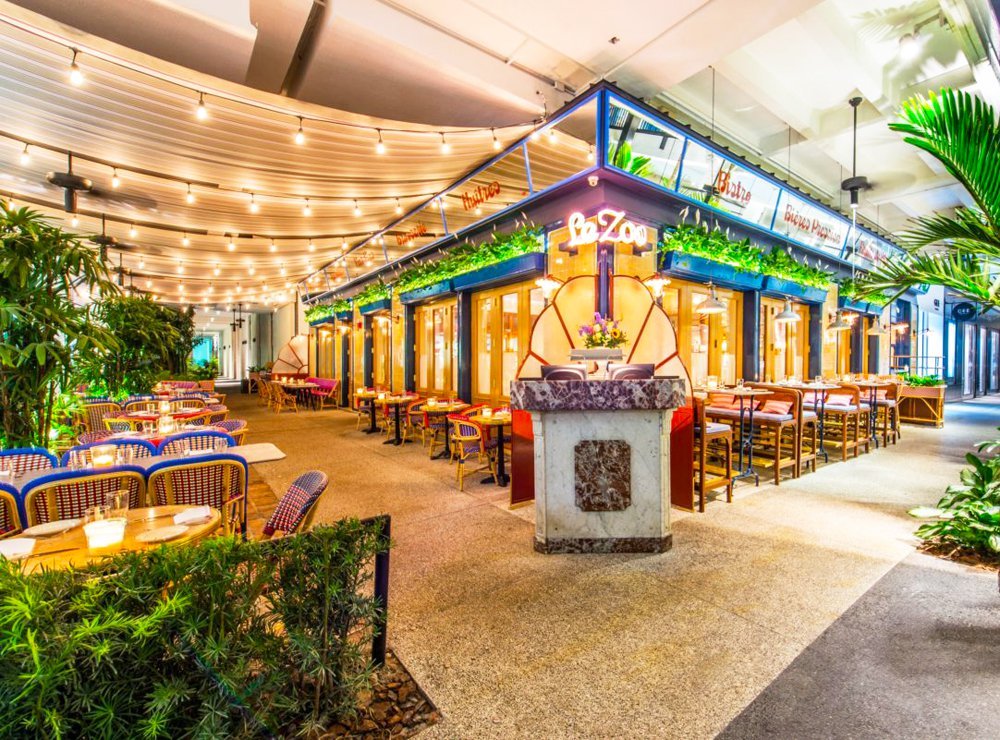 Tucked under the lush palms of Bal Harbour Shops, Le Zoo Bal Harbour transports you to Paris' 8th Arrondissement where gilded Old-World décor and French-Mediterranean cuisine draw inspiration from the sidewalk cafes of Paris and the shores of St. Tropez.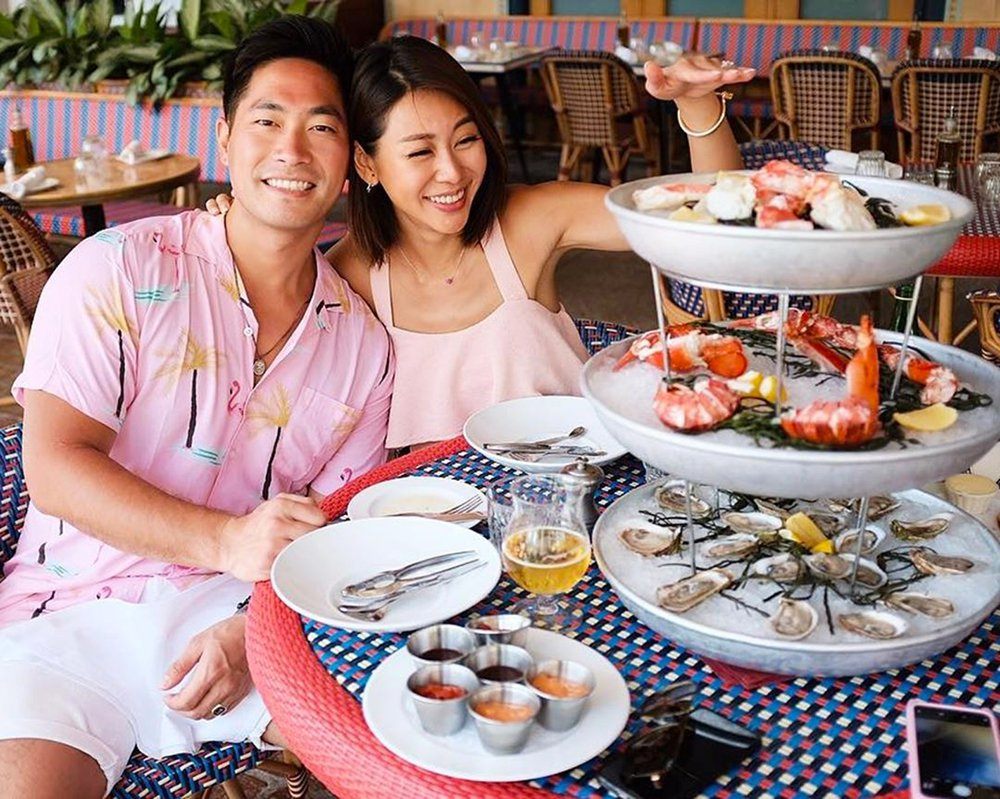 Stephen Starr, the visionary and creative force behind STARR Restaurants, shares his signature mix of innovative hospitality and elevated design where you can enjoy classic bistro fare like Steak Frites and Trout Amandine complemented with a thoughtfully curated wine and champagne list.
Le Zoo's signature seafood tower is the ultimate summer crowd-pleaser—stacked high with your choice of East or West coast oysters, mouth-watering Alaskan King Crab, Littleneck clams and a beautiful display of chilled lobster.
If you know proper French cuisine, then you'll know exactly what to order next. If you're craving something a bit more decadent, dip your fork (or spoon) into Le Zoo's masterfully crafted Onion Soup Gratine. As you lift your fork higher, watch the cheese stretch and melt creating the perfect bite that you soon won't forget.
Feel like a kid again when you feast your eyes (and your taste buds) on a one-of-a-kind Profiterole. Go one step further and have your waiter artfully pour the bittersweet chocolate sauce over your praline crusted and vanilla ice-cream filled pastry.
Whether you're searching for a romantic evening or a lively group gathering, Le Zoo Bal Harbour is a must! To discover Le Zoo's full menu offerings and their Miami Spice menu click here.