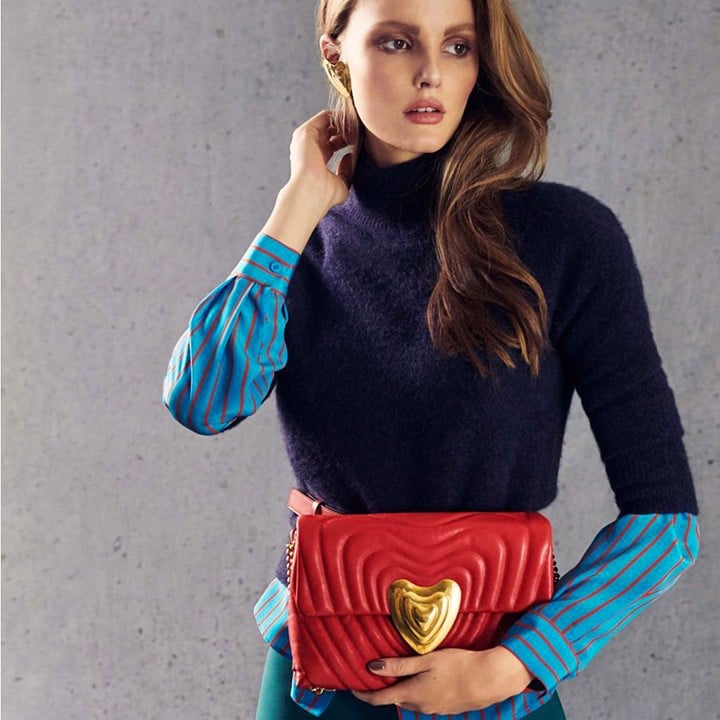 Niall Sloan is inaugurating his first season as ESCADA's Global Design Director by celebrating a modern take on the ESCADA heritage in representing a strong, independent and proud woman. Inspired by the first fragrance bottle designed in the shape of a heart by founder Margaretha Ley, the brand releases its newest accessory icon, "The Heart Bag".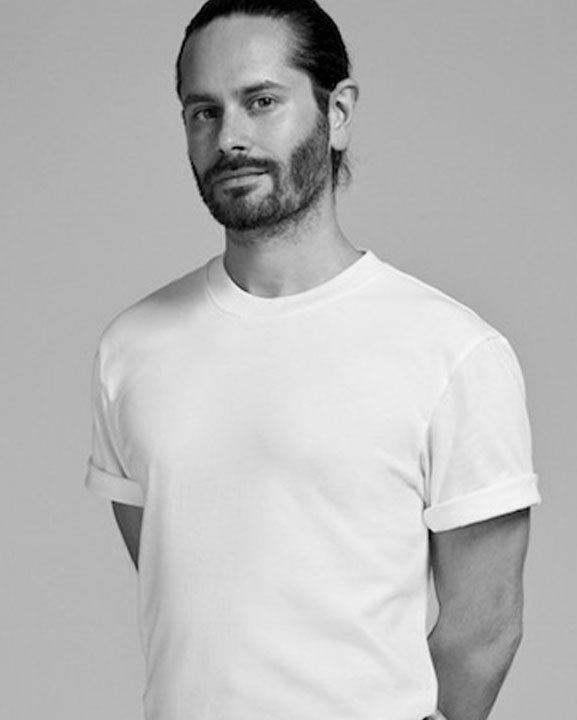 For your first collection for ESCADA, you created a new iconic accessory – the Heart Bag. What was the inspiration behind it?
I had this bag in mind before I joined ESCADA. The heart shape is something I found whilst researching the brand and it appeared time and time again most noticeably as the bottle of the first ESCADA fragrance. This is such a particular heart shape, with these concentric layers and no sharp points. It's unique and I wanted it to become iconic, instantly recognizable as the ESCADA heart.
The bag itself is simple, something which can speak to many women. It's crafted from beautiful Italian leather, quilted to extend the 'beat' of the heart at its center and the closure is an elegantly polished golden heart. A heart speaks volumes, at once, it is a symbol of love and passion, but it is also a symbol of strength, after all it is our hearts continuous beat which keeps us alive. It is universal positive and timeless.
Keeping the design simple (and the name: 'The Heart Bag') makes it timeless and means that we can layer on many different personalities to the bag through material choice, color and embellishment. The potential is limitless, and you will see us having fun with many different and sometimes exclusive options in the future!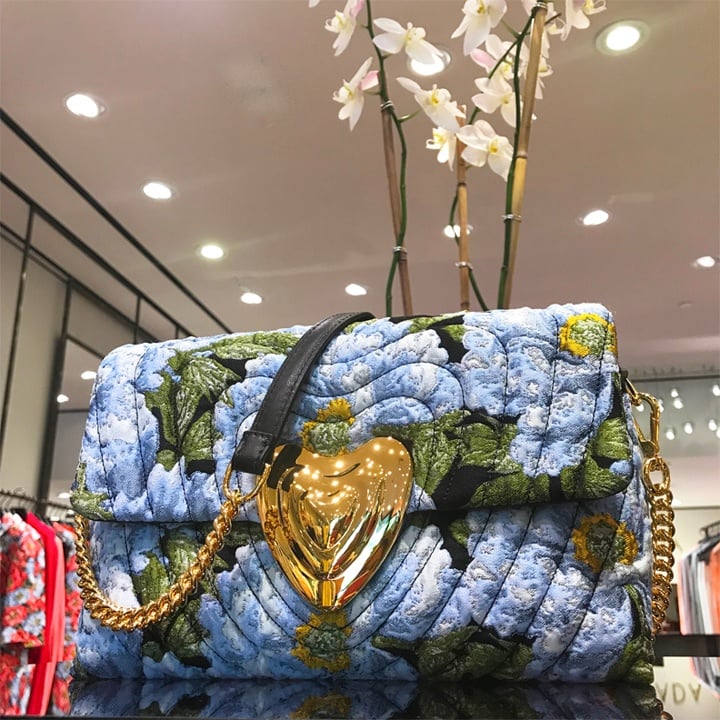 Whom do you have in mind when you design?
ESCADA is a spirit and that spirit is strong, self-confident and proud. All these things sum up our founder Margareta Ley, a strong entrepreneurial business woman who led the company to international success. It is women like her; fearless, independent, strong; in today's times that is what I have in mind when I am designing the collections.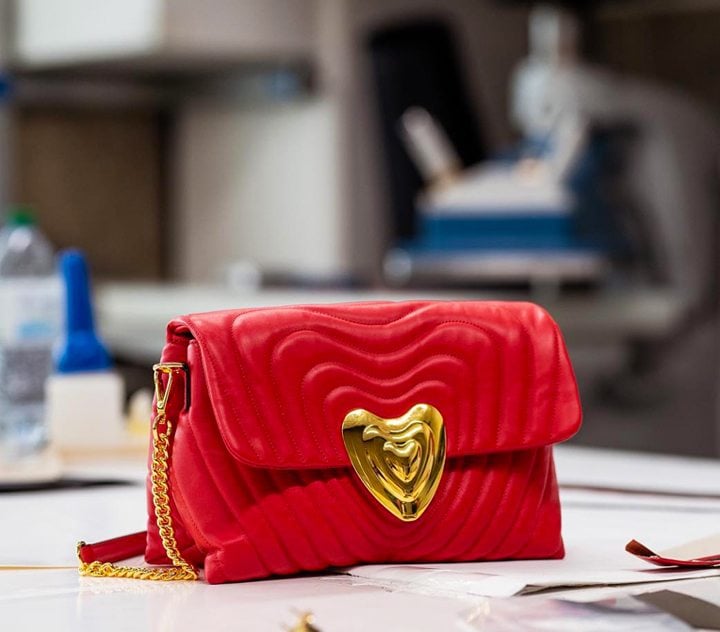 Where do you take your inspiration from?
Everywhere, fashion is about self-expression, how we live our lives and it's fully connected to the moment we are in. I think now, more than in recent times, women are feeling that they want to show more personality in how they dress, show their individual style. Our woman knows who she is and I want to create products to help her look and feel good.
Go behind the scenes in the making of ESCADA's newest icon accessory.