By Adrienne Gaffney
"For us, this centennial is an incentive to pause, a point in which everything can renew itself," says Albert Kriemler, the creative director of Akris. "Let's call it a rebeginning." One hundred years (and some change) after Alice Kriemler –Schoch of St. Gallen, Switzerland, began selling polka-dot aprons under the name Akris, the business has become one of the most celebrated Swiss luxury brands. It's a powerhouse line known for its expert approach to dressing professional women, and its popularity among the most stylish, including Cate Blanchett, Amal Clooney, and Charlene, Princess of Monaco, a longtime Akris loyal. The brand's fabrics are famous—St. Gallen has long been a textile hub— and, despite its size, it uses no social media. Akris's history and its Swiss roots shape the work that Kriemler, Alice's grandson, does and the company is marketing this year's anniversary with exuberance throughout the year, a notable departure for a typically subtle brand.
Akris's tradition as a family business is one that distinguishes it from its peers. Kriemler works alongside his brother Peter Kriemler, the company's president. While a handful of companies remain under their original ownership, few have family members in key management roles. Working with relatives isn't for everyone and can often lead to strife, but Kriemler only sees an ability to communicate with ease and a shared understanding. He can't conceive of doing things any differently. "I think a family is a very good prerequisite for a company," offers the designer. "After working closely together for so many years, my brother Peter and I can sense each other's reactions and understand one another almost without words. Since our first day together at the fashion house, we have met every morning to catch up."
Kriemler credits his brand's cult status among high-powered women to the philosophy on which Akris was founded. "A hundred years ago, my grandmother Alice set out to define a women's presence and enhance her charisma and that very much remains my mission today," he says. "I design for a woman with purpose—women who are committed to make a difference and create change, that have an authentic voice. Our mission is to enhance a woman's confidence through the way she dresses, to make a woman feel her best through what she wears—determined and free, so she can express her own personality." He celebrates Miami style. "There is something free about Miami. Colorful, relaxed always, yet still dressed in its way," he describes.
In October, Akris, the only Swiss brand to show in Paris, presented its Spring 2023 collection in a location imbued with special meaning for Kriemler. This show was a chance to celebrate where Akris is from and where it is going. "We waited six months for a confirmation of that venue, the yard between the Palais de Tokyo and the Musée d'Art Moderne de Paris overlooking the Eiffel Tower," he explains. The show, a testament to the brand's love of art, was staged alongside a vivid rainbow-colored 2011 sculpture by Ugo Rondinone. The show closed with a series of silk beige georgette gowns with streaming ribbons in colors echoing the sculpture. Kriemler is an avid collector of contemporary art and, since 2008, has regularly used the work of artists like painter Carmen Herrera, filmmaker Jean-Luc Godard, and the Swiss architecture firm Herzog & de Meuron as inspiration for collections.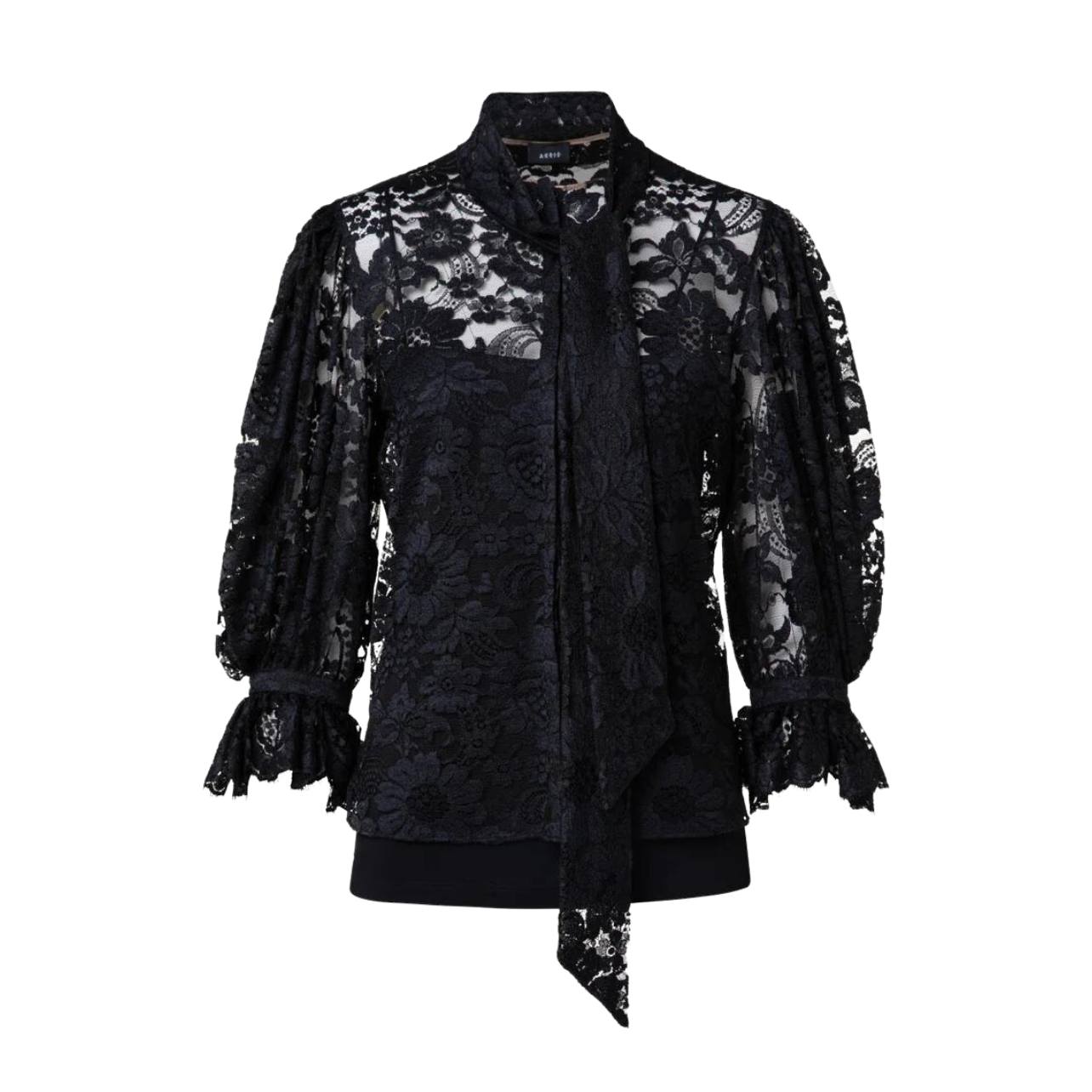 Akris
Lace blouse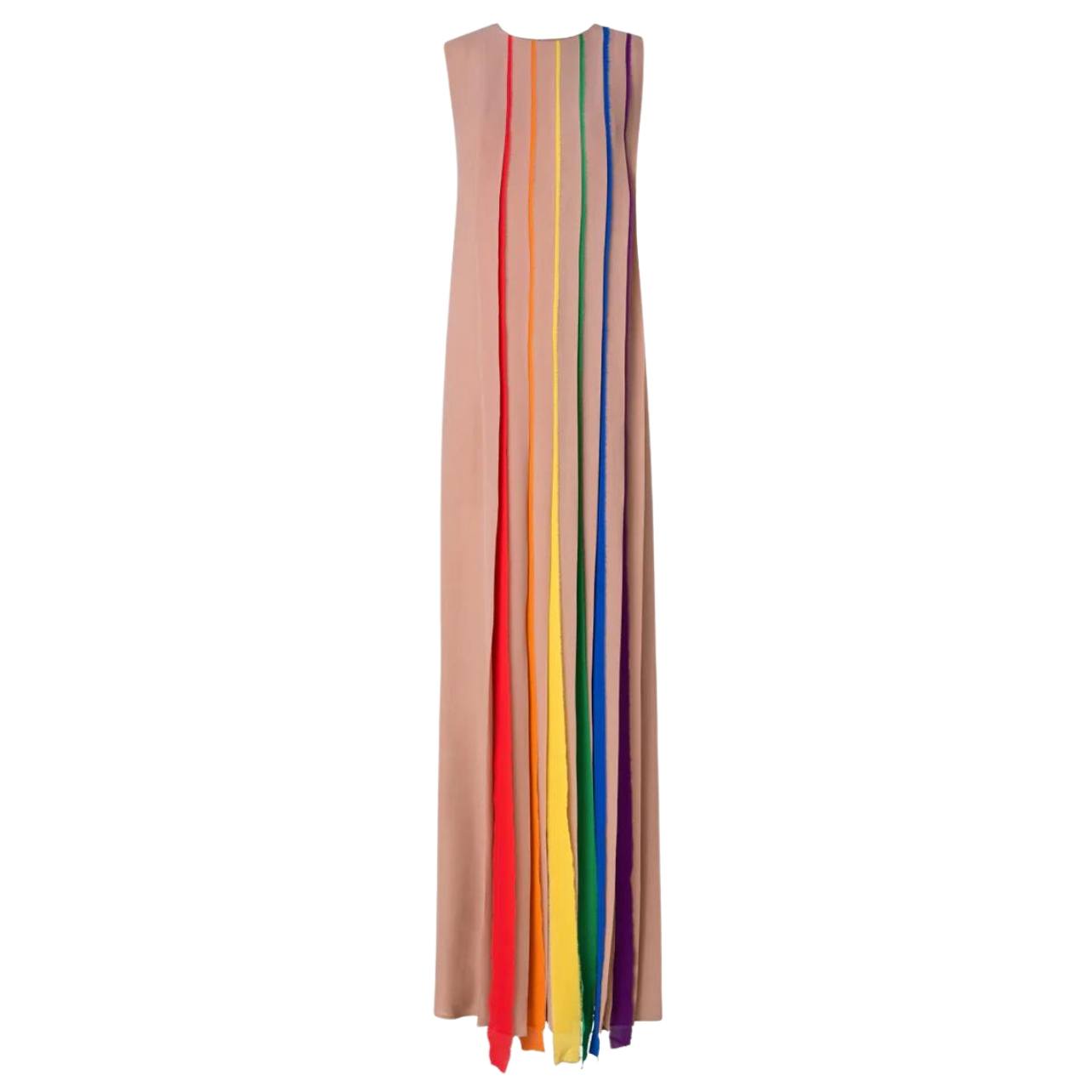 Akris
Silk Georgette gown with multicolor pleats
The collection also included nine archival pieces from Kriemler's first years at the house. Uncovered by Kriemler and his team while preparing for the centennial, the discovery transformed his conception of the show. "We knew right away we had to work with them, because they looked even more modern today than back then," he says of the 1978 cashmere wrap coat, the 1983 pants, and a lace blouse from 1989. "They just defied time and we wanted to reveal this timelessness that is so essential to Akris. So, we decided to show these original archive pieces even on the runway," he explains. "Further looks in the collection were inspired by old paper patterns we found and refashioned. I liked the idea that with this fresh perspective, the past becomes the future."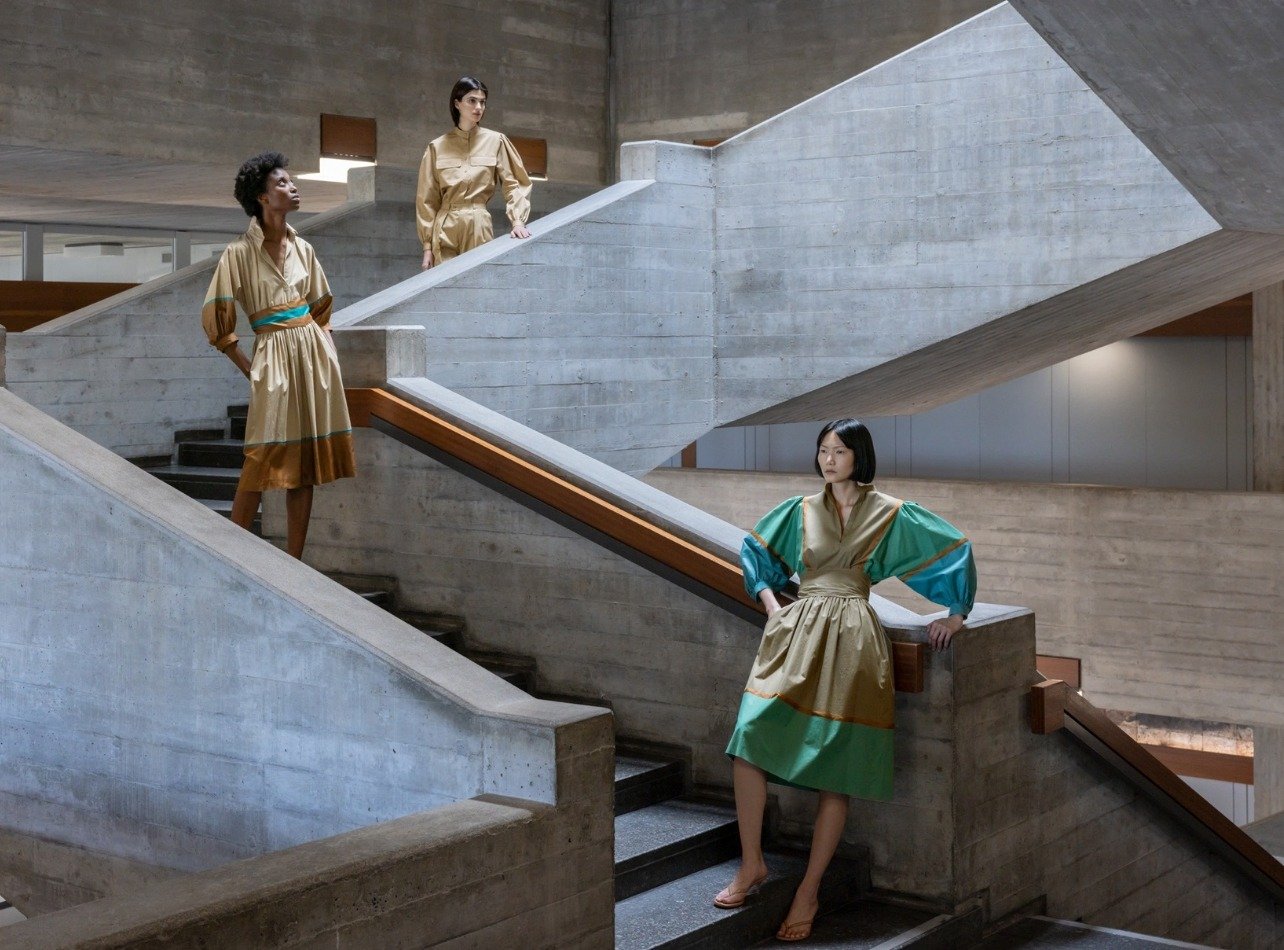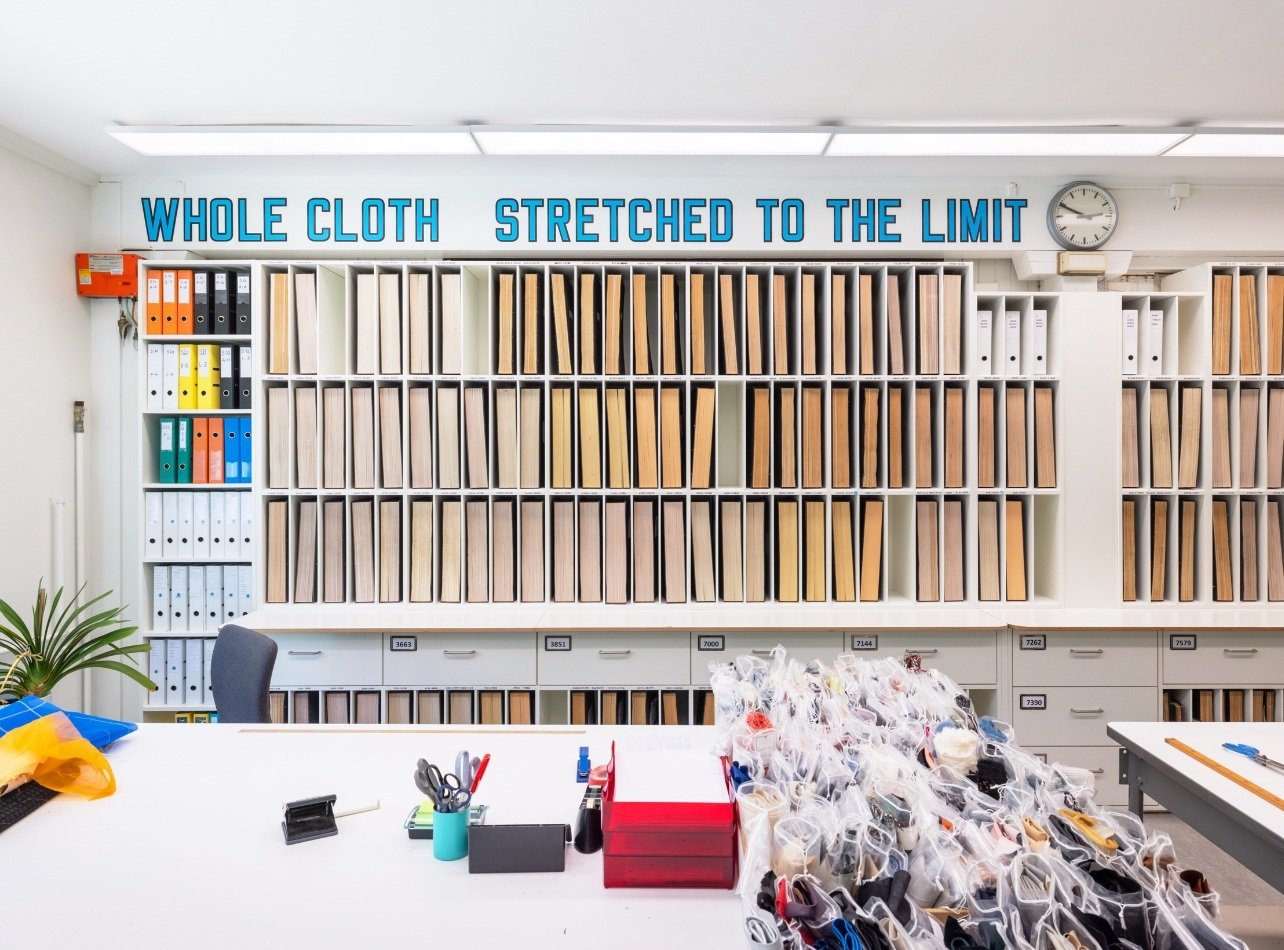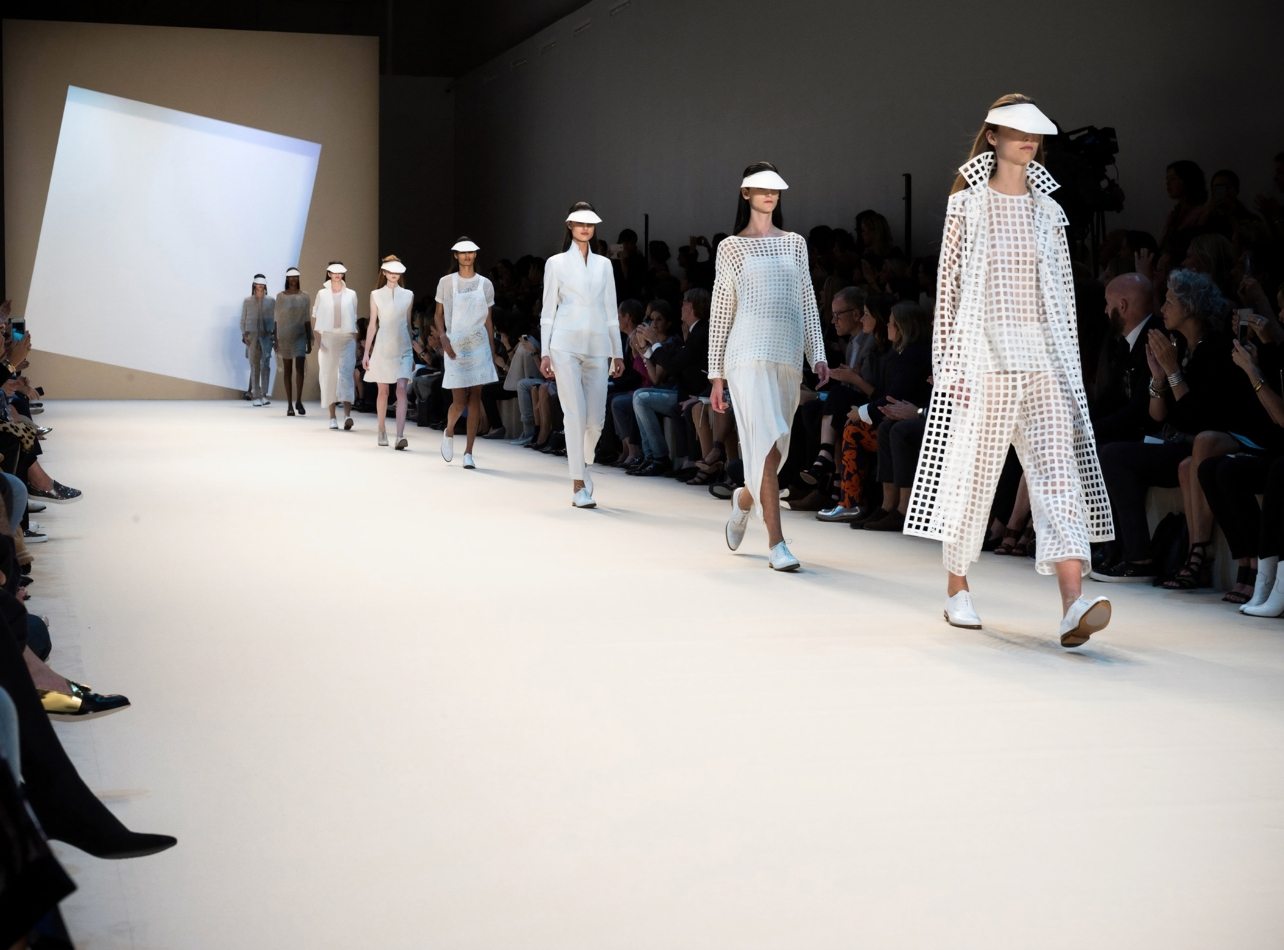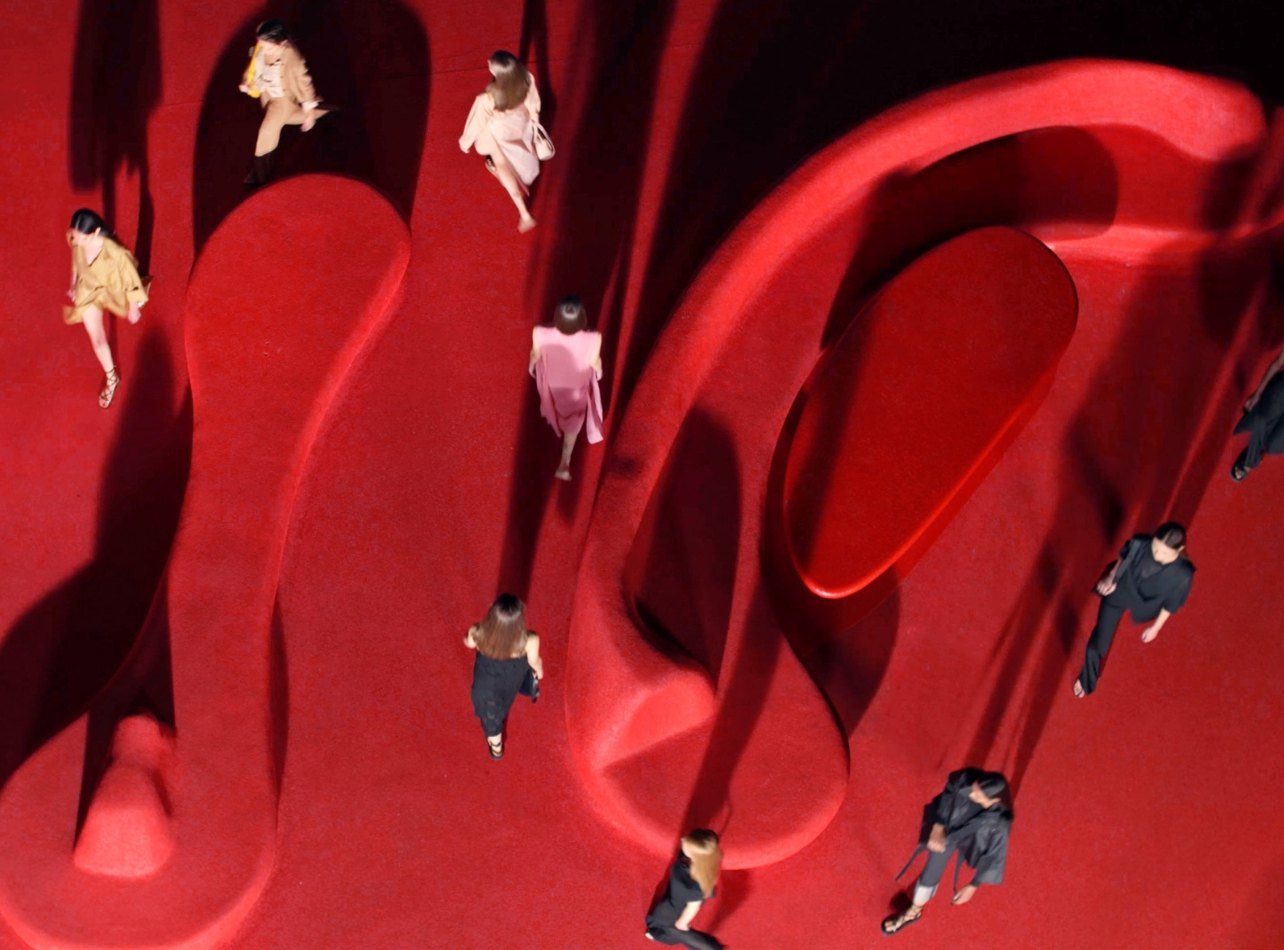 This year, Akris put out "Akris—A Century in Fashion Selbstverständlich," a 162-page book that looks at the brand's values and the critical moments in its history. It was edited by Albert and Peter Kriemler and includes contributions from fashion journalists like Nicole Phelps and Jessica Iredale. Kriemler sees it as a way to articulate the brand's history and evolution and celebrate its Swiss heritage. At its core, Akris is a team effort and Kriemler celebrates everyone that brings it to life. "Fashion is never a solo love affair. A collection is always a collective achievement," he says. "Without my patternmakers, tailors, cutters, knitters, or bagmakers—our masters as I like to call them—a collection would remain theoretical, wishful thinking only."
Images Courtesy of Akris