By Danielle Naer
Through the evolving climate crisis, sustainability has become something of a North Star for fashion designers around the world. This Earth Day, nine labels at Bal Harbour Shops are offering stylish solutions to today's biggest environmental problems. Take Prada, for instance — who's hard at work turning fishing nets, old carpets, and other collected trash into the brand's cult-loved Re-Nylon bags. Gucci, too, in this year's celebrated North Face collaboration, incorporated ECONYL®, a nylon fabric sourced from regenerated materials for its luggage. This just scratches the surface on the ways that luxury brands have innovated with new (and old!) fabrics, all with a shared goal of helping shoppers raise their style quotient more mindfully.
Here's our BHSEdit to benefit your wardrobe — and the environment.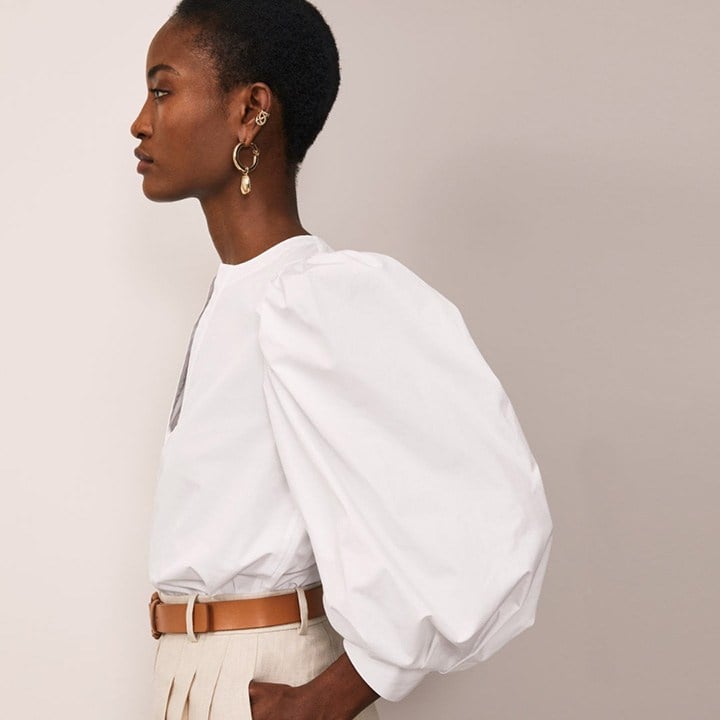 Lafayette 148 New York
Throughout Lafayette 148's 25-year run, the label has committed to designing with an ethical, sustainable value set. For Spring 2021, its Kind Collection has grown to include a trove of KindCotton wares — shirting, chambray and denim — all of which are made with responsibly farmed, sustainably woven fibers.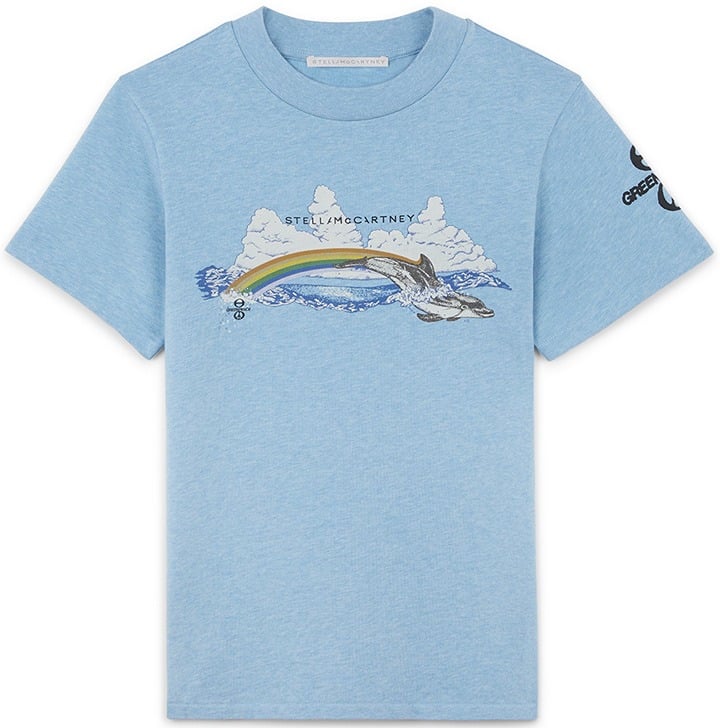 Stella McCartney
Those familiar with Stella McCartney know that sustainability is no stranger to the London-born designer's mindful collections. This year, McCartney is tackling deforestation in the Amazon with a capsule supporting Greenpeace. The capsule mined inspiration from vintage environmental activist t-shirts, with color-splashed logos featuring animal motifs. Wear yours proudly with a pair of jeans and strappy heels to help champion the fight to save the Amazon.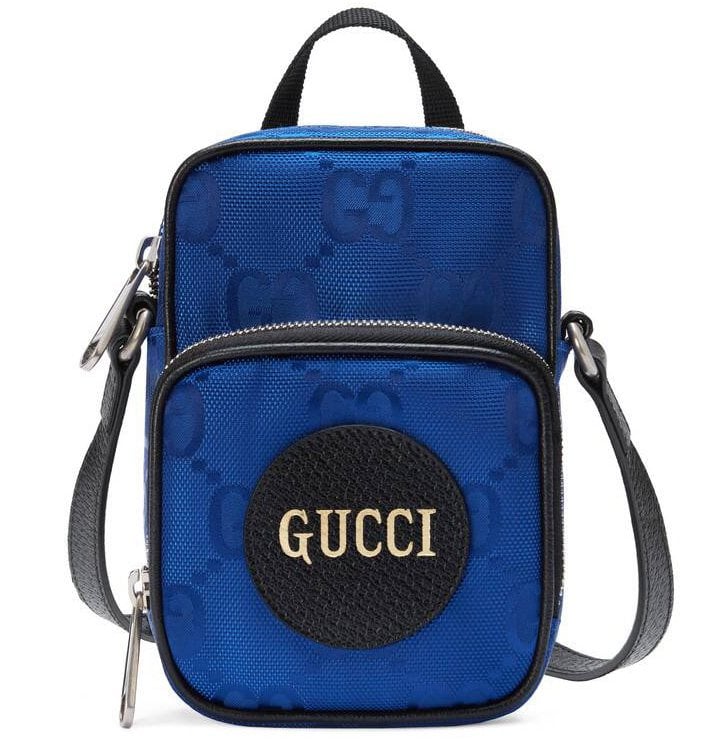 Gucci
In 2020, Gucci doubled down on its focus on sustainability with its "Off The Grid" line — a collection of accessories made from recycled, organic, bio-based, and sustainably sourced materials. New in 2021 is a spattering of items in a striking cobalt colorway. Its Off The Grid mini bag is perfect for toting along crystal blue shores this season.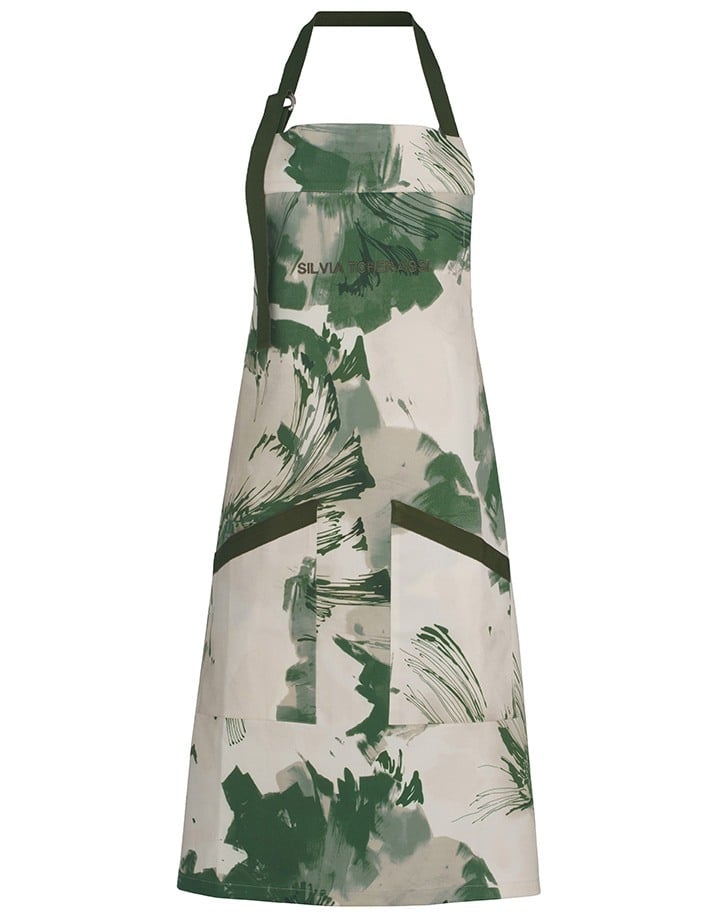 Silvia Tcherassi
As part of the Tcherassi Home Collection Line, the Colombian designer has refashioned fabrics from past collections into versatile overalls — destined to be worn for all of your around-the-house to-dos. Its floral Jasmine silhouette feels especially fitting for spring, coming in this season's must-try emerald green colorway. Wear it while throwing together a leafy salad with favorites from the garden, or fixing up an aromatic cocktail.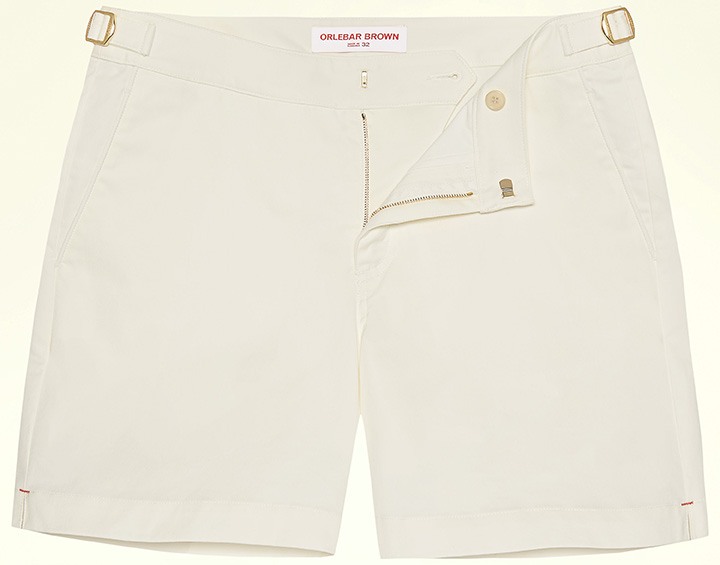 Orlebar Brown
In addition to helping SeaTrees plant and protect blue-carbon coastal ecosystems, Orlebar Brown has a self-imposed goal of its own for 2021: ensure that all of its products have a negative carbon footprint by the end of the year. A star player in this push is its Sea Island Cotton line, whose mid-length Bulldog shorts for men are something to shout about.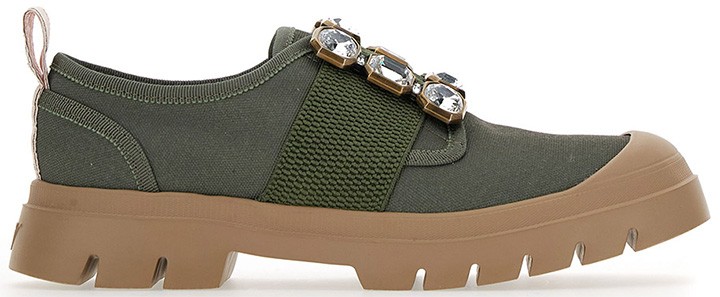 Roger Vivier
Good news: Roger Vivier's iconic crystal buckle is now available in a handmade, recycled canvas silhouette. The new Walky Viv combines the rugged sole of a combat boot and the sleek body of a sneaker, all with the embellished flair that Vivier is known and loved for.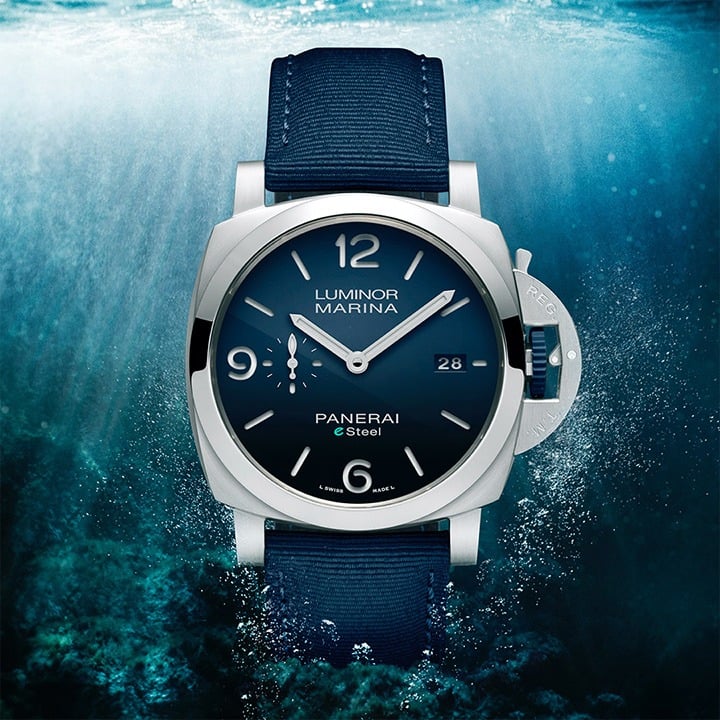 Panerai
Panerai is heralding a more circular future for the watchmaking world with its new Luminor Marina eSteel™ — made of revolutionary recycled-based steel alloy. Undergoing rigorous testing to ensure it upholds Panerai's uncompromising quality standards, eSteel™ is identical in chemical behavior, physical structure, and resistance to corrosion as other non-recycled metals across the brand's assortment.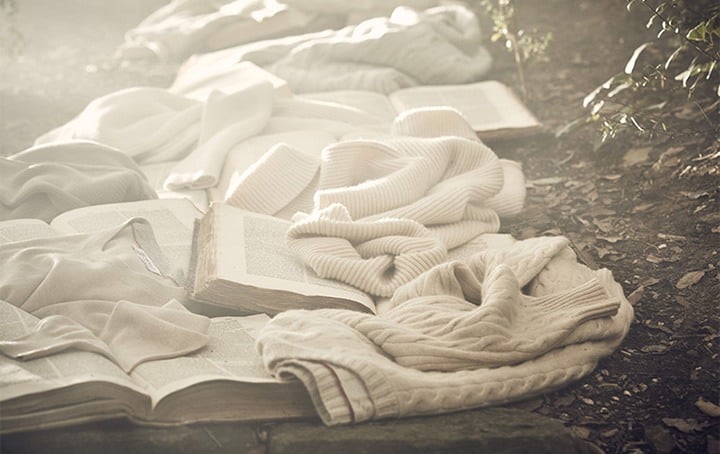 Brunello Cucinelli
Integral to Brunello Cucinelli is the art of lifelong wearability — a totem that its collection of knits, entitled Neverending Stories, holds especially dear. Made with the finest and most enduring cashmere from Italy, each garment — including its boat-necked Sparkling lightweight sweater — upholds the notion that truly sustainable wardrobes begin and end with pieces that are made to last a lifetime, and be passed from one generation to the next.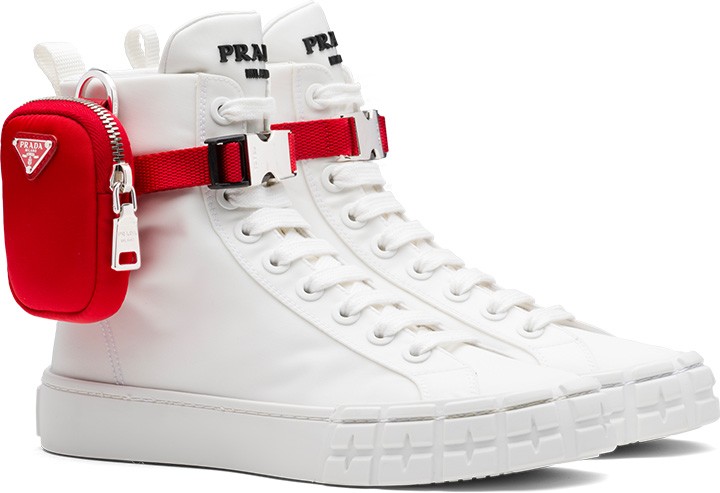 Prada
Prada's signature blend of sportswear-meets-ready-to-wear makes it the perfect canvas for recycled nylon to take center stage. Across its Re-Nylon collection, Prada turns gathered fishing nets, industrial waste, carpets, and discarded nylon into new and fashionable wares. Its selection is robust as you'd expect — high-top sneakers, multi-pouch backpacks, and ice white miniskirts just scratch the surface on its men's and women's offerings.
Images courtesy of Lafayette 148, Stella McCartney, Gucci, Silvia Tcherassi, Orlebar Brown, Roger Vivier, Panerai, Brunello Cucinelli, and Prada.