By Danielle Naer
At one point, it seemed necessary for our handbags to carry our entire worlds inside (tablet, change of shoes, the whole nine). Of course, the world's changed since then, and the way we dress has evolved with it. A new, favorable player on the handbag front has emerged: the mini bag. Pint-sized in stature and adorable by nature, the streamlined silhouette makes the perfect plus-one for all of your spring adventures.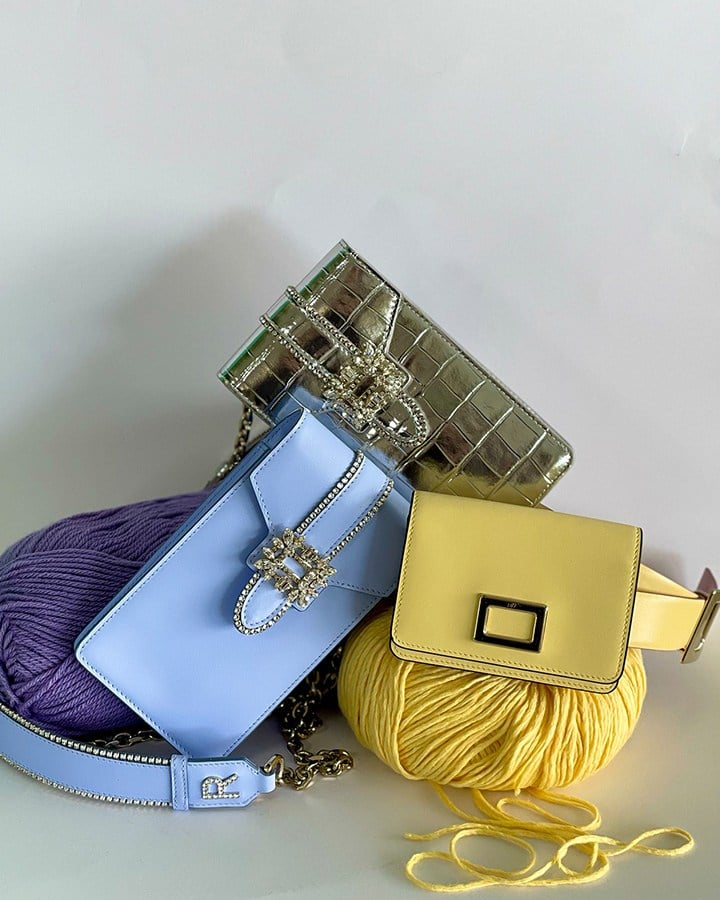 With just the right amount of sparkle, Roger Vivier's micro bags are the perfect day-to-night option. The Miss Vivier pocket phone holder is equal parts practical and fashionable, while the belt bag hits on Spring 2021's butter yellow trend.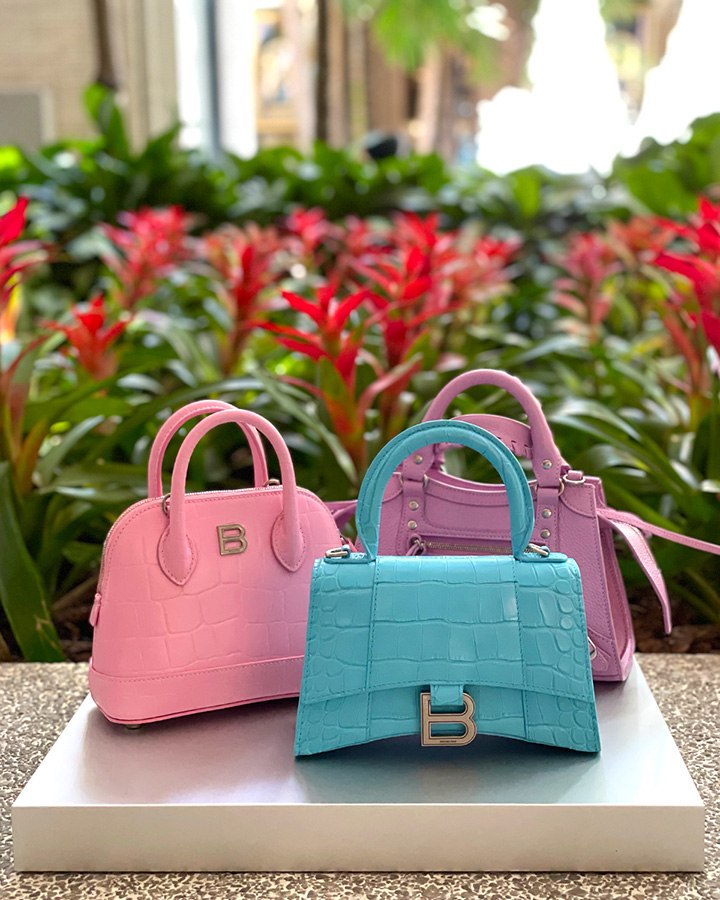 For those who never shy away from a pop of color, Balenciaga's assortment of small bags is sure to catch your eye. There's the Hourglass exotic top handle bag in azur, or for something a bit softer in hue, try its Neo classic bag in pink and its Ville Supple bag in purple.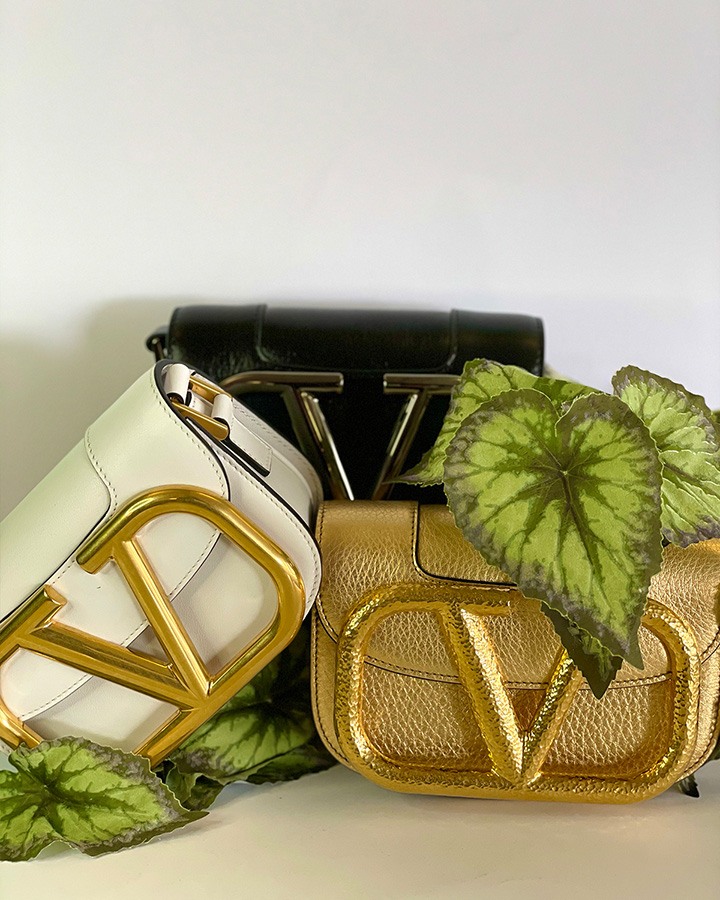 Valentino's small Supervee crossbody bags draw on the brand's always-rich color-ways — this time, with the synced hardware trend that's popping up in all the chicest Spring 2021 bags.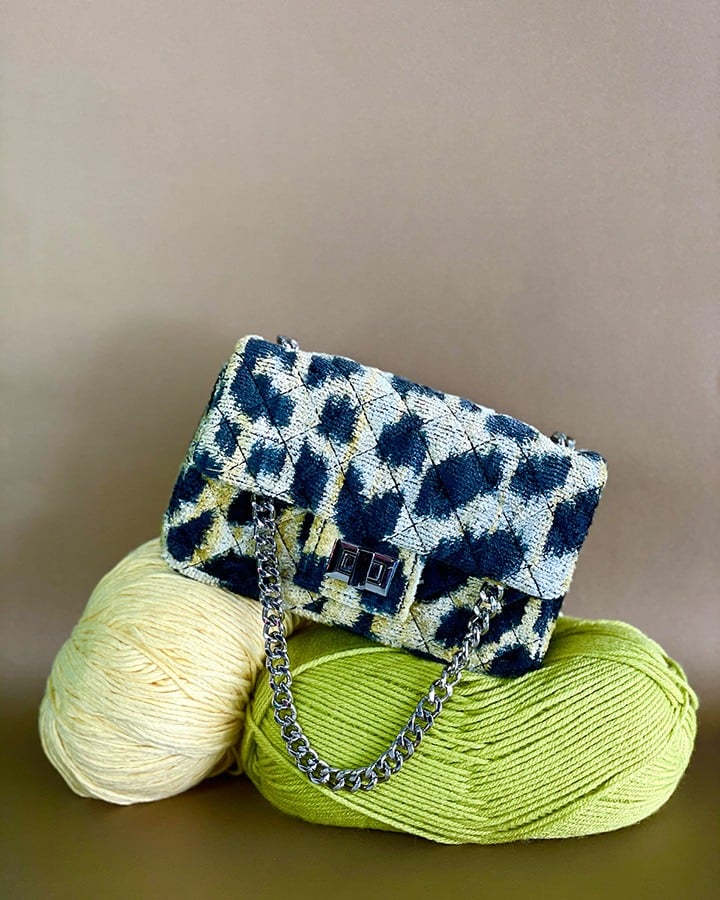 Dare to mix prints? Go straight for Veronica Beard's Rough Studios mini Bandita bag in leopard velvet, which is destined for maximalists at heart.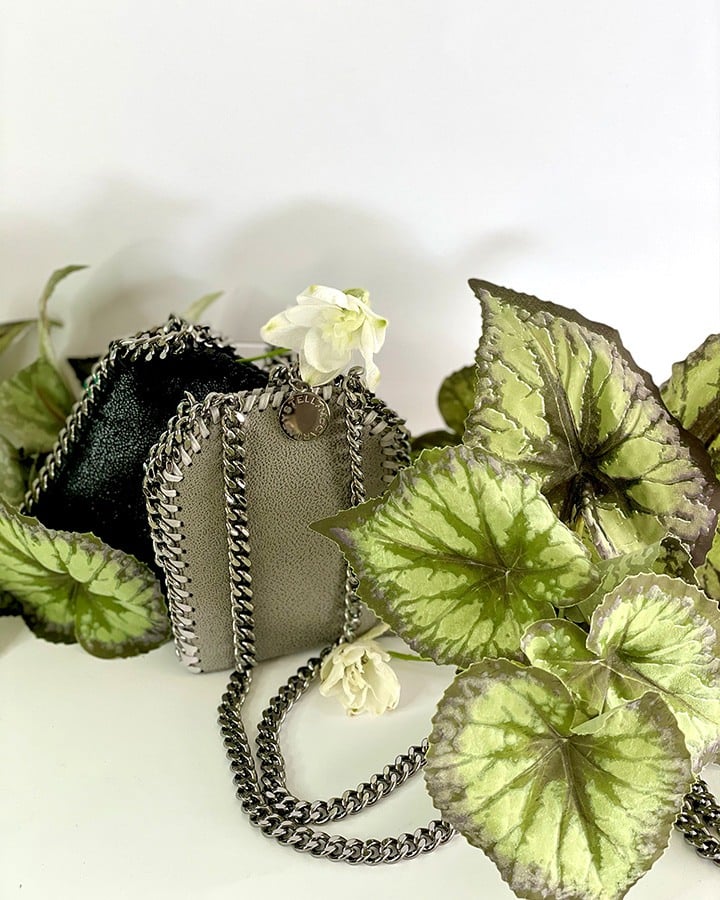 Stella McCartney's Falabella mini tote shrinks down the well-loved tote bag silhouette and elevates it with a silver-toned chain. The Falabella comes in two luxe color-ways: pyrite and jet black.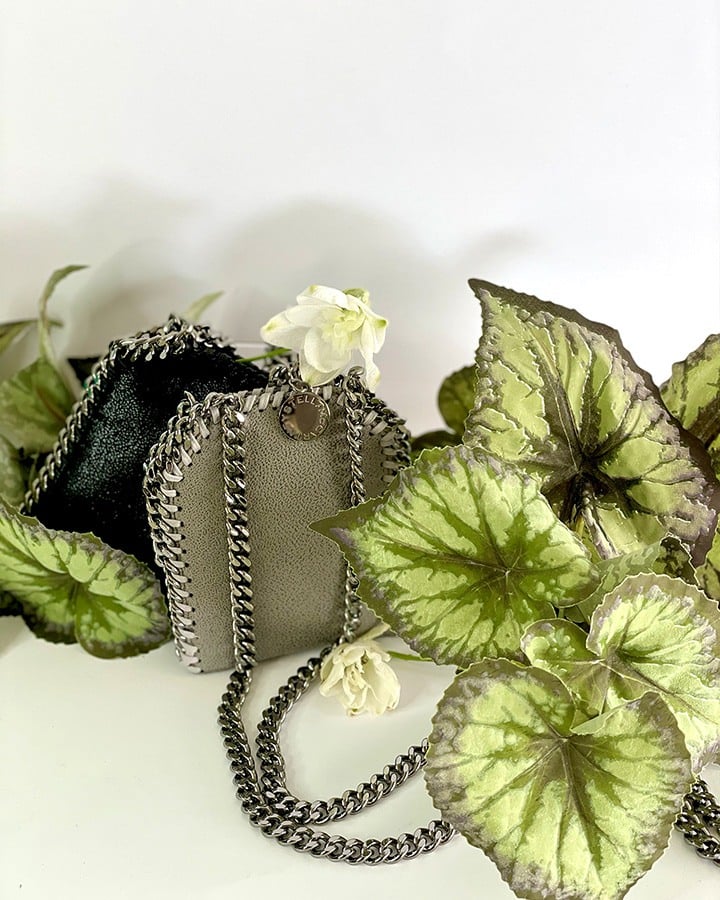 Nothing beats the original mini bag: the coin purse. Miu Miu's spin on it, the Belle nappa mini bag, comes in a chrome color-way with its famed matelassé stitching.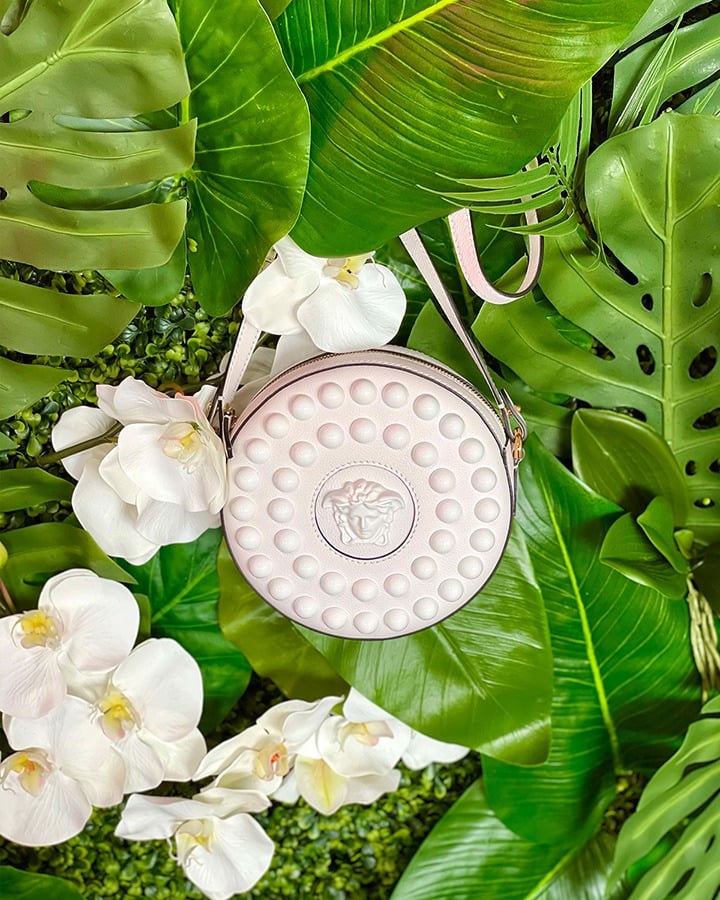 Versace's La Medusa silhouette puts a spherical twist on the camera bag trend. In a milky white hue, the studded bag will get tons of use from Memorial Day to Labor Day. Pro tip: break it back out come December for winter whites season.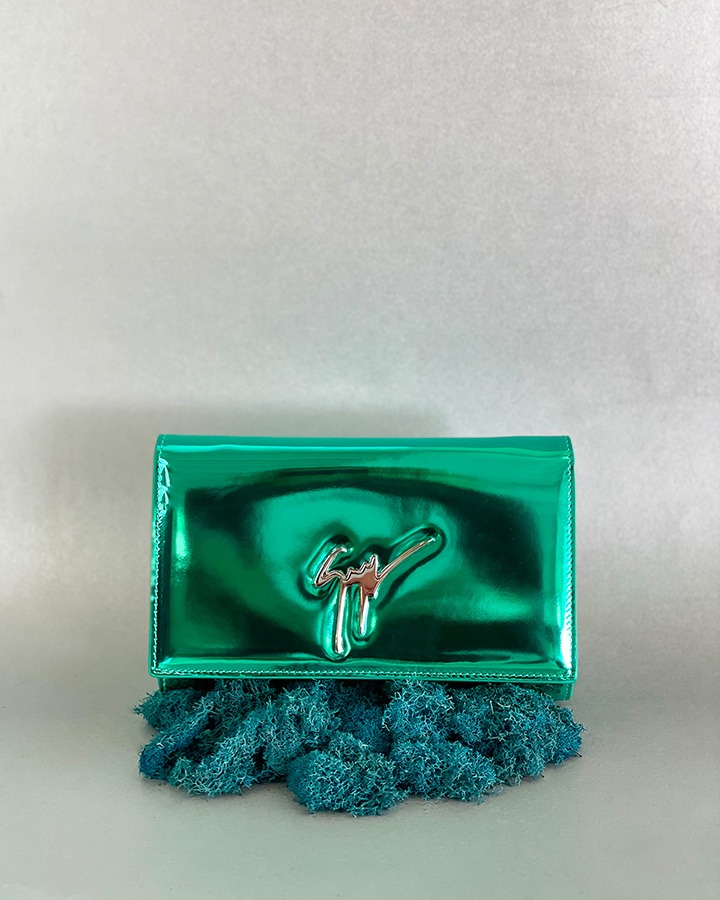 For those who love a good '80s throwback, you'll instantly be drawn to Giuseppe Zanotti's Cleopatra clutch. In mirrored green with a metallic "GZ" signature, the bag feels worthy of toting out to Studio 54.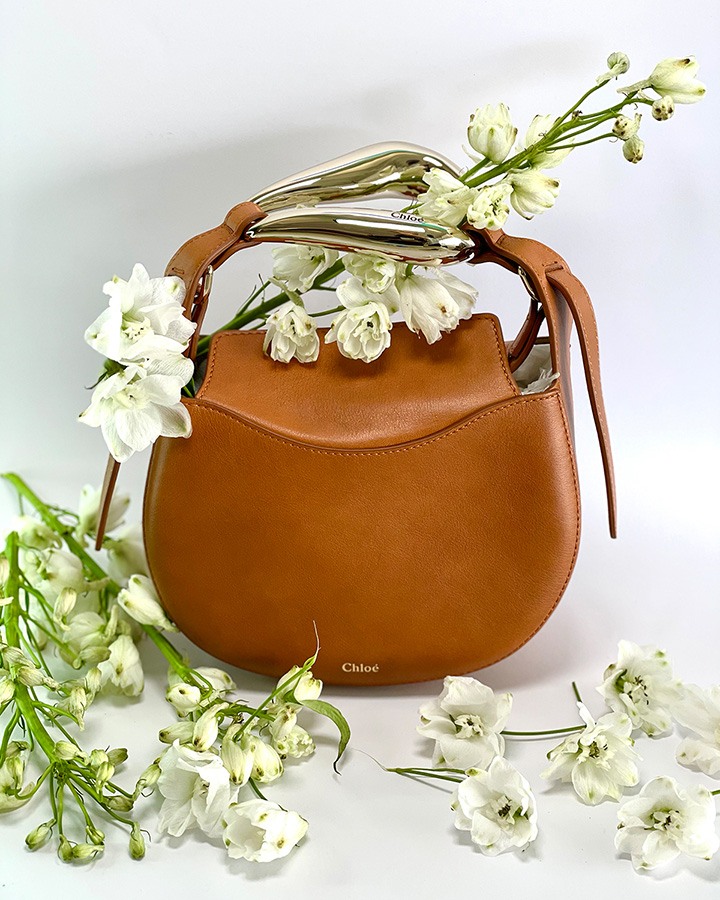 Complete with a sculptural metal handle, Chloé's Kiss purse is the everyday hobo bag that you've been waiting for. Style with sundresses for lunching, or jeans and a t-shirt on errand days.
Photographer: Carly Klein
Stylist: Mariela Ortega
Stylist Assistant: Sofia Daguano