By Nick Remsen
In the 2020's, one luxury maison has emerged as fashion's leading climate crusader: Paris-based Chloé. As far as topflight labels go, Chloé is relatively small, yet quietly, under the direction of Uruguay-born Gabriela Hearst, Chloé has quantifiably established itself as the industries frontrunner when it comes to ethical and responsible thinking.
In 2021, the same year Hearst joined the company, the brand became the first luxury mission to be awarded B Corp status. That certification, designating that a business is meeting high standards of accountability, transparency, and sustainability, is one of the most rigorous to achieve and set the house on a course toward a purpose-driven model.
When Hearst arrived, she instituted the removal of cotton t-shirts from shelves. The fiber is not particularly sustainable, given the amount of herbicides and pesticides it takes to grow. Hearst has instead implemented a broad application of linens, which require far less chemicals to produce. She and her team also spent months working on what is now a house icon: The Nama sneaker, the production of which emits 35 percent less greenhouse gasses and uses 80 percent less water than Chloé's previous signature sneaker. Denim–all of it– is made from 87 percent recycled cotton (no original production needed, in this case) and 13 percent hemp. And its Penelope bag range, another keystone in the burgeoning greenness of Chloé's pseudo-utopian vision, is mostly made of skins procured in partnership with Leather Working Group, an association that tackles chemical management, traceability, and social responsibility in the leather trade.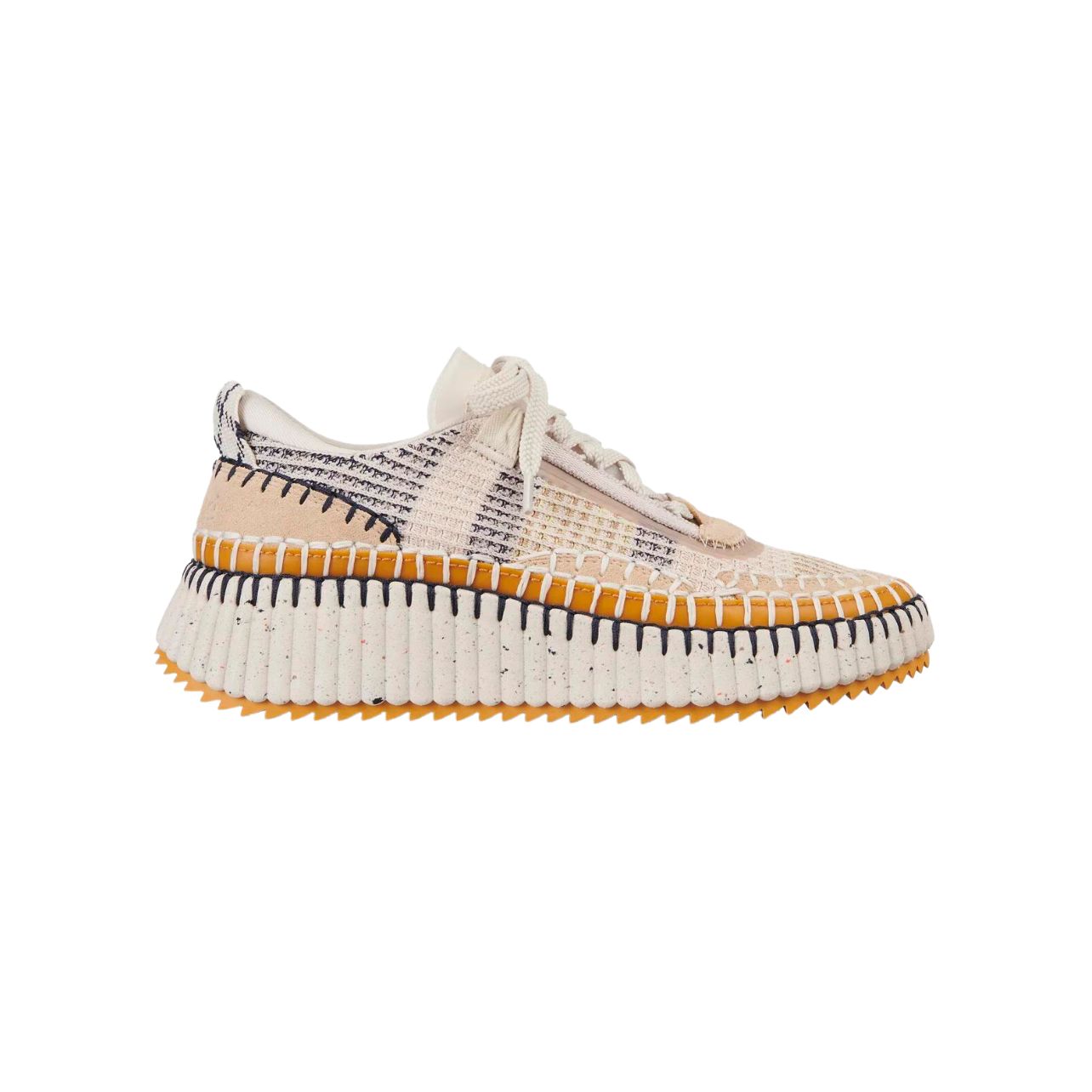 Chloé
Nama sneaker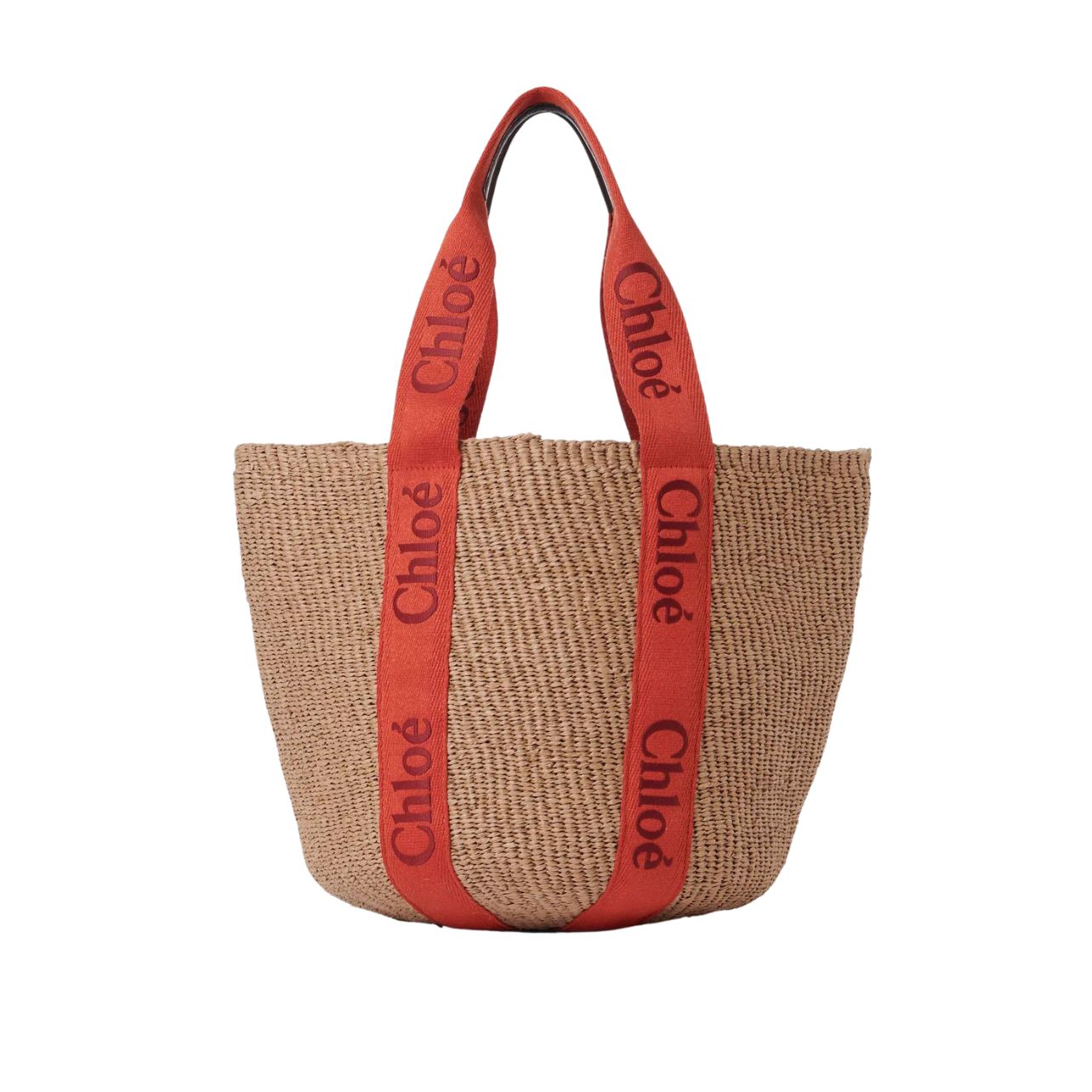 Chloé
Large woody basket
How does this drive manifest visually? For Spring/Summer 2023, Hearst quoted Stephen Hawking, who has famously spoken about his wish to see nuclear fusion as a source of–yes, infinite and clean–energy. She also visited ITER, the planet's biggest nuclear fusion research project, in France. The reflection and trip proved fruitful: Architecture at ITER informed Spring's round-yet-structured silhouettes. A pink suit is Hearst's subliminal way of nodding to the fuchsia-colored plasma produced by fusion reactions. For Pre-Fall 2023, Hearst found that, according to the United Nations Development Programme, four out of five people displaced by climate change are women. This inspired her to research the Italian Baroque painter Artemisia Gentileschi, who depicted, against convention at the time, women as protagonists and agents of their own destinies.
This is esoteric stuff, but Hearst's hard line is working at Chloé: Sales have gone up 60 percent, and more and more people are paying attention–if not seeking out–the push for a more aware and action-oriented luxury fashion brand.
If Chloé becomes the little engine that could, imagine what change the biggest players might bring about?