By Ingrid Schmidt
Busy is baseline for LA-based fashion stylist Jamie Mizrahi. And lately, she's been very busy outfitting Adele in a series of showstopping custom gowns for her Weekends with Adele residency in Las Vegas. So, when it comes to dressing herself, Mizrahi tends to keep it simple. "I live in a uniform," says Mizrahi, "because I don't have the time to think about pushing my style to another place." She does, however, develop killer looks for Ariana Grande, Riley Keough, Leslie Mann, and The Bear's award-winning star Jeremy Allen White, among others. At home with her two children, doorbell buzzing as looks are delivered for clients, Mizrahi took time to speak to us about what's on her spring fashion radar, what's in her carry-on, and a few of the challenges that come along with being one of the industry's most in-demand stylists.
What is inspiring you most right now?
Travel. I was recently in Tokyo for a research trip, and it was amazing to see what everyone on the street was wearing, what they were sewing there, what that culture is like. I really just love to look around and see what people around me are wearing.
Can you speak to your personal style aesthetic.
I'm pretty classic. I live in a uniform, because I don't have the time to think about pushing my style to another place. I also think I've understood, at this point, what works for my body and what I feel comfortable wearing.
Of course, I experiment more and step outside the box when it's a special occasion. But day to day I wear The Row or Louis Vuitton jeans, sweaters, a white t-shirt, or sometimes a button-down, Adidas Gazelles or Asics or some sort of sneaker, and a jacket—a long peacoat or a trench, all in neutral colors. I wear a lot of black and white. On a night out, I love a suit.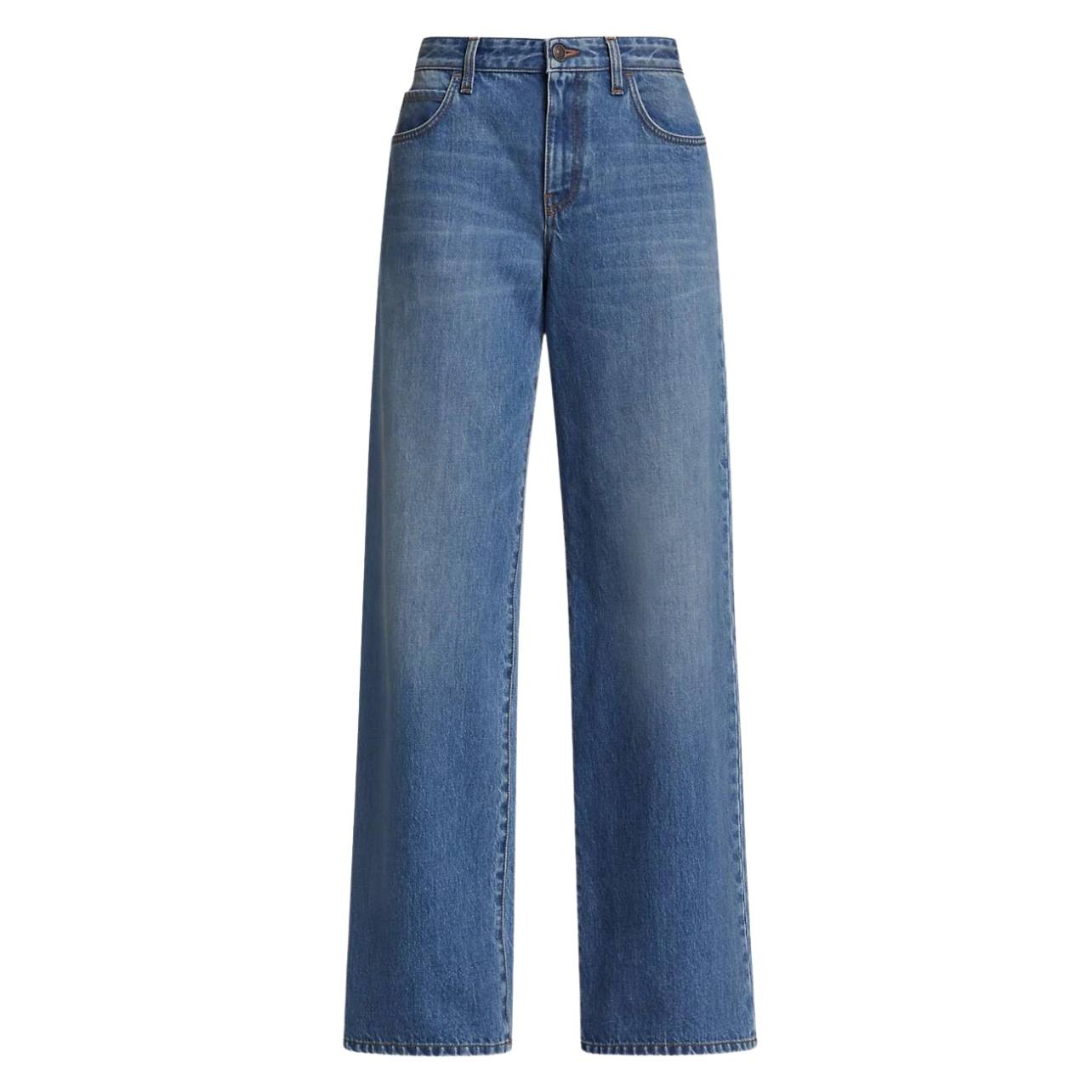 The Row at Saks Fifth Avenue
Eglitta wide-leg jeans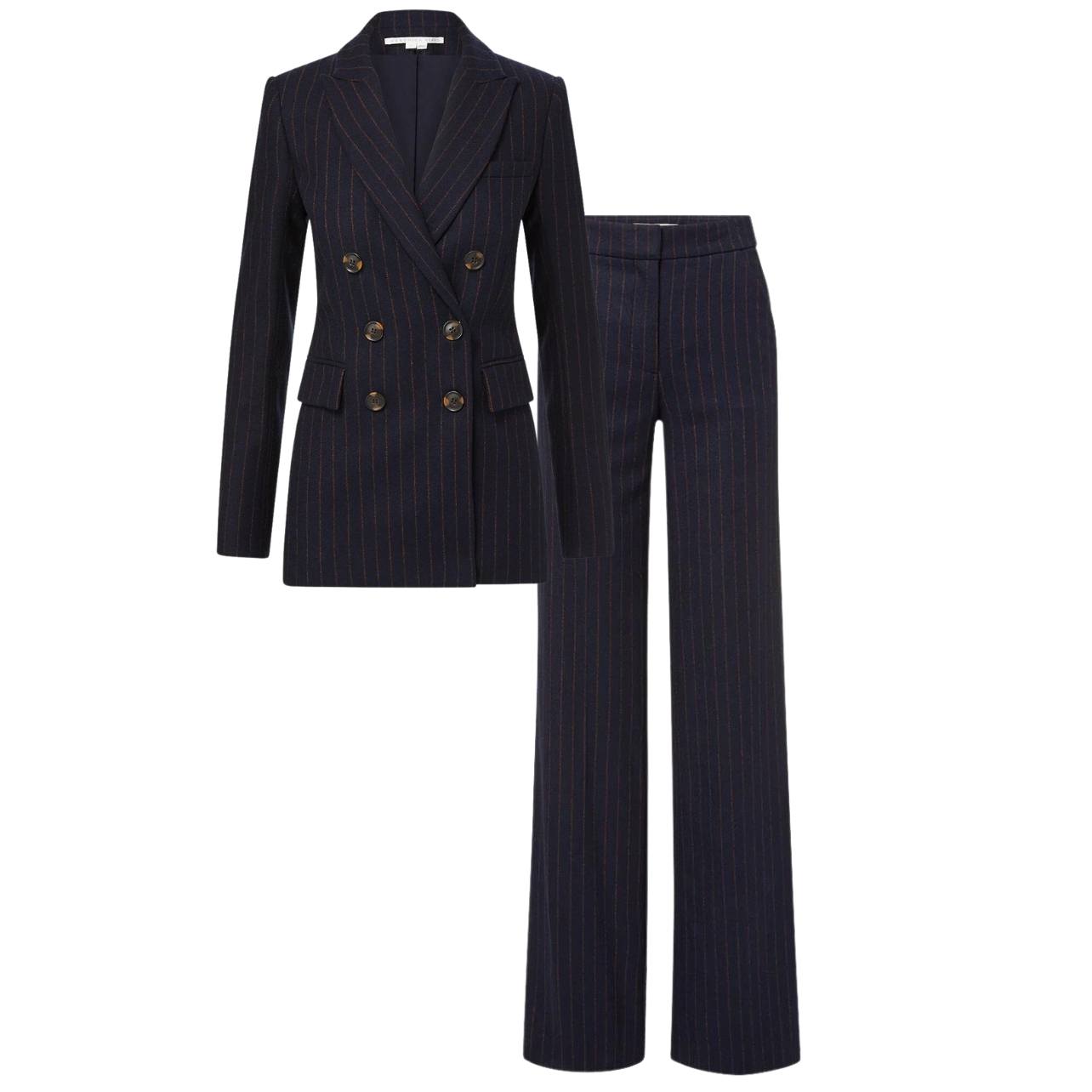 Veronica Beard
Pinstripe pantsuit
You travel so much. What is perennially in your suitcase?
Jeans, a black long-sleeve shirt, a white t-shirt, a black t-shirt, underwear, socks, a black sweater, and my skincare—Biologique Recherche and Ilia.
What are you most excited about in terms of spring fashion?
I'm typically not looking to trends, but I'm wearing way baggier jeans than I've ever worn, oversized blazers, sheer tops, some other sheer things, and crisp tailoring— but that's always something I'm into. For accessories, oversized clutches. With shoes, personally, I always like a classic Manolo Blahnik slingback pump. But what we've seen on the runways are more dimensional shapes in heels from Schiaparelli and Dries Van Noten.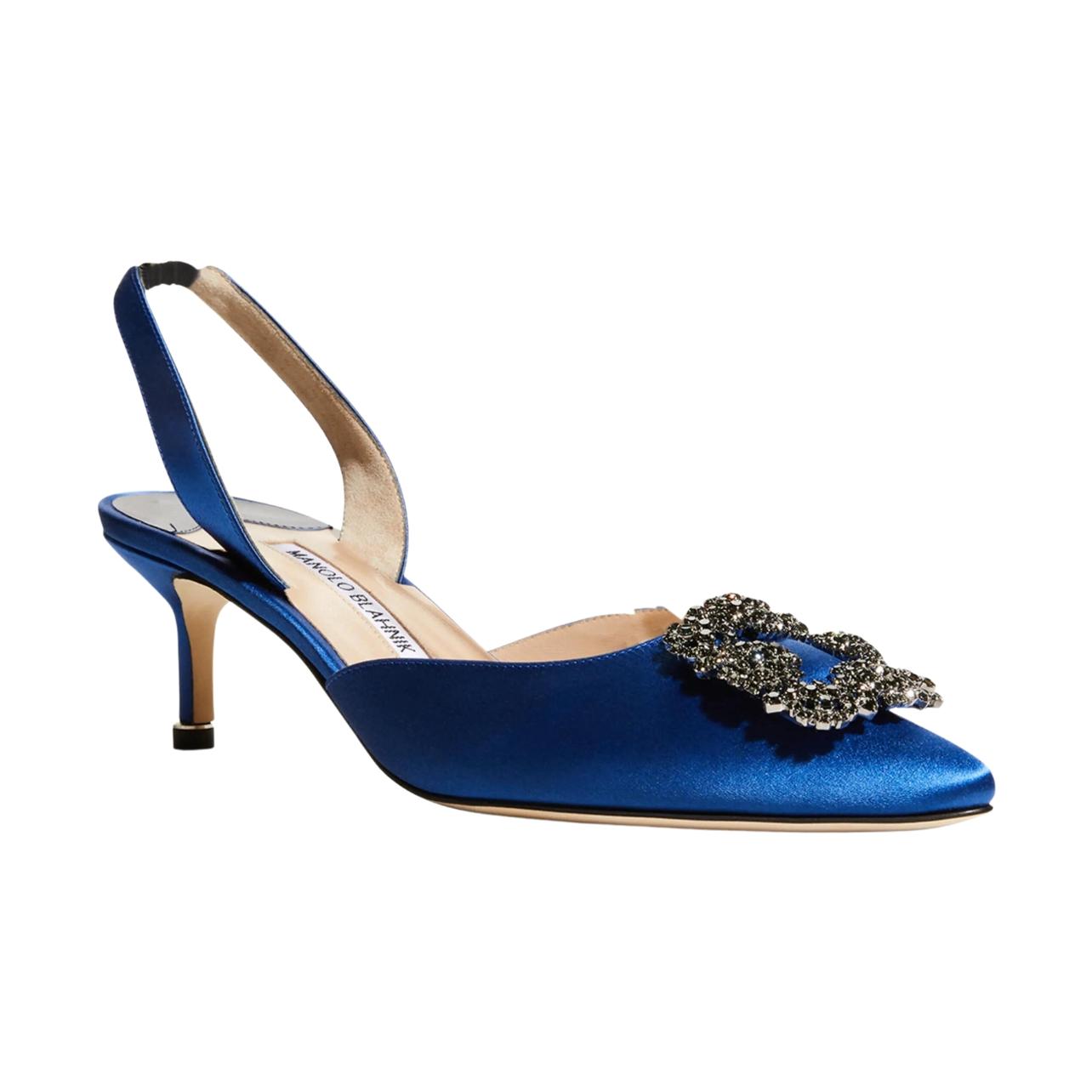 Neiman Marcus
Manolo Blahnik Hangisi pumps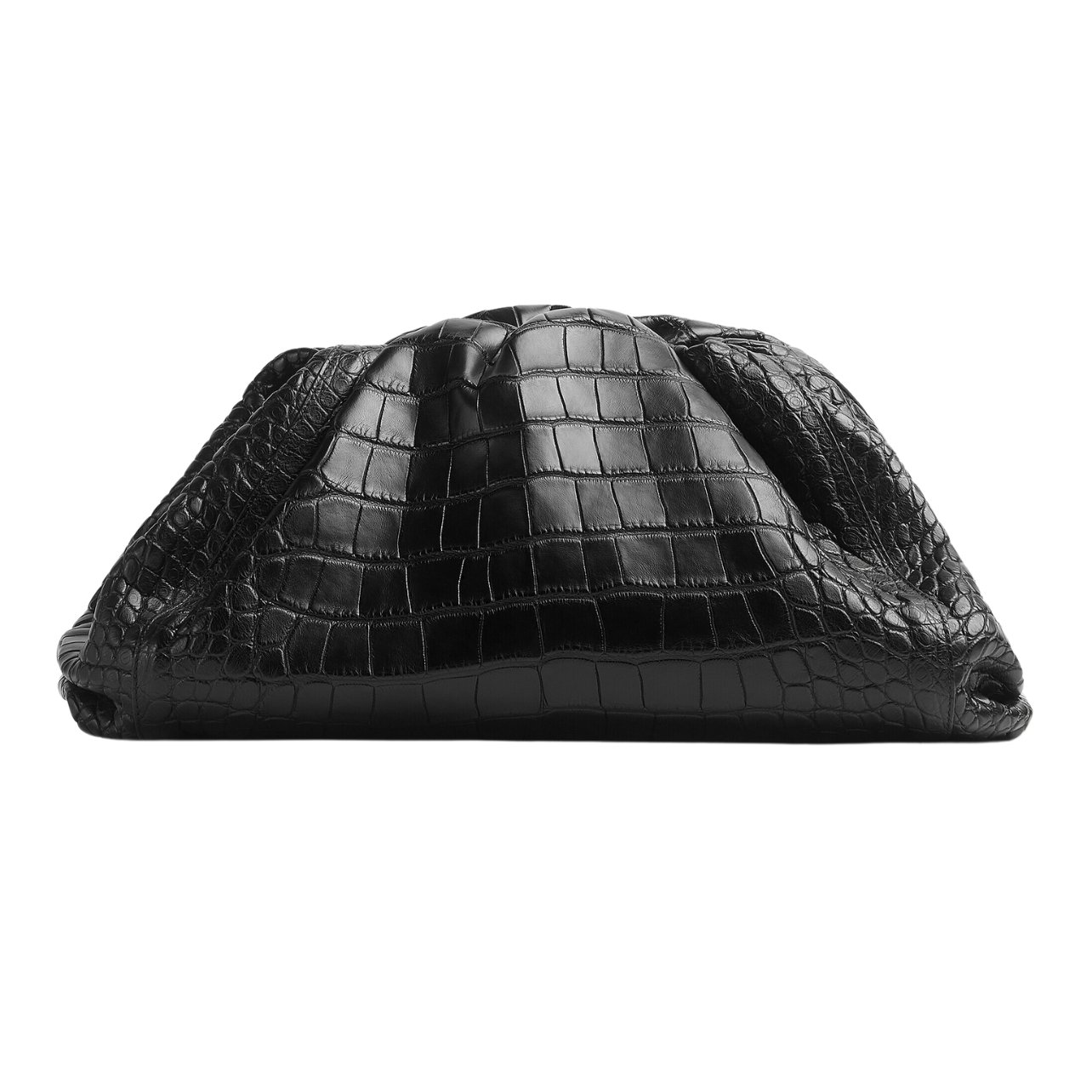 Bottega Veneta
Alligator leather Pouch
How do you tend to work with clients?
The one thing that all my clients have in common is that they're true to themselves and wear what they're comfortable in. No one's chasing trends. The first thing we do is look through the runways at every fashion show and what brands are doing and then send pictures back and forth. We work a lot in pictures and screenshots. Then the fittings I do are concise and to the point. I don't come in with 15 racks of clothes. I come in with four outfits that we've already discussed and know we like or even one dress that we've agreed on and, knowing my client's body, that I know will work.
Is there one underrated wardrobe item that every woman should own in multiples?
Yes, a seamless brief. I don't love wearing thongs, for me it's about comfort without being able to see your underwear line.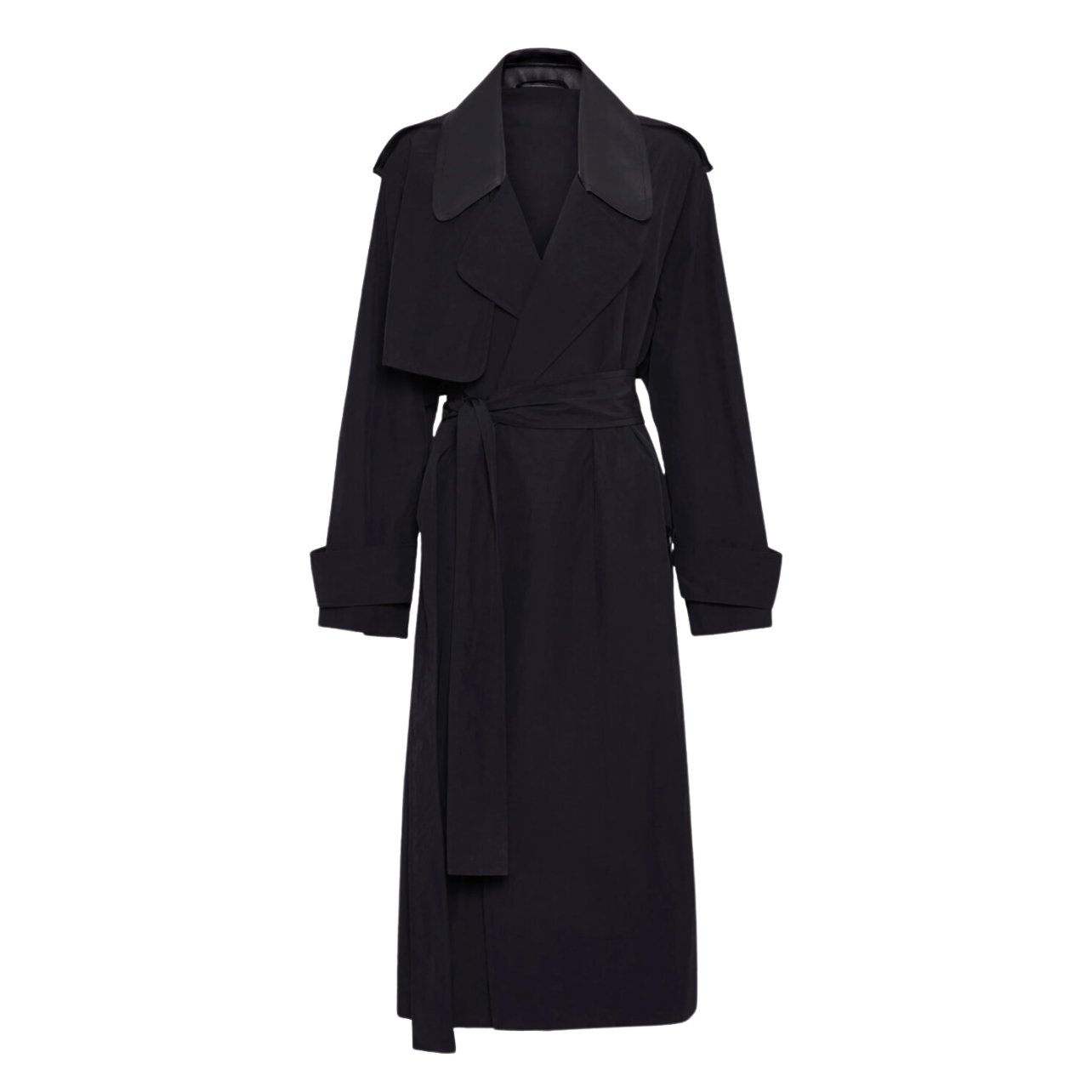 Ferragamo
Trench coat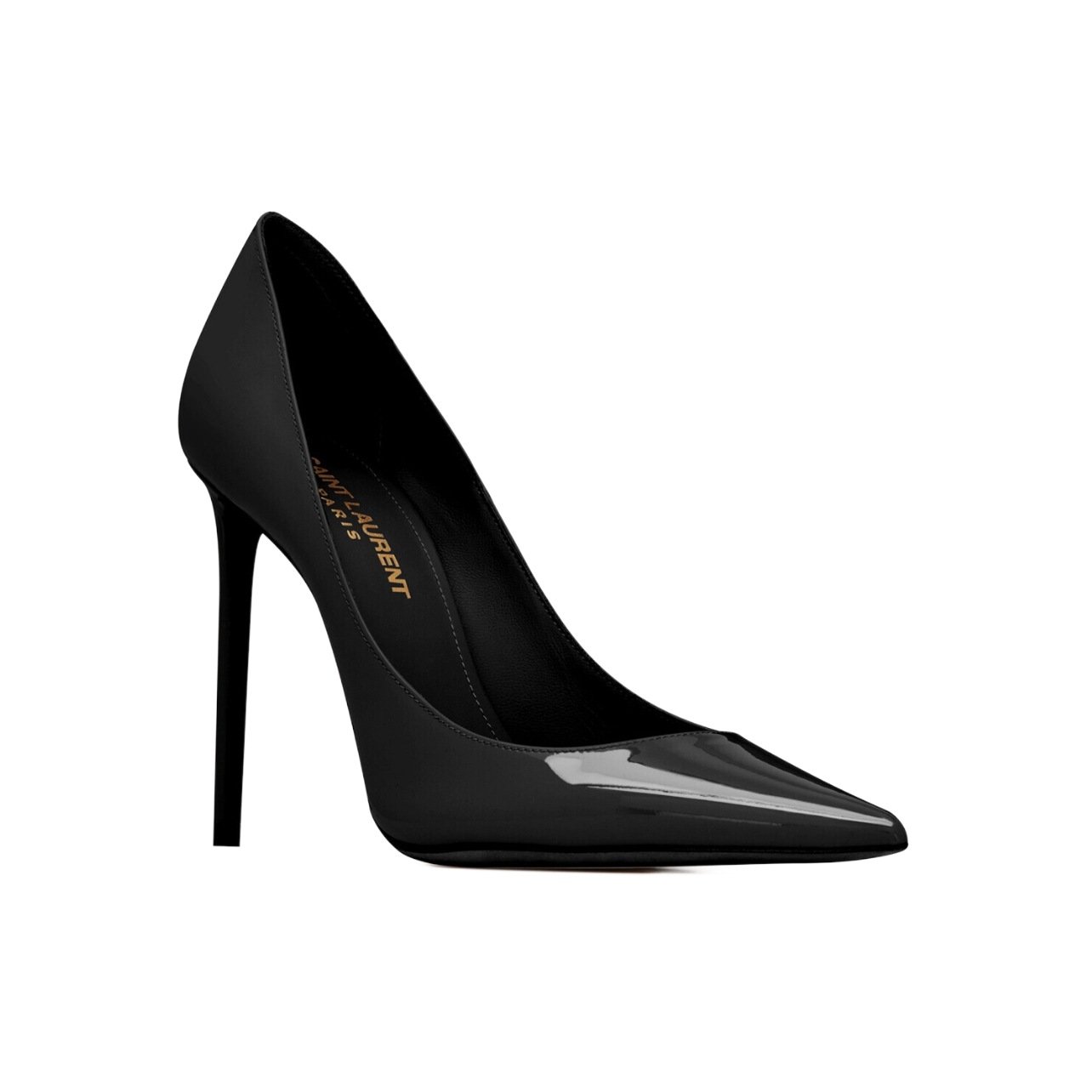 Saint Laurent
Zoe pumps
Any sage advice for building a wardrobe?
I think it's really good to invest in classic staples: the perfect black blazer, the perfect pump, the perfect trench coat—timeless, iconic pieces that will stay in your closet forever. Then I like doing more trendy shopping with accessories and smaller things that aren't high-ticket items.
What is the hardest part of your job?
Managing everything. Hiring people. Dealing with fine jewelry— being responsible for things that are of such a high value. And making sure that things show up on time.