By Tali Jaffe Minor
If one of your new year resolutions was to be more mindful, read on. Model-turned-activist Arizona Muse has founded DIRT, an organization dedicated to the support and proliferation of biodynamic farms. While you may not be ready to get your hands dirty, there are myriad ways to live a more sustainable life and help the fight against climate change. Below, Muse breaks down the ways we can all get involved in restoring our planet. And as a bonus, we've selected a few looks available at BHS made using sustainable practices to reward you for your efforts.
Let's start with the basics: What is biodynamic farming?
Biodynamic farmers see their farm, vineyard, forest and garden as a living organism. They use no chemicals at all, develop biodiversity and encourage the regeneration of soil. They respect their land and nature, so with every year of production, life under the soil becomes healthier and more alive, populated with trillions of microorganisms. And all life on Earth depends on healthy soil!
You're about a year in with DIRT, the organization you founded. What are some of your proudest moments so far?
Firstly, I would say the connections with the farms and farmers have been a real honor. This is the heart and soul of what we do and why we do it. I'm grateful that we've been able to spread the word about this work in magazines that simply wouldn't have considered this newsworthy a few years ago—particularly the big fashion titles. When this information transfers to the hands of people who may not have heard of it before, the movement is brought one step closer to being understood. That's one of our key goals at DIRT: to spread awareness about one of the greatest climate solutions.
Can you share a few ways any of us can help support the regenerative agriculture movement–even on a micro level?
To start, look out for the Demeter label and buy biodynamic products! Demeter is the certifying body for biodynamics, so when you see the little orange and green label on a product, you know it's been grown and processed to the highest standard, and therefore gives back to the earth instead of taking from it. You can also look towards your home, whether that is a garden or a planter on your windowsill. Embark on a journey to nurture the soil without chemicals, and perhaps with your own homemade compost. You will be deeply rewarded by what you can grow yourself, and the connection you can build with nature.
Learn more about Arizona Muse's DIRT story in the video by Indigo Bates.
Do you feel that the boom in natural wines has helped to bring the sustainable farming conversation forward?
Absolutely. The wine space has really championed biodynamics. Wine growers understand the subtle nuances of nature and farming and often prefer biodynamics as their method and on the other hand, the public increasingly knows the term through its link to wine. Even Cameron Diaz's wine company, Avaline, uses these methods.
How do you involve your family in this passion and dedication to the regeneration of the planet?
For years now we've been visiting and volunteering on farms as a family; we actually spent the majority of the 2020 lockdown on the beautiful Haye Farm in Devon. Over the years, we've also been on a mission to simplify the way we live, and we've adapted our habits to make more informed decisions. For example, if we are thinking of purchasing something, we now question whether we truly need it. After years of research, I now have a much-loved directory of sustainable and ethical brands, and it makes me very happy to see more and more planet-friendly options becoming available. My son and I have been discussing climate change together since it became a big-interest topic for me when he was six. I remember being so excited to tell him what I had learned each day when I first really dived into my activism. So, to round all of that up, I would say being in nature to truly understand Her, leading by example through our habits and the way we live and educating ourselves and each other in an open way as a team.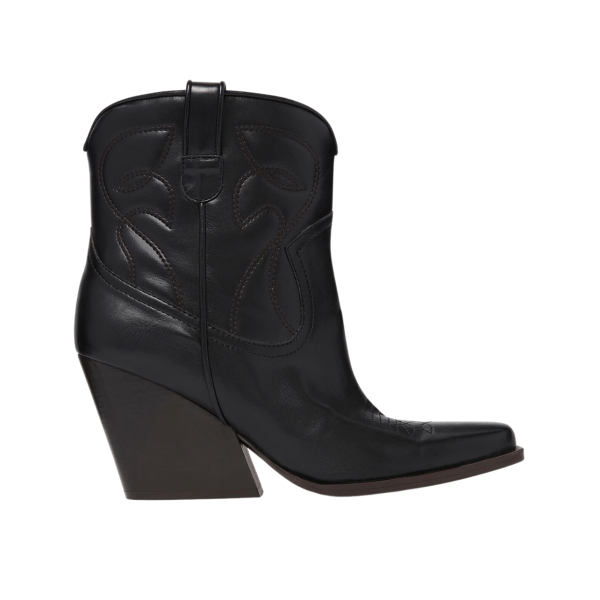 Stella McCartney
Cloudy Alter Mat Cowboy Boots.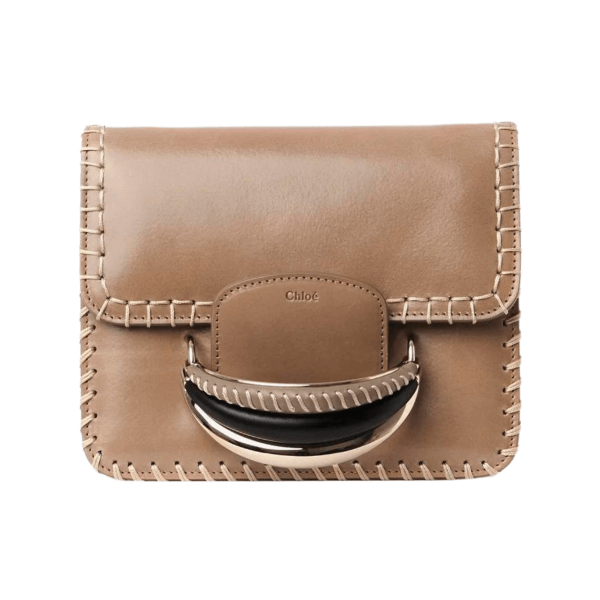 Chloé
Kattie cross-body bag.