By Amanda Eberstein
Since officially launching last year at Art Basel Miami Beach, P00LS has quickly become one of the buzziest platforms in the cryptocurrency space. "We are the world leader in social tokens, working with the most culturally relevant artists, creators and brands to launch their cryptocurrencies and design their Web3 strategy," says Harrison Vail, the company's charismatic head of brand and communications. A graduate of Columbia University and Sciences Po in Paris, the Connecticut native cut his teeth working in communications at Vanity Fair under Graydon Carter, where he also wrote the magazine's party column and attended some of the most exclusive social gatherings around the world. With the lines between work and pleasure constantly blurring, Vail has developed a signature look that is equally at home walking the halls of a museum as it is reveling through the night. "I would describe my personal style as faded heirloom with a twist," he says. "I love wearing pieces that look like they've survived multiple generations."
How would you describe P00LS to someone who may not know much about this industry?
P00LS is the go-to Web3 strategy platform for creators and brands, especially in the art, luxury and media worlds. We mint social tokens, which sort of works like a loyalty program. You earn tokens through your engagement—consuming content, purchasing products, sharing on social media—and then you can use your tokens to get privileged perks such as early access to new product releases and events.
What are some of the design pieces currently on your radar?
We are working with Carpenters Workshop Gallery on amazing programming for their ground-breaking new space in Notting Hill in London. I'm counting the days until it opens in early 2023. I love everything from Carpenters Workshop, but my three dream pieces are the Campana Brothers Bolotas Sofa in cherry, a Statistocrat Lamp by Atelier Van Lieshout and Genevieve Dangles and Christian Defrance's elm writing desk.
How do you dress for work versus going out?
I'm lucky in that my work very often involves going out. For a daytime art fair stroll in Miami, I love a leather shirt from Prada. Really, give me anything Prada and I am a happy boy. For a Paris Fashion Week party, black gabardine wool pants from Marni and a simple white tee. For work meetings in New York City, I'll wear a grey Brunello Cucinelli cashmere sweater and basic black Carhartt pants.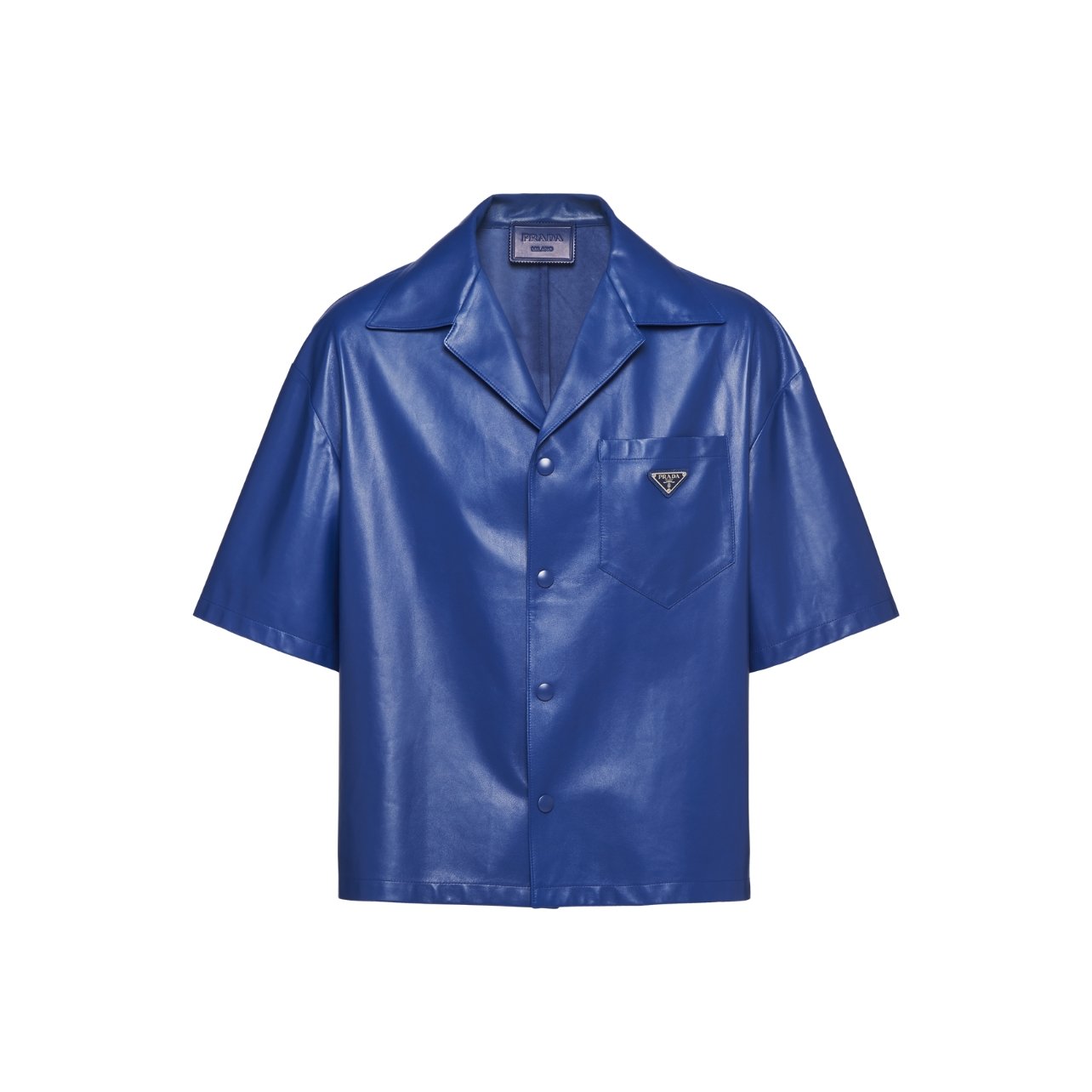 Prada Nappa leather shirt.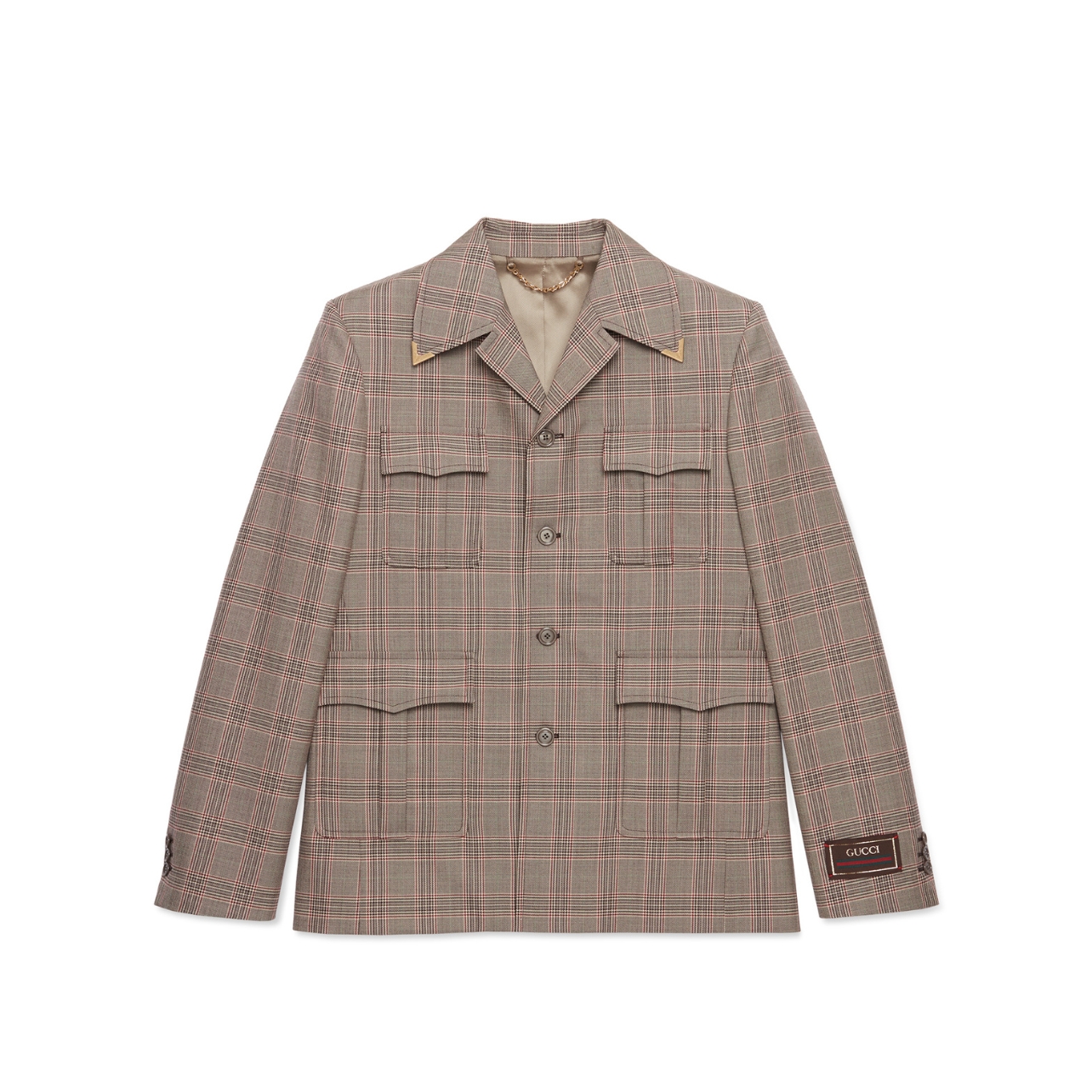 Gucci's Prince of Wales checked jacket.
What are you coveting this season?
I love Gucci's new Prince of Wales checked jacket. I see myself wearing it for a country house getaway.
What about shoes?
I love Gucci's classic1953 Horse bit loafer in brown. For Fall, I'm coveting Bottega Veneta's new leather slippers in fondant.
What are the three must-have items you take whenever you travel?
Books! I always bring a suitcase containing exclusively books for every trip. I love reading in transit. Otherwise, a Brunello Cucinelli cardigan and a couple of James Perse T-shirts in white and navy blue.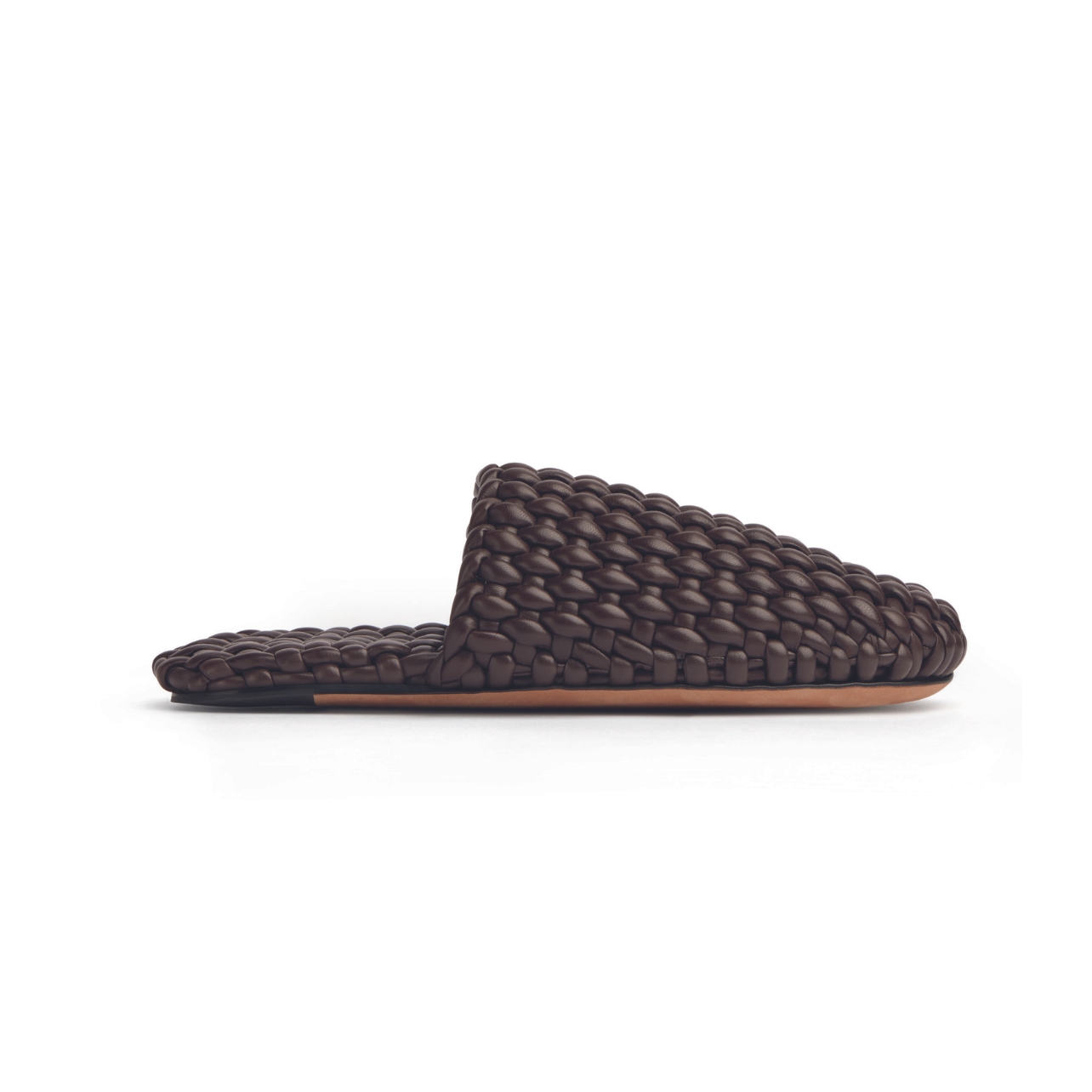 Bottega Veneta leather slippers.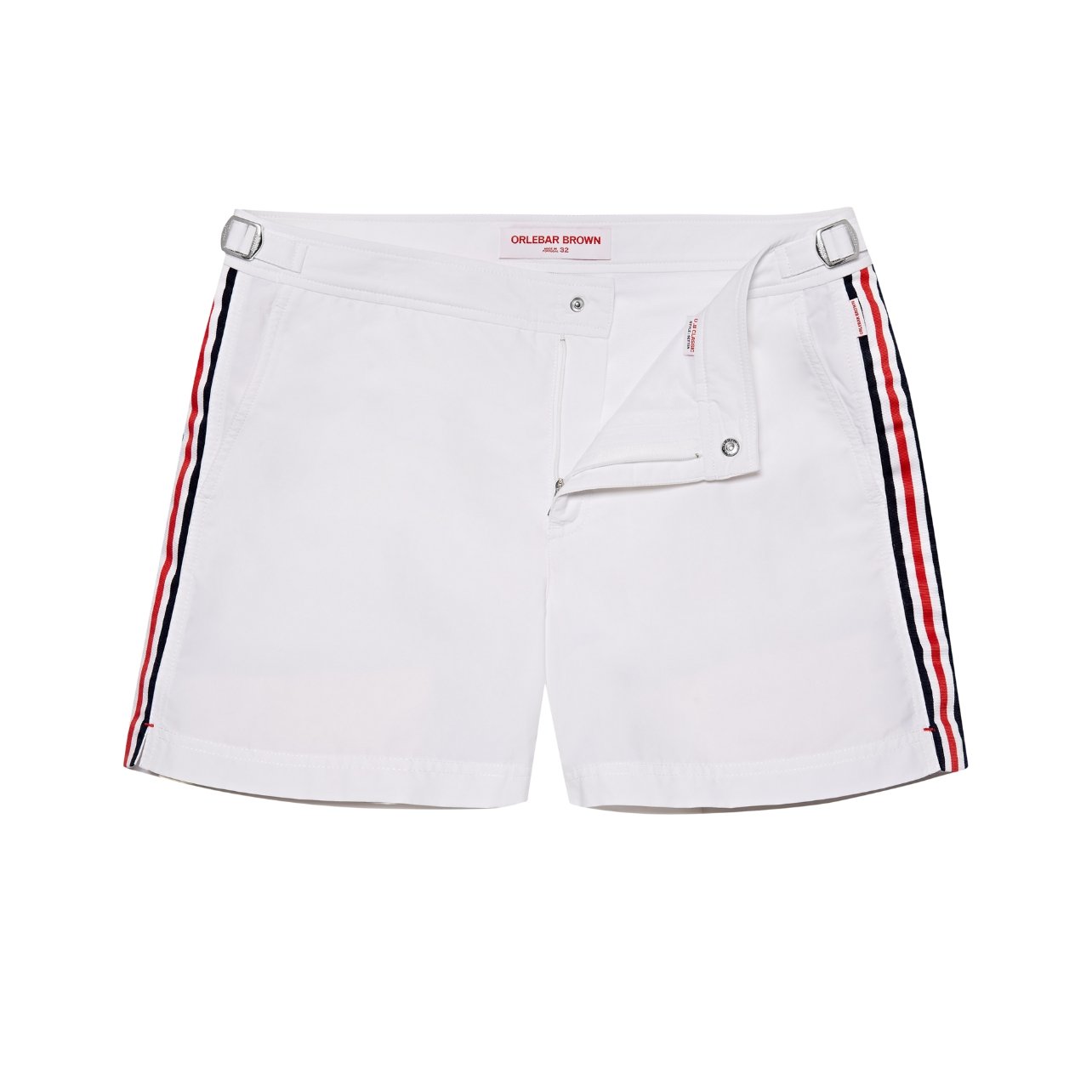 Orlebar Brown's white Setter swim shorts.
How does Miami influence your sartorial choices when you're here?
Whenever I'm in Miami, I find myself trading the black, white and navy uniform of NYC for more vibrant and colorful pieces, like a timeless lilac linen shirt from Ralph Lauren Purple Label. When it comes to swim, Orlebar Brown is the only brand I wear, particularly the white Setter suit.
What's your go-to luggage?
Always Rimowa. They have great travel backpacks, too.
What is your favorite watch?
The Santos de Cartier is such a classic piece. It's equal measure sporty and elegant, with an Art Deco twist. I wear it absolutely anywhere.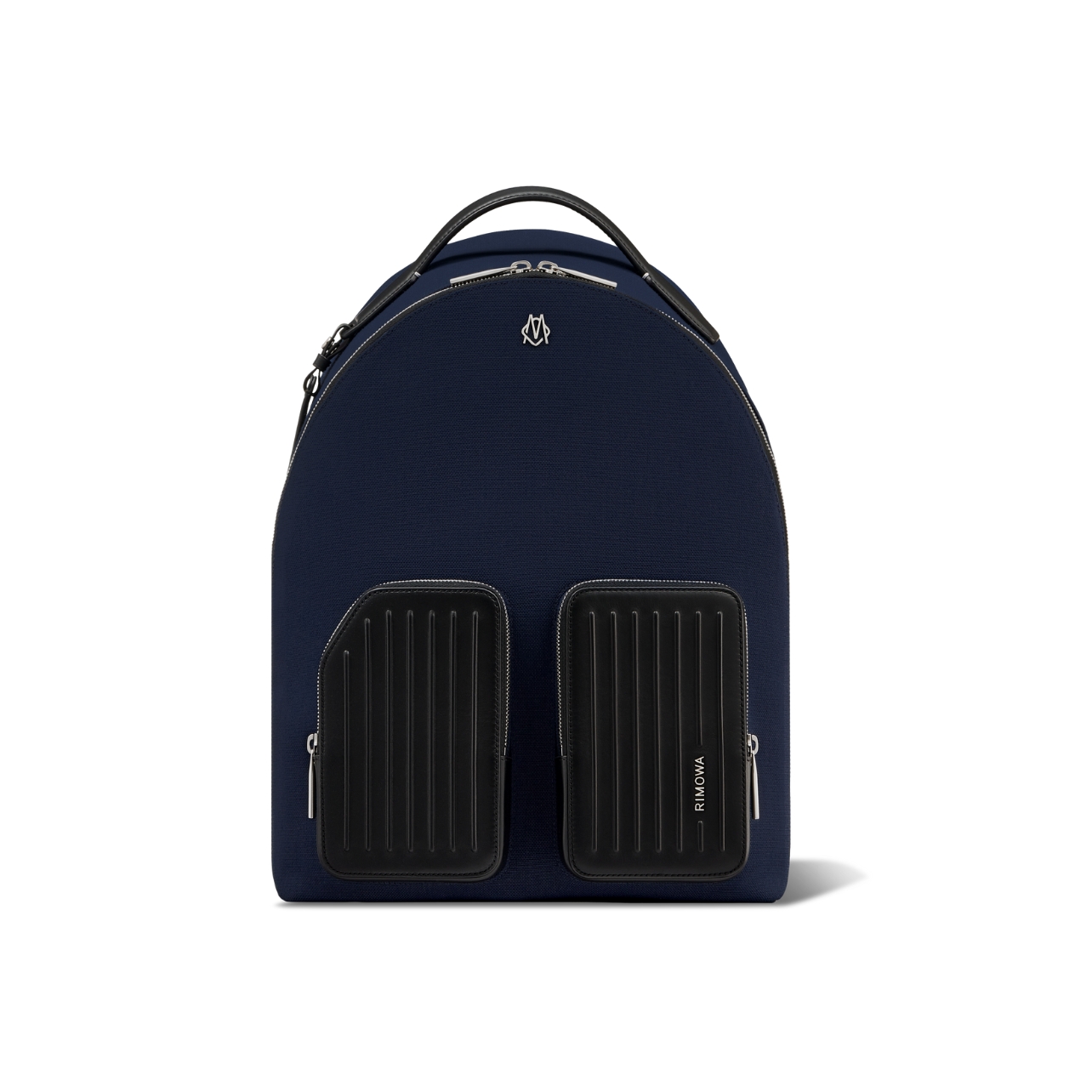 Rimowa backpack.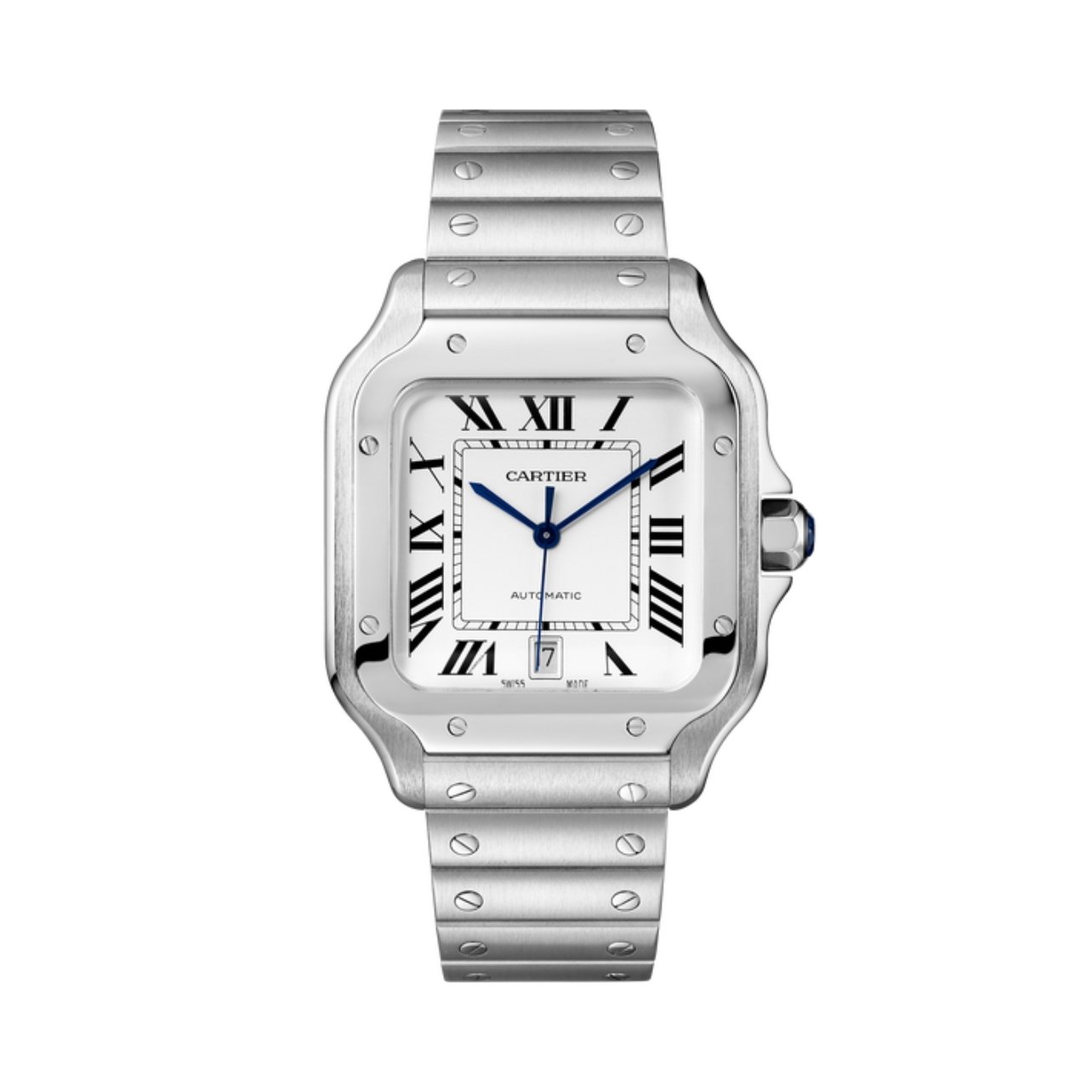 Santos de Cartier, available at Bucherer 1888.
Photos courtesy of Brunello Cucinelli, Prada, Gucci, Bottega Veneta, James Perse, Orlebar Brown, Rimowa, Cartier.