By Sarah Harrelson
There's a Yiddish saying, bashert, meaning "meant to be." I couldn't conjure a better way of describing the cosmic alignment that led to The Treasure of His Youth, one of the most heartfelt films I've seen in years. It was a true joy to sit down with my friend Bruce Weber to learn more about how this meet-cute with a twist came to be.
Can you tell us how your new film came into fruition?
It was almost 10 years ago now when this journey began. I was on Via della Reginella, in the heart of the Jewish ghetto in Rome, photographing the Italian painter Giosetta Fioroni. It was a bustling day on the streets as usual, with all the artists and chefs from the area popping by to say hi to her, getting involved in that typically charming Roman way. All of a sudden, my wife, Nan, stepped out of a bookstore where she had stopped called Il museo del louvre and said, "You have got to see the photographs in here." I joined her during a break and couldn't believe my eyes: the walls were covered with images of my heroes of Italian cinema and culture: Anna Magnani, Pier Paolo Pasolini, Federico Fellini, Alberto Moravia—and on and on. Each one bore the signature of a name that itself sounded like someone from a classic film: Paolo di Paolo. The images were extraordinary—intimate, casual, each one intriguing and beautiful in its own way. I had a feeling like I had dreamed these photographs but didn't know they actually existed on this earth. When I learned that Paolo was still alive and living in Rome, I knew I had to meet him and hear his stories. Our film began there.
What was it about Paolo's story that drew you in?
Although his career was relatively short, I was inspired by the scope of Paolo's archive—his reportage photographs and portraits of Italian cultural leaders of his time, people who have long inspired my own photography and filmmaking. Then there was the mystery of why this work languished and remained unseen for years, discovered by chance decades later by his daughter, Silvia. She was instrumental in helping us to earn his trust and unlock his story.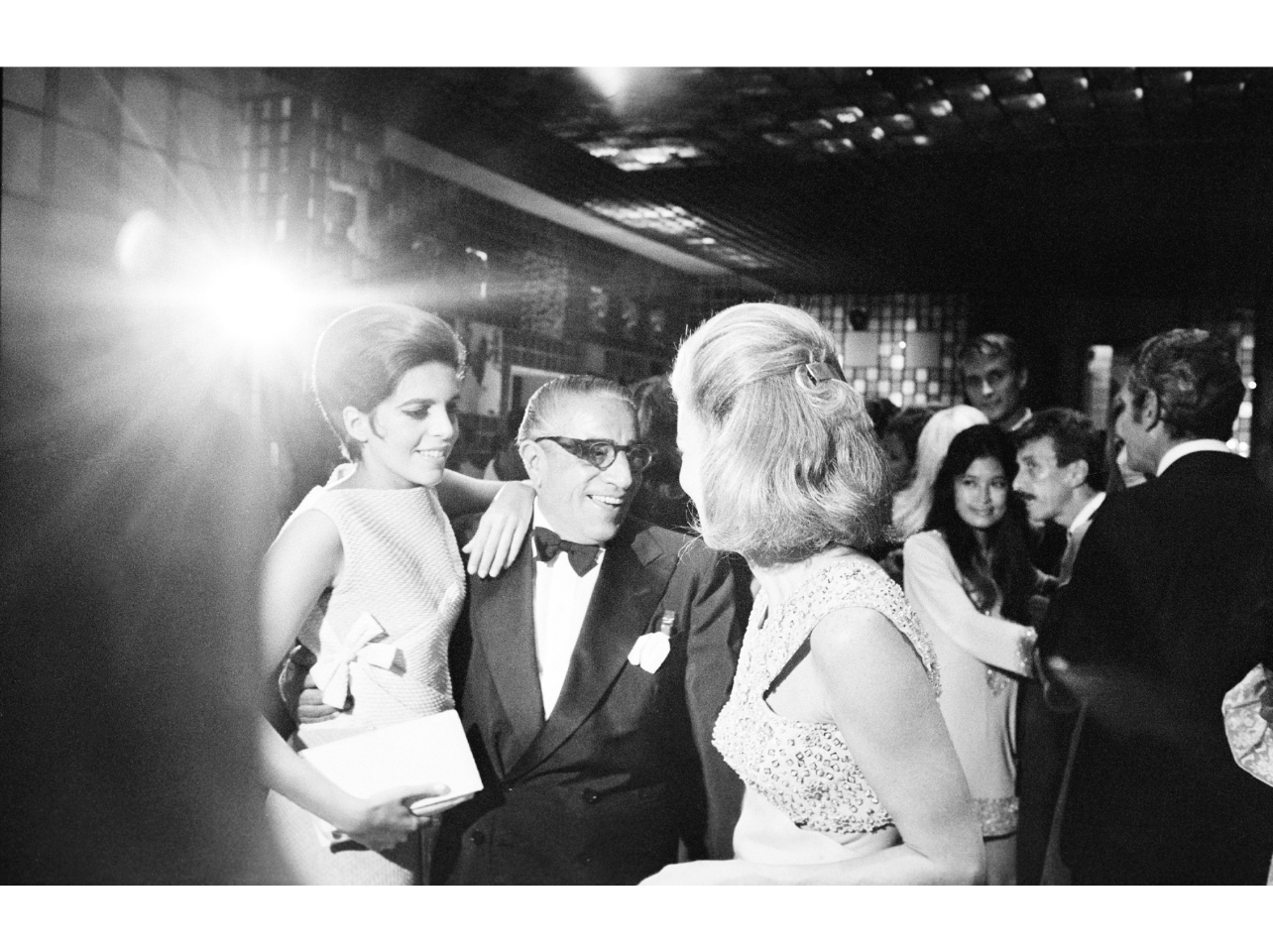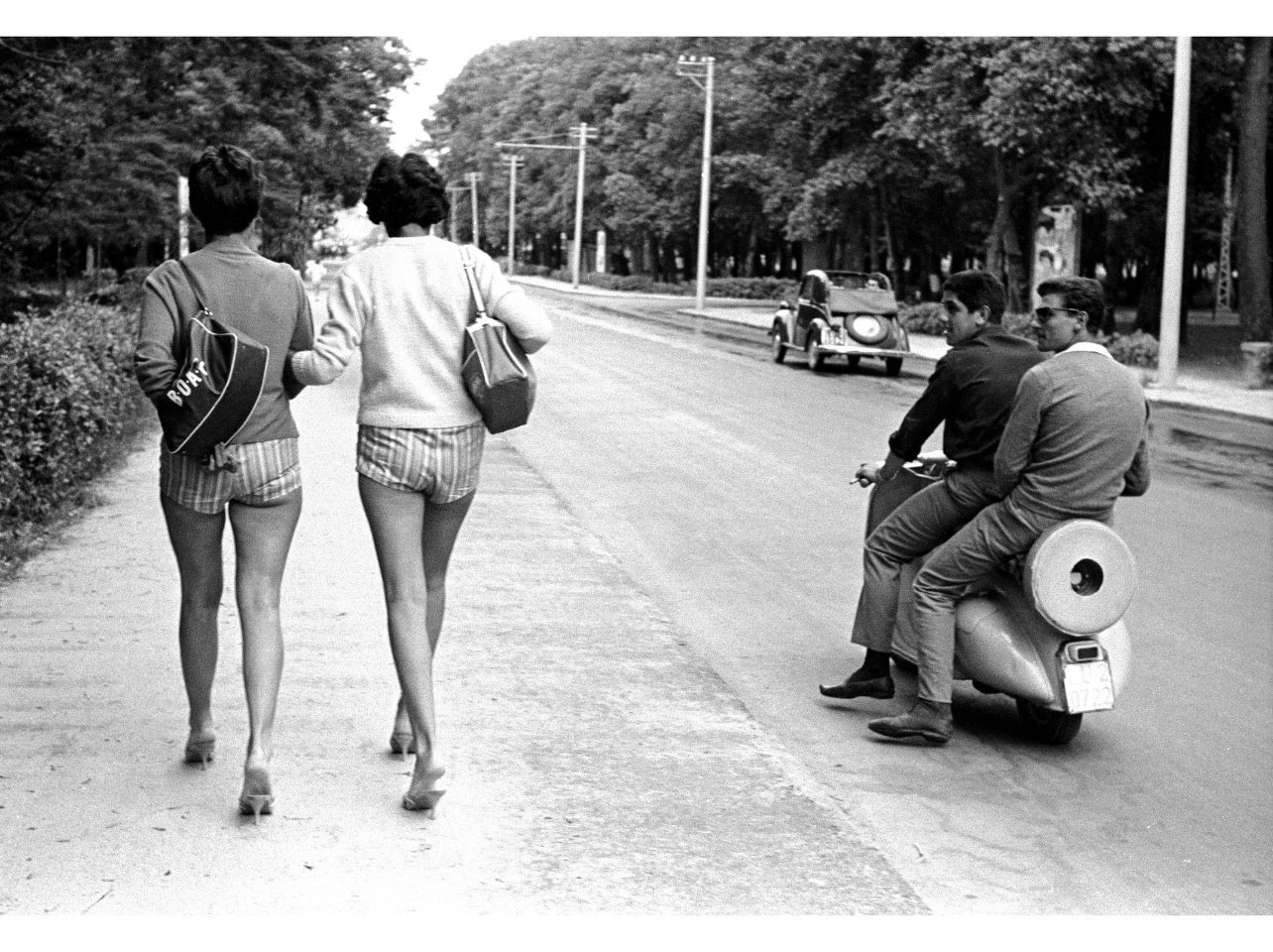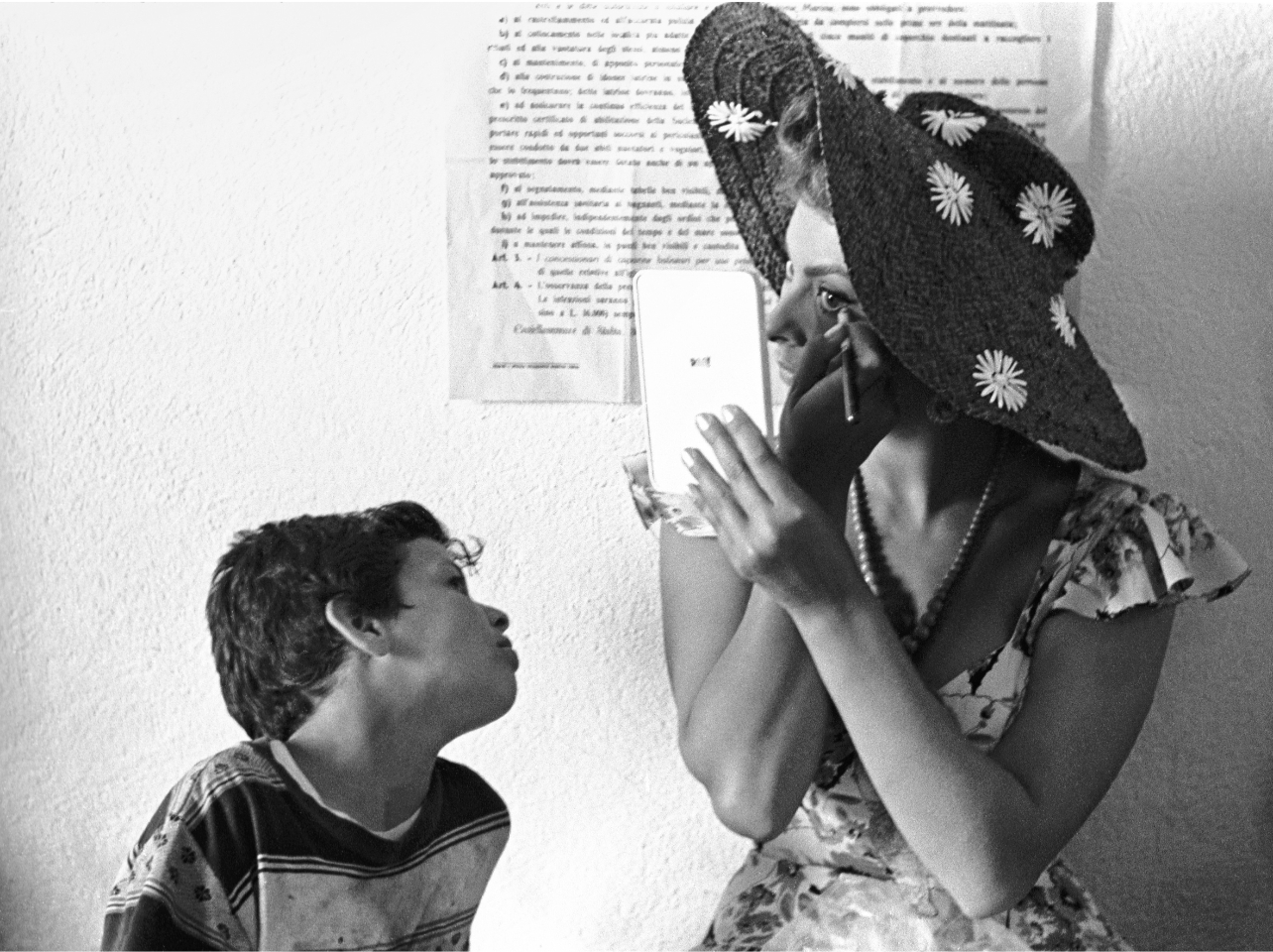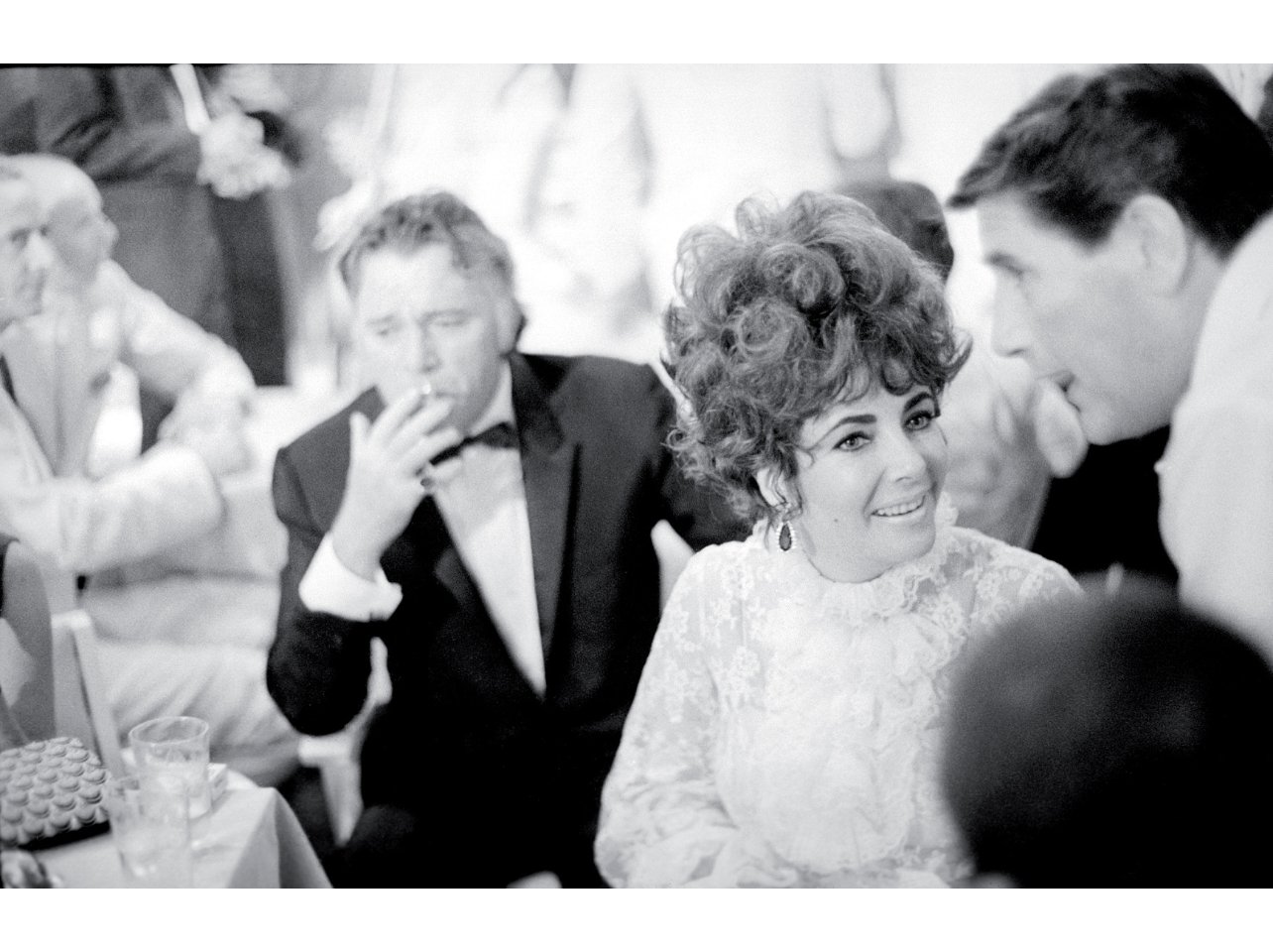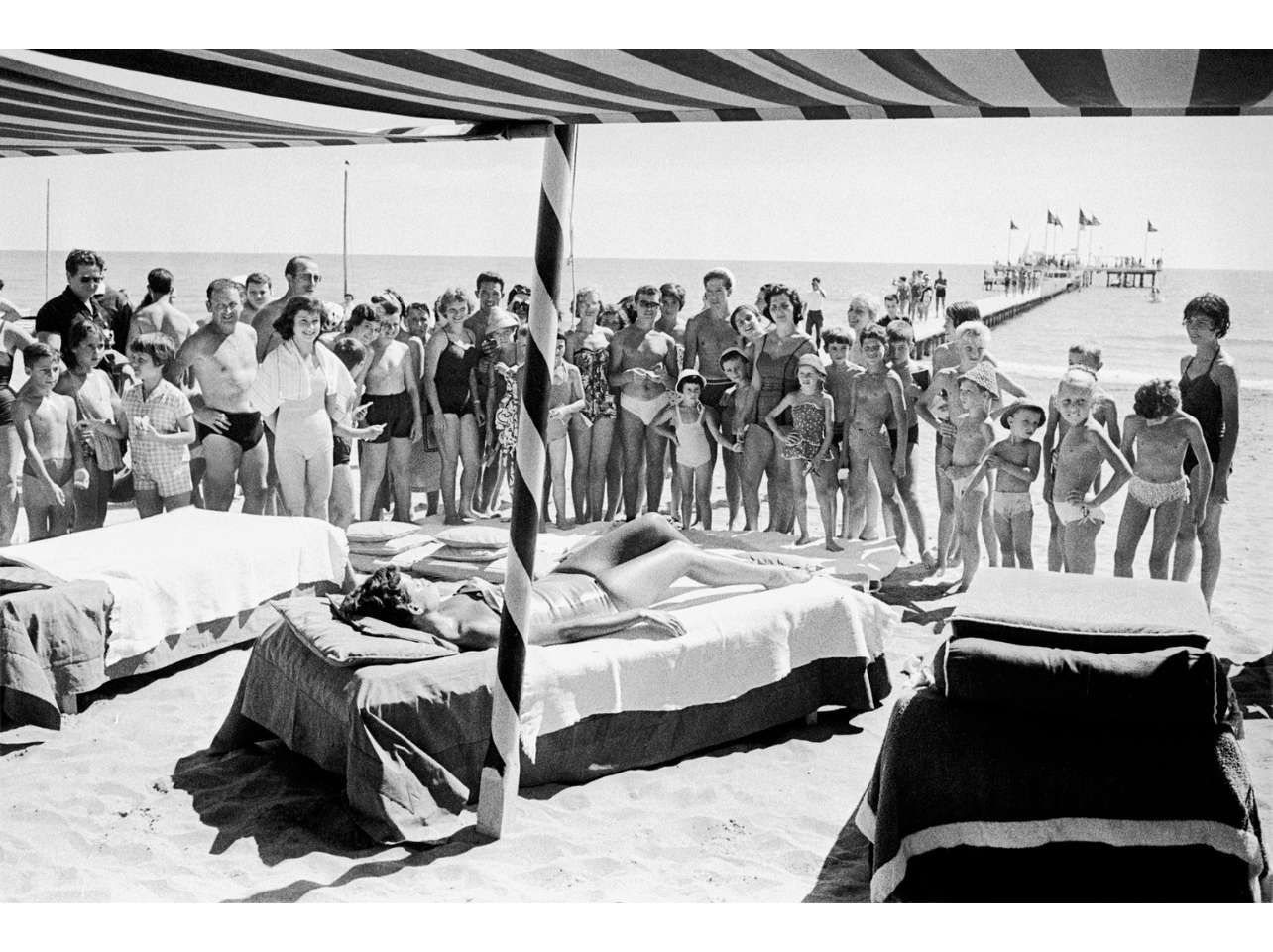 Was there a particular moment during filming that you knew you had something really special?
There is a moment in his studio when Paolo holds a photograph of a young, impoverished child he encountered on the street. First, he expresses astonishment at seeing it again, and then he starts describing the circumstances of how it was taken, the anguish he felt as a photographer trying to decide whether or not to take the picture. It's 60 or 70 years at least after that day, but the emotion he expresses makes it clear that the moment has stayed with him ever since. It's a struggle that so many photographers face when witnessing something painful or difficult. Each one of us must decide in an instant, should I take this picture? Each experiences this in their own way—but this was the only time I've ever heard a photographer express it so clearly and honestly. He took the photograph of course, and it's both beautiful and tragic. It's one of the many moments in the making of the film where I found Paolo's honesty so striking—I'm forever grateful to him for that openness.
You have directed six feature films—what was different about this one?
I have always been fond of reading about the pioneering documentarian Robert Flaherty, who worked closely with his wife, Frances, and his children on making films like Nanook of the North and Louisiana Story. After talking about their films all through dinner, they would jump back into editing them right afterward. They lived those films and it was always a family affair. Making The Treasure of his Youth felt like that: born out of discovery and trust with the help of many good friends. But this film began the same way each of my features has—by taking photographs. In this case, Paolo with his camera, together with his daughter Silvia, out on the street.
The film has debuted at several festivals and the reviews have been very positive. What has that experience been like for you?
It has been amazing. I have so much gratitude and thanks to my whole crew and all the people who spent many difficult hours working on this film.
What have you been working on lately?
I've been working on a special exhibition that just opened at Isetan the Space in Tokyo. And I've started working on a short film about a poet from Detroit and a young woman from Biarritz. We have no idea where it's going, and that's the fun of filmmaking.
Your photography has helped to define an era and uplift an entire industry. What are some stand-out moments?
When I photographed my mom and dad on the last vacation we took together. Meeting and photographing Nelson Mandela. And there's been a joyful moment every day for the past 50 years, photographing each of the wonderful dogs that Nan and I have had.
What advice would you give your younger self, or photographers trying to get a start?
Photography can be a somewhat technical pursuit, so people often ask me, "Should I get this fancy camera, or that fancy gadget?" I laugh and think, just be yourself. Try not to worry so much about getting the shot or setting things up so perfectly. Because then you'll have some peace of mind that will allow you to see new things coming your way and leave you open to interpreting them.
Can you share anything about your daily routine and rituals?
I usually jump out of bed no later than 7 to get our new puppies outside. They're named Lucky and Gordie (after Canadian ice hockey player Gordie Howe). Then I make breakfast for the whole pack. I'm the worst cook, but my dogs seem to like what I make for them. Then I'll sit with a cup of coffee and read about something that in no way relates to what I'm thinking about creatively. Sometimes I'll listen to music that's caught my ear—recently it's Gil Scott-Heron—and then it's time for me to start working again, which is always a thrill.
Images courtesy of ©Archivo Fotografico Paolo Di Paolo.