The new Versace Bal Harbour boutique is something out of a fantasy story book, as your imagination and curiosity are immediately stimulated once you step through the giant glass door. No detail is left untouched—from the floating-effect brass ceiling composed of radiating beams of rays held delicately by a forest of bronze strings to the unique patterns of the floor mosaic carefully assembled by hand by Italian artisans.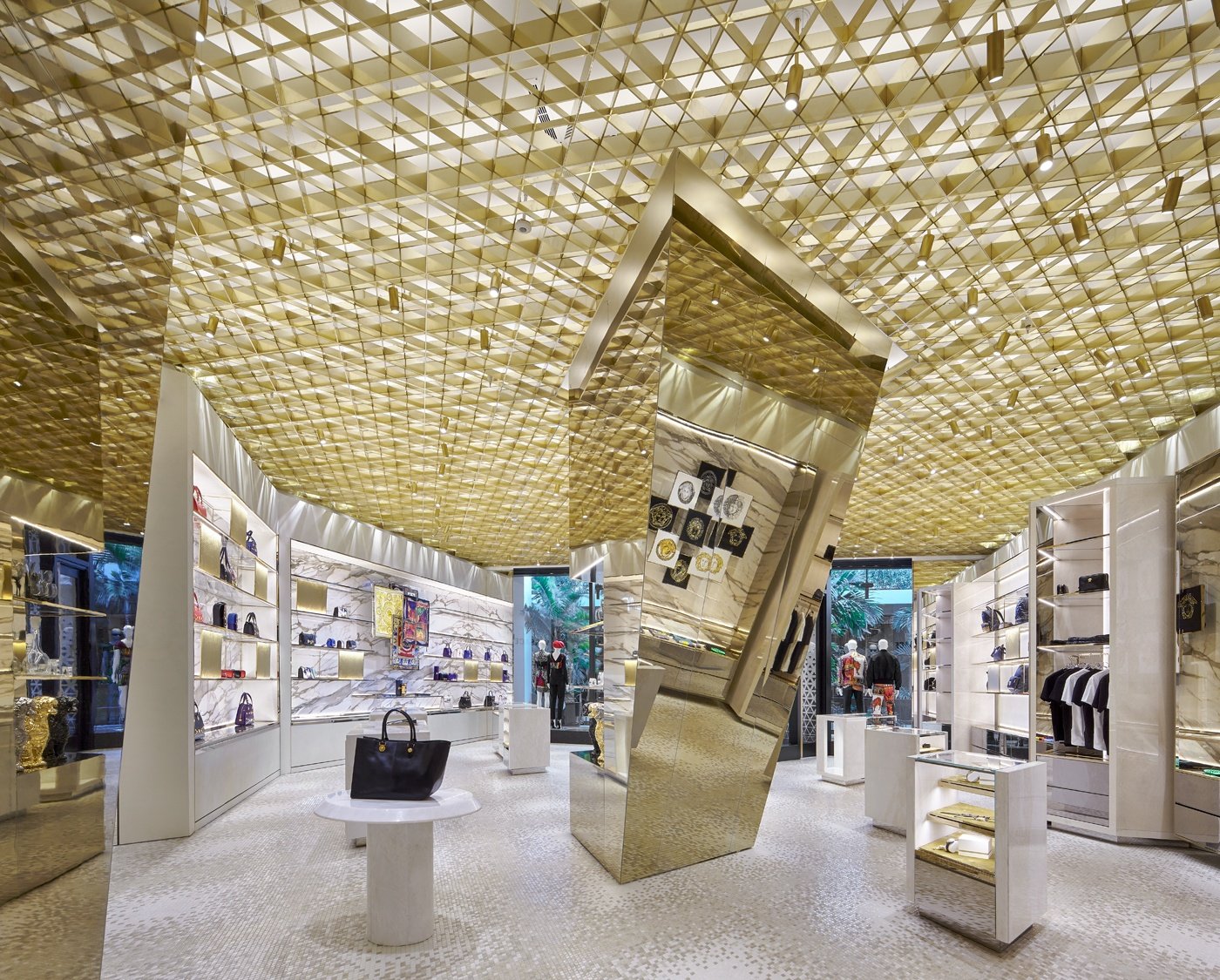 The new concept was designed by renowned architect Gwenael Nicolas with the highest sustainability standards in mind – from the choice of materials to the flexibility and management of the space – reaching LEED Gold-level for interior design and construction, a globally recognized certification program of the US Green Building Council.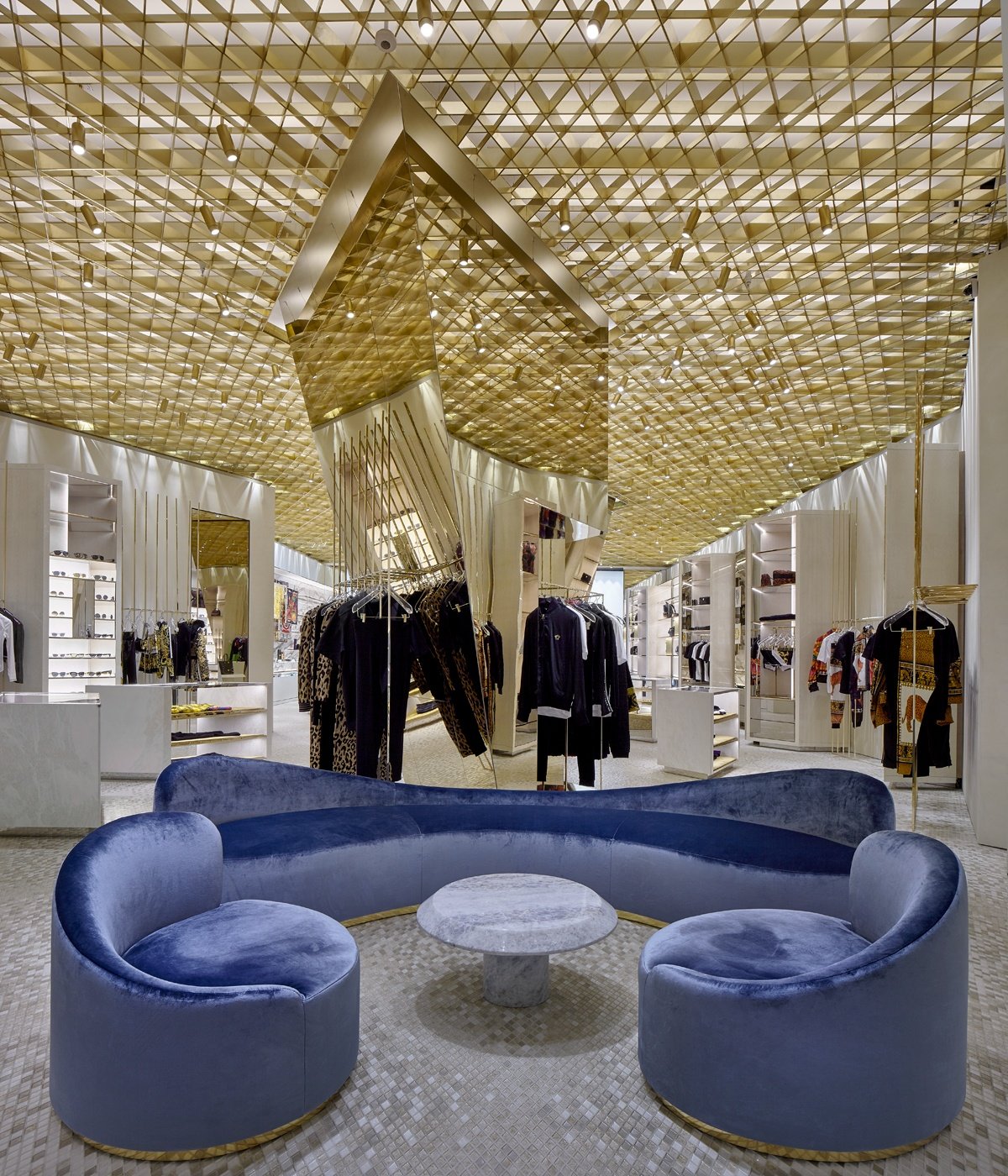 "I love this new concept that embraces a sustainable future for the people and for the environment. I believe in constant evolution and I think this project perfectly embraces the heritage of the brand with innovative spatial design for Versace's vision for the future. Versace is a brand that never ceases to surprise. Its intense curiosity for the new keeps the collections contemporary and innovative. The new store concept follows that path." –Gwenael Nicolas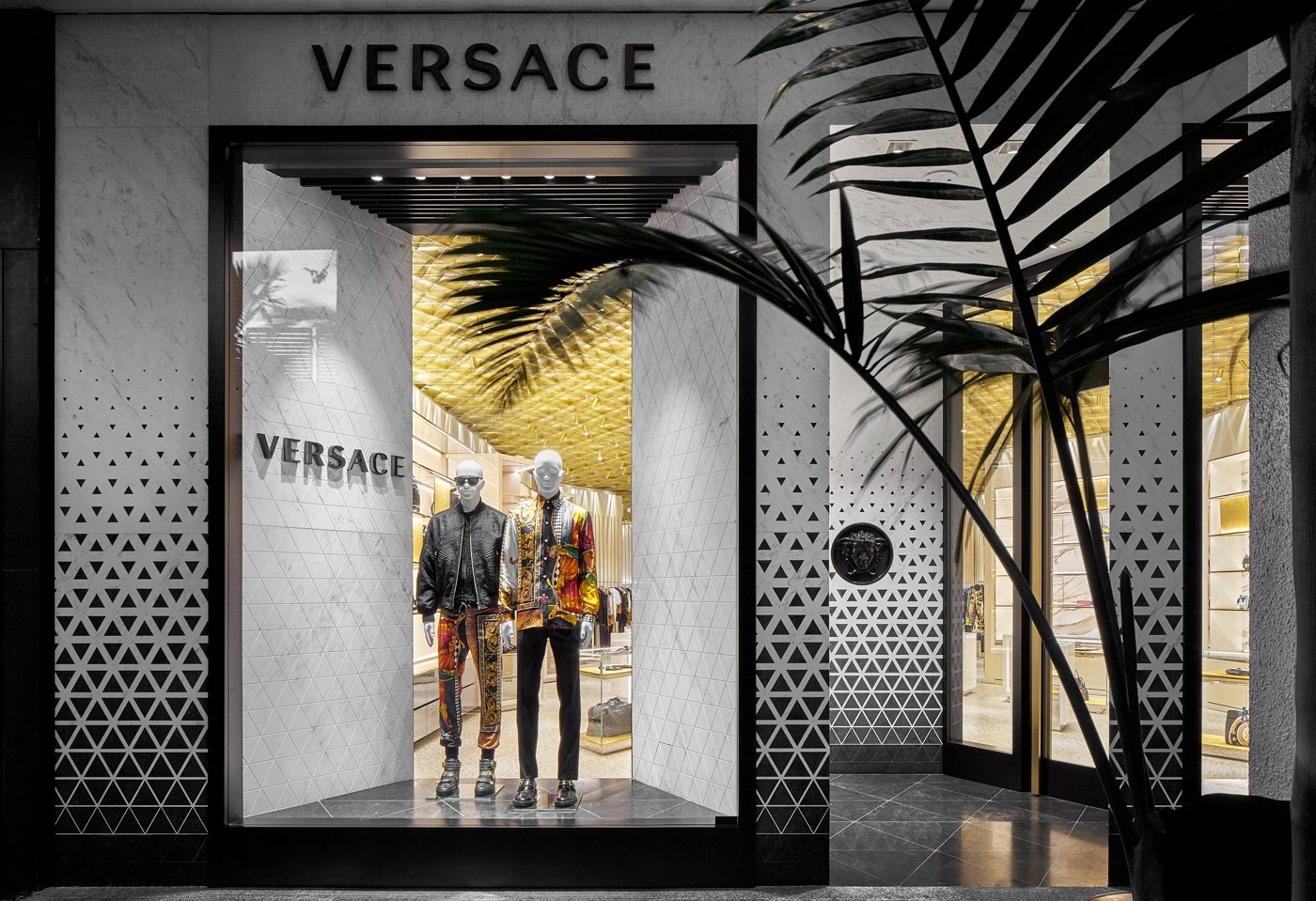 A holistic approach has been applied to the selection of materials with the highest environmental and transparency standards. The construction included recycled, recyclable, and responsible materials – including glass in the mosaic, FSC-certified wood in the structure, and recomposed marble in certain decorative elements to minimize extraction of raw materials from the earth – a sustainable commitment in every detail.
Much of the impact of a store is in its daily operations, which at Bal Harbour Shops have been studied with attention to people and environment. From dimmable LED lights with central control installed to ensure efficient use of energy over the course of the day, to climate control equipment chosen for energy efficiency, and a system monitoring energy use and internal air quality added to provide a positive impact for wellbeing on people working and shopping in the space.
The new Versace concept Bal Harbour boutique is a pure expression of not only the unmistakable DNA of Versace, but also of its commitment to the environment and vision for the future. "There's no bigger luxury than our future. The new Versace concept is a commitment towards Versace's sustainable legacy."-Donatella Versace