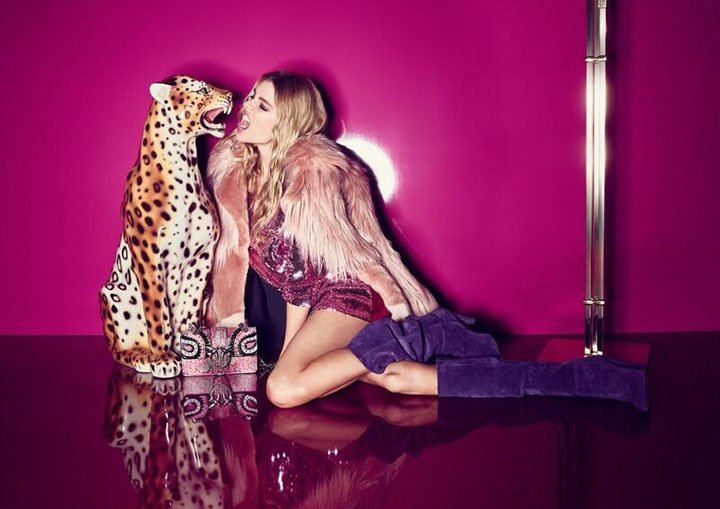 By Heather Corcoran
WHO SAYS LESS IS MORE? Certainly not PINKO. The seasonal mood of the brand is anything but understated, with a maximal take on the Italian label's roots, reinterpreted in rich layers of velvet, lace and silk.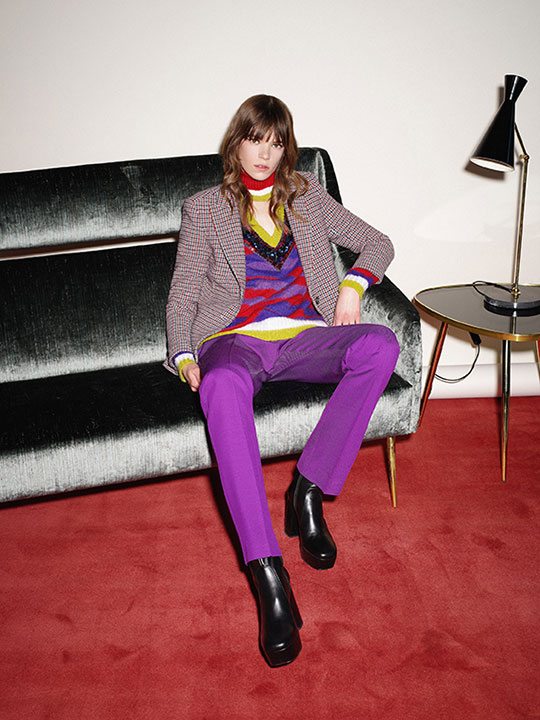 At the heart of the collection is a celebration of individual style, with luxe materiality setting the tone. Pops of velvet show up in relaxed menswear-inspired suiting, tuxedo trim with a twist and even embroidered kimonos meant to be casually draped over trousers. A Moulin Rouge-inspired selection combines glossy patent leather and wisps of lace, while a softer take on the trend can be found in PINKO's signature Love bags freshly updated with Western touches. Elsewhere, notes from the '70s folk scene take the form of fringe, celestial prints and braided details.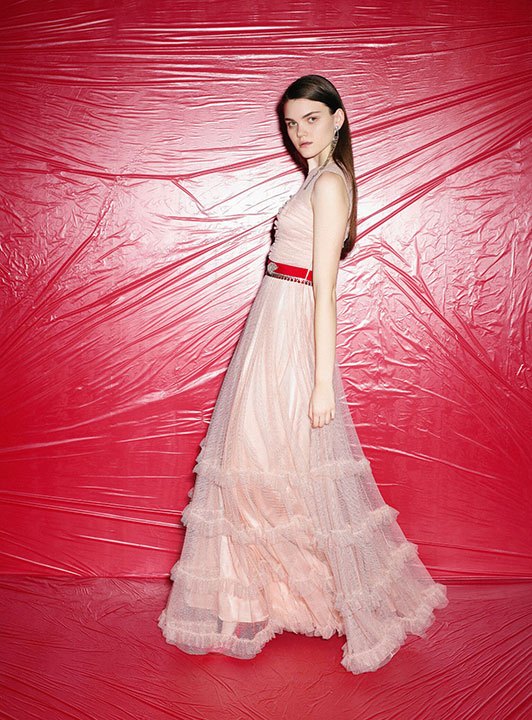 It's all ready to be mixed and matched with the collection's leather mini-skirts, slinky wrap tops and sequined dresses, the perfect pieces to be worn with a casually insouciant rock-n-roll vibe. (Need a little styling inspiration? Try channeling Rolling Stones' muse Anita Pallenberg, dreamily lounging in exile at Villa Nellcôte.)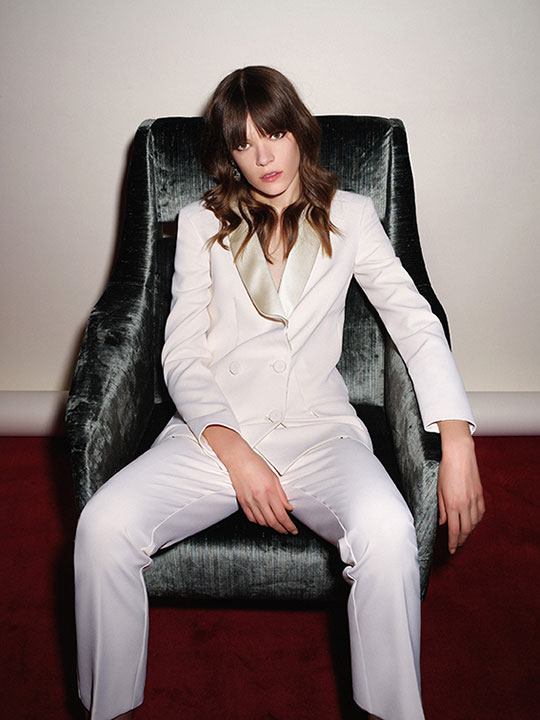 The new season is a fitting turn for a brand that's been offering contemporary looks for the modern shopper, an "independent, strong, and sexy women, aware of her femininity," since it was founded by Pietro Negra and his wife Cristina Rubini three decades ago. In keeping with the times, the brand is also introducing its first activewear collection, C-Clique.
Embodying it all in PINKO's Fall/Winter campaign is superstar strutter Stella Maxell, one of a new wave of catwalkers who dons colorful suede boots and embellished hats in the visuals. When asked about the collection's secret ingredient, the stunner puts it simply: "The right amount of cool."