We've all been awaiting Reed Krakoff—Tiffany & Co.'s recently appointed Artistic Director's—first jewelry collection for the house. Available at Tiffany & Co. Bal Harbour, the Paper Flowers collection is comprised of high and fine jewelry—the first integration of the two categories. It is also Tiffany's most significant fine jewelry launch since Tiffany Keys in 2009.
"Paper Flowers is about stripping away all of the rules associated with fine jewelry," said Krakoff. "Luxury shouldn't always mean formality, so we used precious stones and the finest materials, but in a way that you can live with every day."
And though the collection's jaw-dropping highlights include high jewelry pieces—like the diamond bib necklace featuring over 68 carats with a mix of pear-shaped and round brilliant diamonds—according to Krakoff, "what interests me is when something is wearable and useful as opposed to something you'd put away and only save for a special occasion," he says. "The fact that you can actually live with these pieces is inherent in the Paper Flowers collection and, on a larger scale, fundamental to Tiffany's DNA."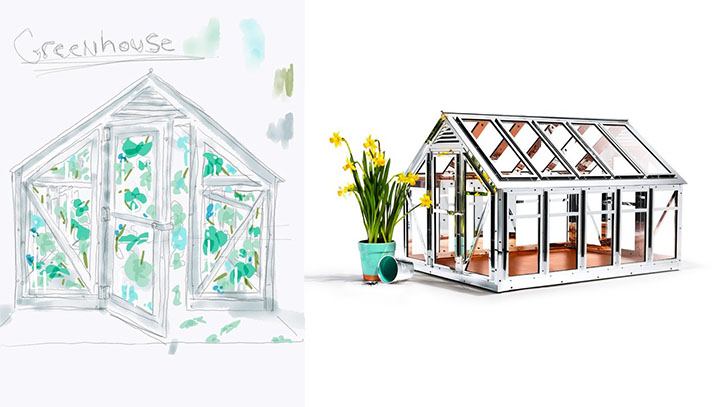 Here, the artistic director shares a little more insight about his debut jewelry collection, which is being presented in a custom greenhouse inside the second level Bal Harbour boutique, as seen in the images above.
What does the collection say not only about Tiffany's legacy, but also about the brand now and in the future?
Tiffany has always embraced the beauty in nature, and rendered nature's forms in different ways. We always strive for new interpretations, combining beauty with modernism, like in the Tiffany Paper Flowers collection where we deconstruct the petals and rivet them together again with a pin. We're beginning a new chapter of creativity, with a reverence for the past, but at the same time bringing excitement and surprise so that people consider us in a new way.
What do you want Tiffany Paper Flowers to be known for?
I'd like people to think of modern beauty—combining real strength with a sensibility that's both modern and feminine.
Can you describe how you approached the design process? What differences and similarities did you experience with designing jewelry versus Home & Accessories?
It's always the same process where you look at where a brand came from, and then re-contextualize and shape your designs in a way that is believable and new at the same time so that they're viscerally desirable. It's always important to connect designs with a narrative context, so that you're not making something that's just pretty, but something that has intrinsic meaning.