By Samantha Brooks
Since opening at Bal Harbour Shops in 2021, Maria Tash has been bringing her elevated piercing process and eye-catching jewelry designs to everyone from South Florida to South America. With a newly redesigned shop (she also has locations in Dubai, London, Paris, and Los Angeles), Tash continues to do for the piercing process what a couturier does for evening gowns, fine-tuning and custom-fitting piercings for a perfect look. Here, the native New Yorker discusses trends, finding your own personal style, and what to pierce next.
What is it like to get pierced at Maria Tash?
There are no rules: it's about one's personal aesthetic. We have a wide variety of styles in our case for many different areas of the ear, and if someone has standard first-lobe piercings and wants to add to their collection, we like to get an idea of how to open they are to piercing different areas of the ear.
In addition to our patented Tash Studio virtual try-on software, our stylists have special tools to physically suspend pieces of jewelry on the body for accurate in-store previews. We also look at skin tone for metal-color recommendations, as well as any notable physical features we may not want to draw attention away from or toward, with the choice of jewelry and gemstones.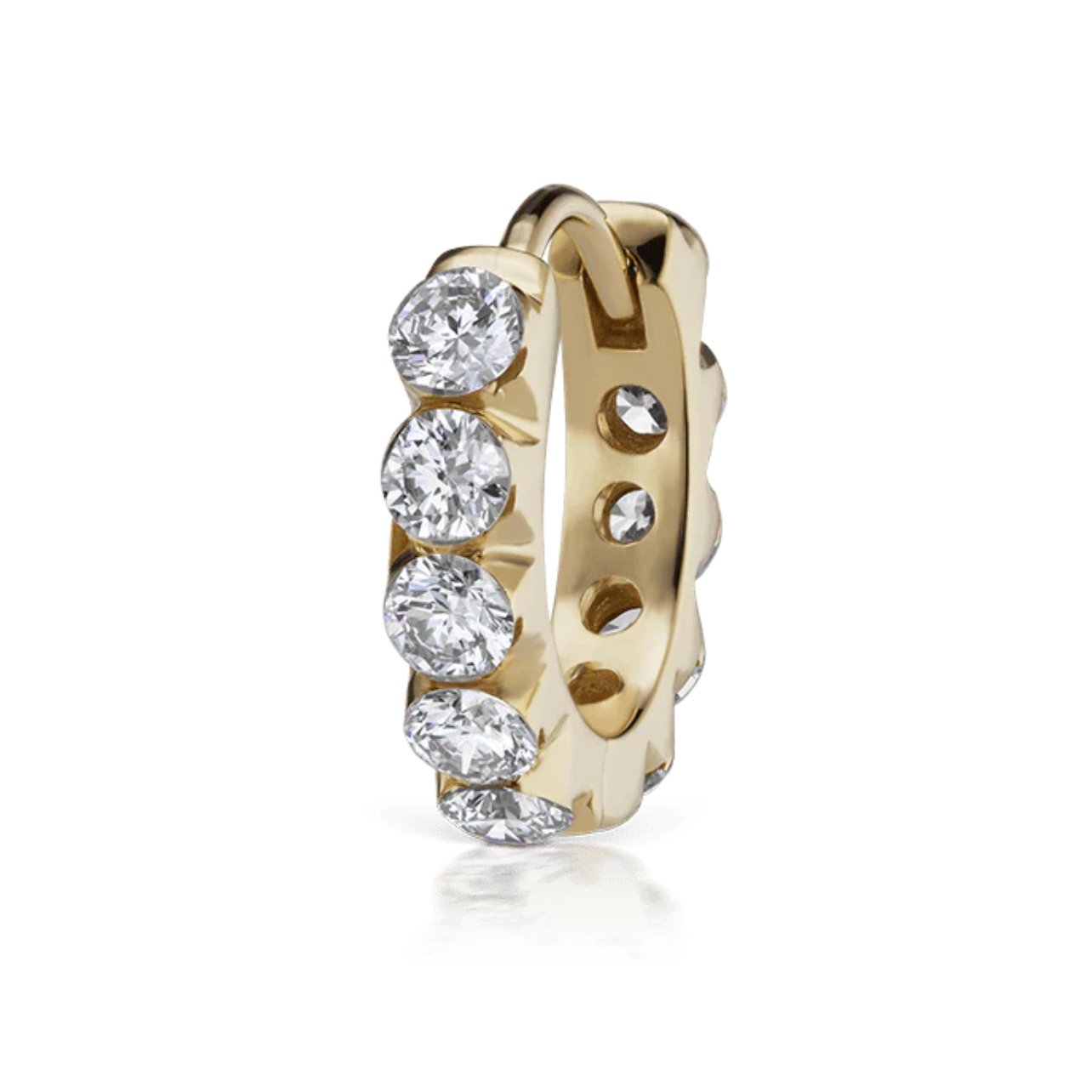 Invisible set large diamond eternity hoop earring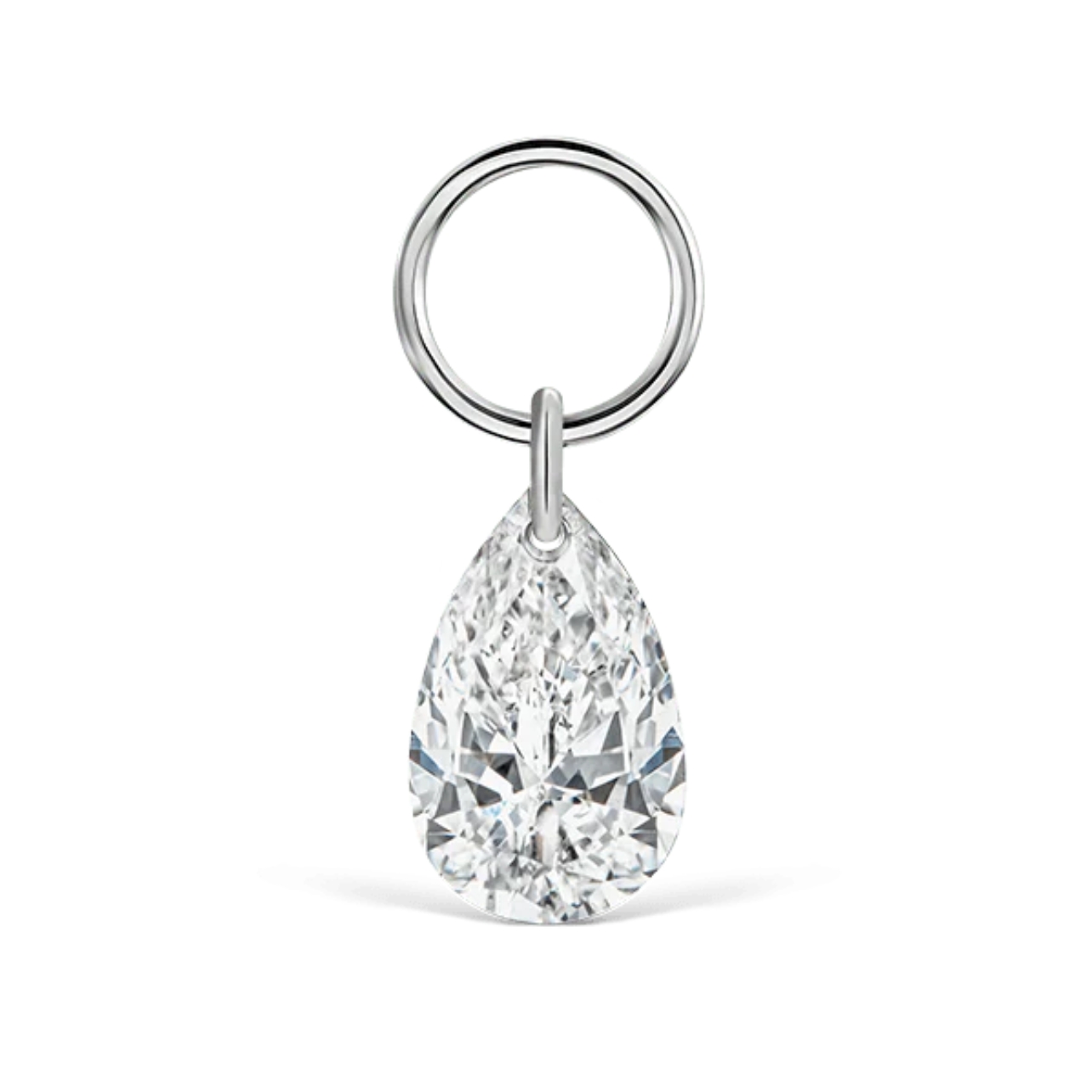 Pear floating diamond charm
What if someone has never been pierced before?
If they are adventurous, I would suggest a less common cartilage piercing, such as a Tash Helix or Tash Rook. We also pierce a lot of children's ears, in which case getting a set of well-angled first earlobe piercings is important, as they will likely have these piercings for life.
What mistakes do most people make when they get a piercing?
Many people have studs and rings that sit at mismatched angles. Maria Tash piercers are trained in my piercing aesthetic, which is called "forward facing." The angles on multiple piercings should be parallel to each other and sit so that the wearer can see them straight on.
Also, it's about the quality of the angles and placement, not the quantity of jewelry. Often, initial piercings done with studs need to be "downsized" to look optimal, and not stick out of the piercing to shift over time.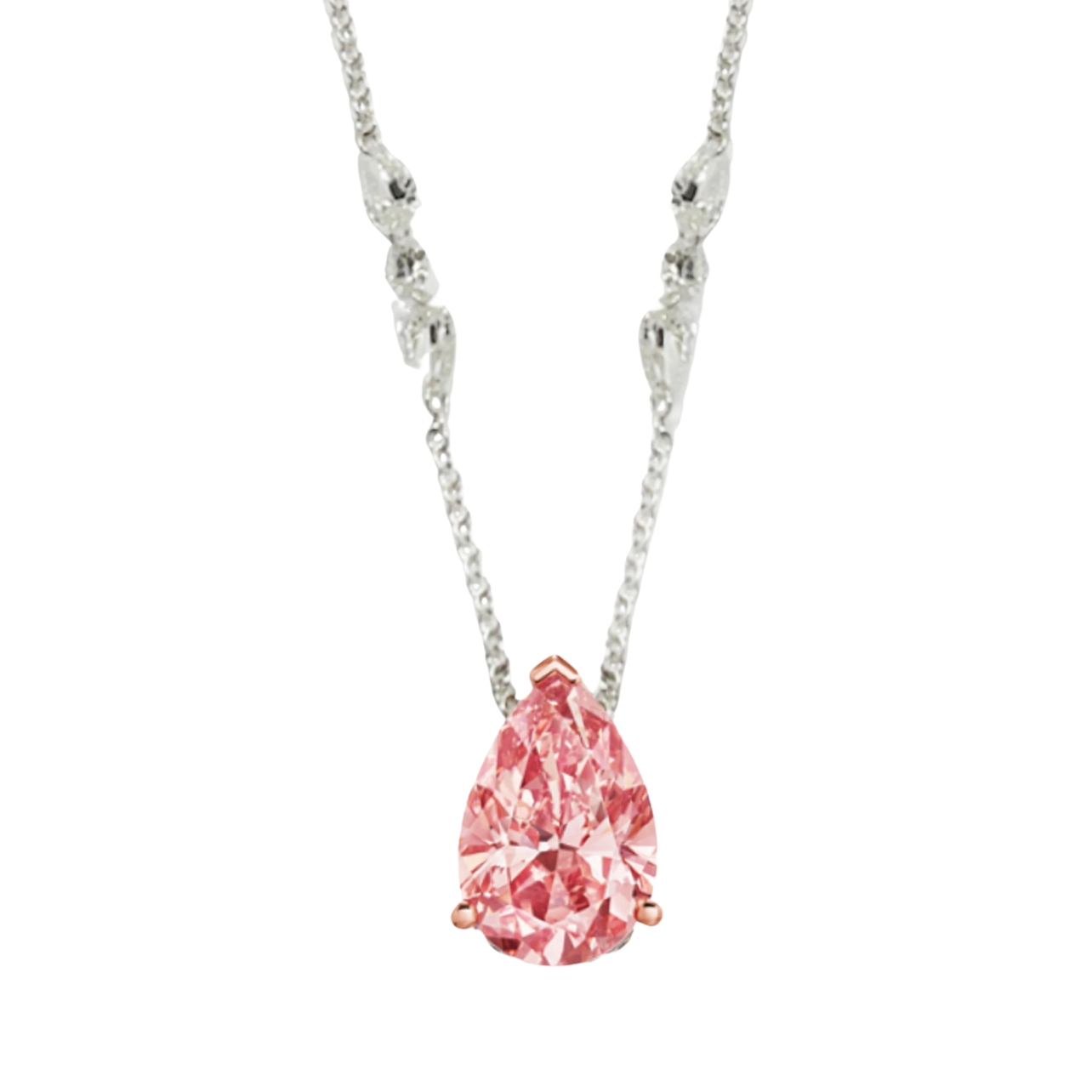 Pink pear diamond necklace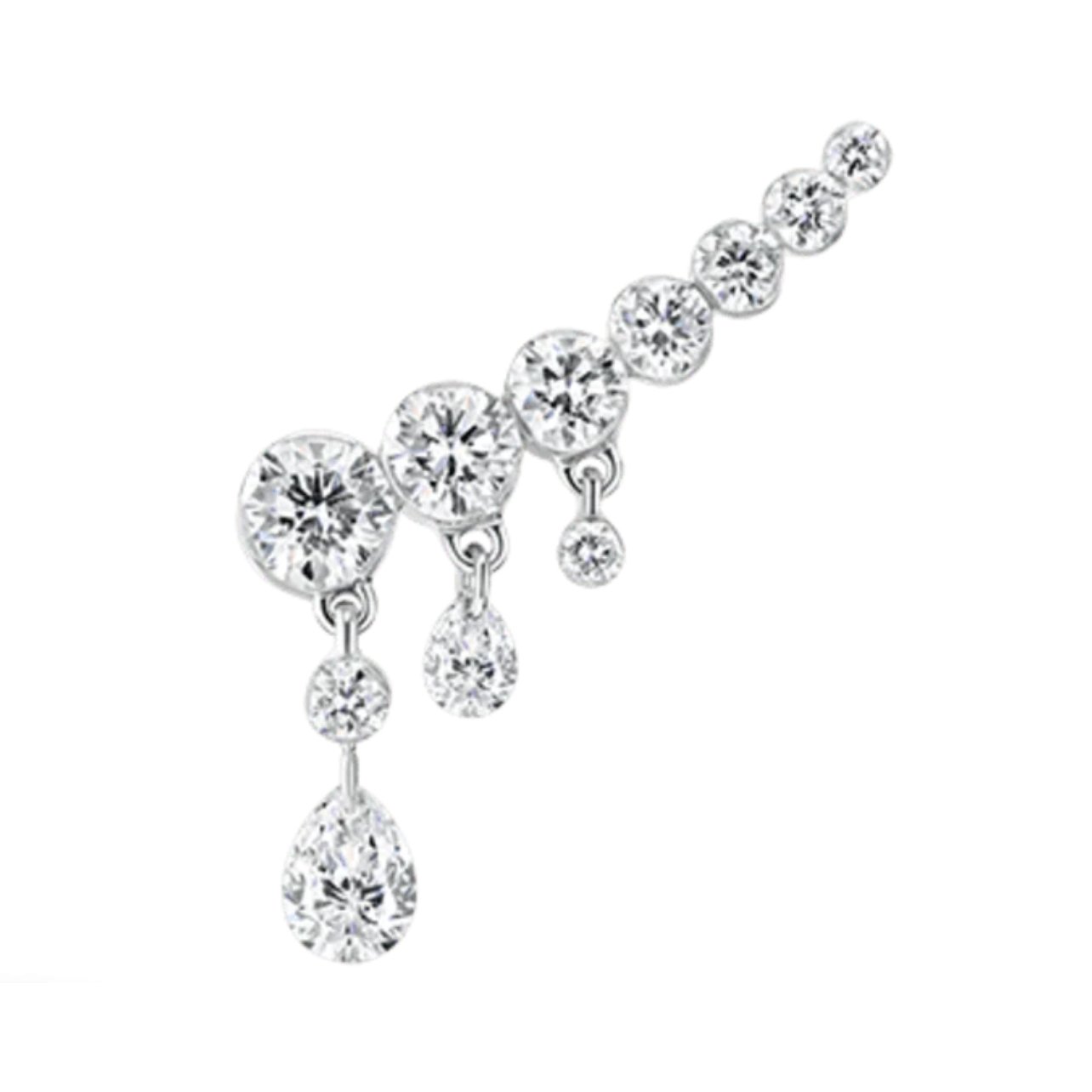 Curved crescendo bar invisible-set diamond ear climber
Is there anything available exclusively at Bal Harbour?
At Bal Harbour, I've released some unique pink diamond designs for the ears, as well as a special necklace and two-finger rings with hard-to-find hues of pink. I also have some Maria Tash high-jewelry pieces, some of which I designed for red-carpet events.
What's in the works for the season ahead?
I've recently developed some new pieces that simulate the look of multiple piercings with a single piece of jewelry. There are also some new angular diamond-shaped solitaire studs, all invisibly set, with no prongs. And, I've just located where the lobe abuts the cheek thereby creating a completely new look.