Kylie Jenner is a Dolce&Gabbana girl. The hyper-famous beauty mogul, reality TV star and mega-influencer is the new face of the Italian house's DG Logo bag campaign, which was photographed by the legendary duo of Mert & Marcus.
In the campaign imagery, Jenner is in classic Dolce form: Sultry, sensual, and surrounded by serious luxury accouterments. Gilded furniture flanks leopard upholstery, and Jenner wears a Dolce&Gabbana pin-up bra and little black dress. But the real star of the show is the bag itself.
Minimal yet contemporary, the DG Logo bag is made entirely of calfskin leather in solid colors, like primary red, deep pink, black and more. The label describes it as a "game of proportions," thanks to its embossed overlapping "D" and "G," which form the carrier's closure. This effect is achieved through sculpted stitching on the top flap, with the negative space beneath the letters being cut away. It's very lo-fi yet high-brow, and it also has airs of nostalgia–a throwback to the 1990's, which are still stylistically en vogue.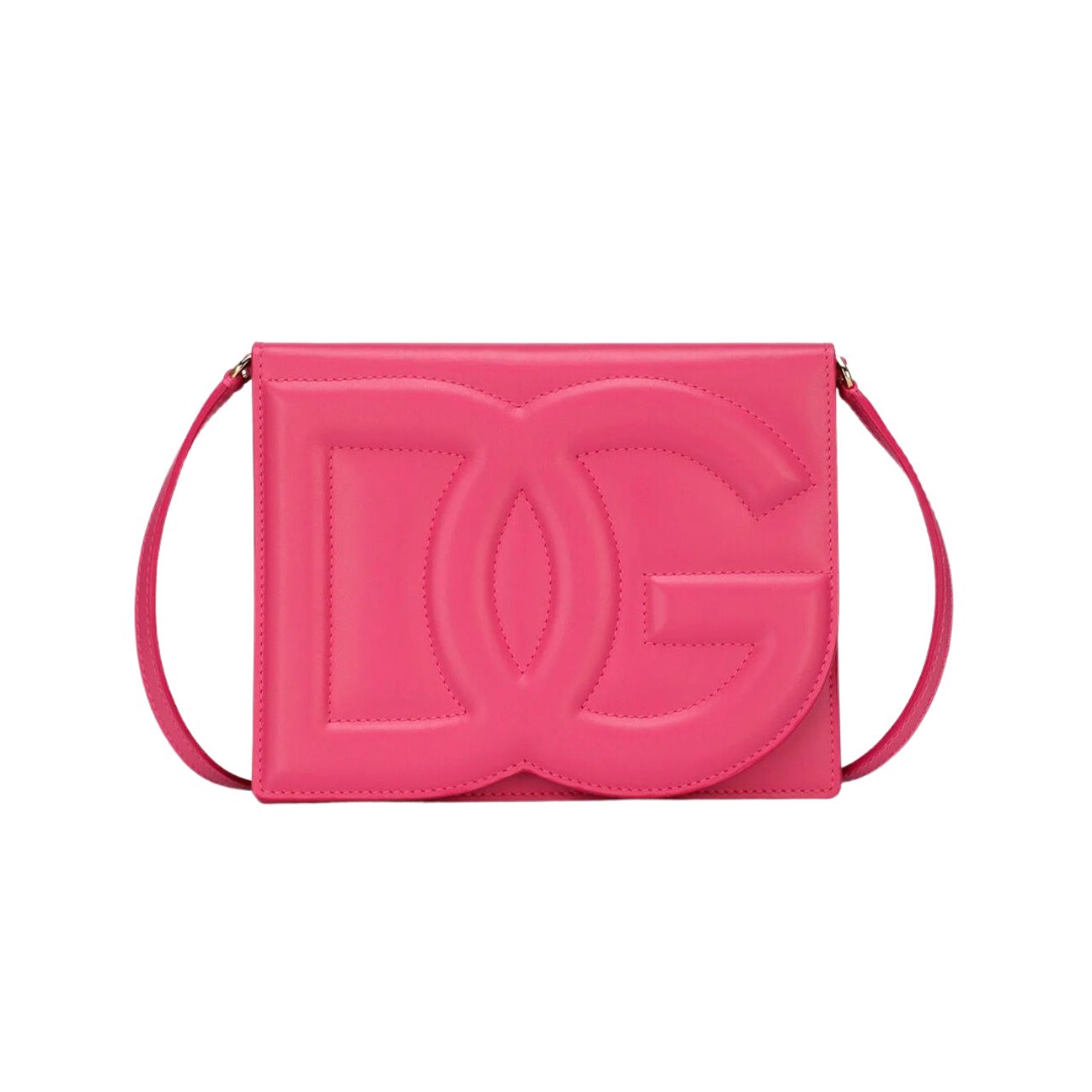 Calfskin DG Logo bag in deep pink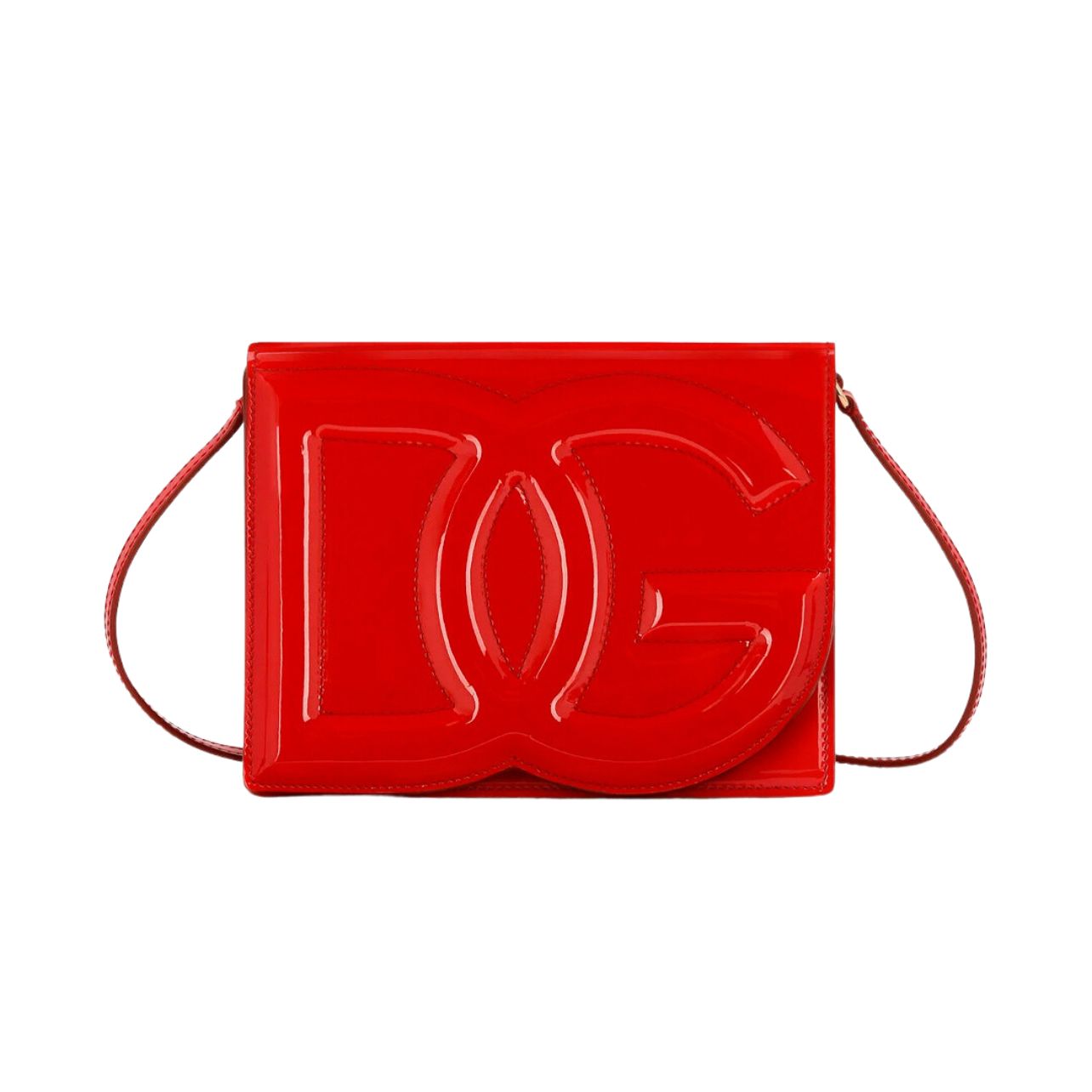 Calfskin DG Logo bag in primary red
The fact that Dolce&Gabbana hired Jenner feels like a good fit: the label made headlines at about this time last year for completely outfitting Kourtney Kardashian's wedding to Travis Barker in Portofino. (Kardashian and Jenner are half-sisters.) They've clearly expressed a desire to be close to the family, and Jenner's pouty, flashier stylistic leanings make for a perfect fit with the Milanese house's established brand of smoldering dolce vita.
The DG Logo collection includes a number of sizes and shapes: Shopping bags, shoulder bags, cross-body bags and small leather accessories. To celebrate the campaign's launch, Dolce&Gabbana is rolling out monumental installations from Seoul to London to Los Angeles.
If interested in this collection, be sure to inquire at Dolce&Gabbana Bal Harbour Shops today–when Jenner lends her name to something, it tends to sell out!