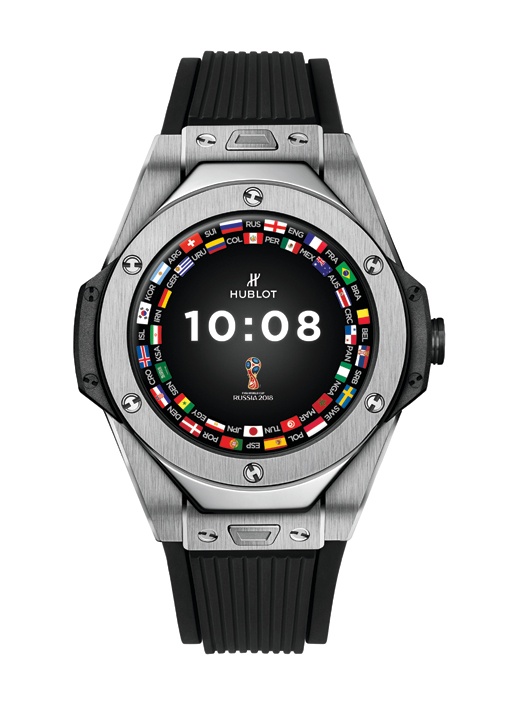 As the world anxiously awaits the start of the World Cup, Hublot has given us something to whet our appetites with: Big Bang Referee 2018 FIFA World Cup Russia. Available now at Hublot Bal Harbour Shops, this special edition watch is limited to 2018 pieces worldwide.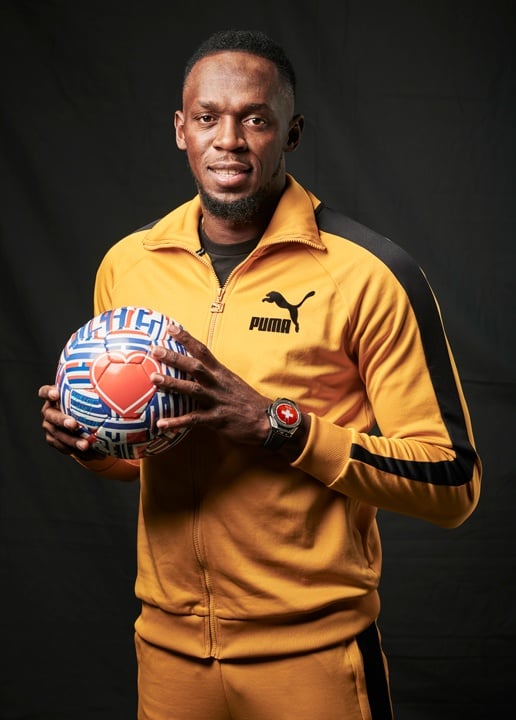 What makes this timepiece so unique? Just about everything! Featuring several notifications, the Big Bang Referee 2018 FIFA World Cup Russia announces matches 15 minutes before their kick-off, as well as yellow and red cards, player changes and goals.
The watch vibrates, displaying the word GOAL instantly every time a goal is scored. During the match, the dial shows the match statistics including the score, number of cards, names of goal-scorers, player substitutions and match time.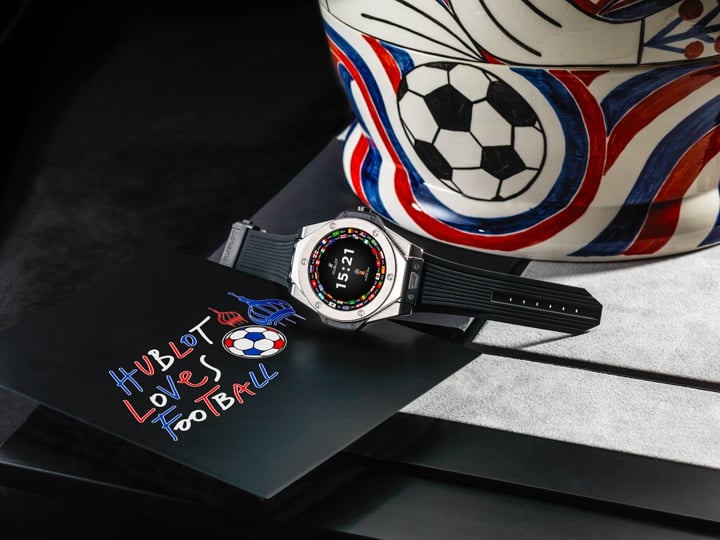 It has all the attributes of the iconic Big Bang: cut out of the lightness of titanium, its bezel is decorated with 6 H-shaped screws and has a Kevlar insert. Even the display on its analogue mode dial could pass for the same aesthetic as that of the automatic models.
In terms of size, its 49-mm case is what makes the first difference, then its motor, which, for the first time, is driven by technology connected to digital intelligence. And, the wearer can choose from 32 dials inspired by the flags of the participating countries, and two neutral dials. It is available in analogue or digital versions.