By Elana Zajdman
"My mother was a jewelry designer, and my father was a wholesaler for precious stones," says Ara Vartanian, whose namesake jewelry brand just opened its first US flagship at Bal Harbour Shops. And while he didn't immediately gravitate toward the business that was practically written into his DNA, once he found his niche in the space, about 20 years ago, there was no turning back.
"My father called me a rebel because I started designing with inverted diamonds," says the designer. This method of setting gems upside down is prominent in many of the brand's designs. "When I'm buying a diamond, I look at the top of it and the bottom,"
Vartanian continues." With the pointy tip up, the stone speaks differently. It can be sharp, even dangerous. It wasn't an act of rebellion; it was a love affair."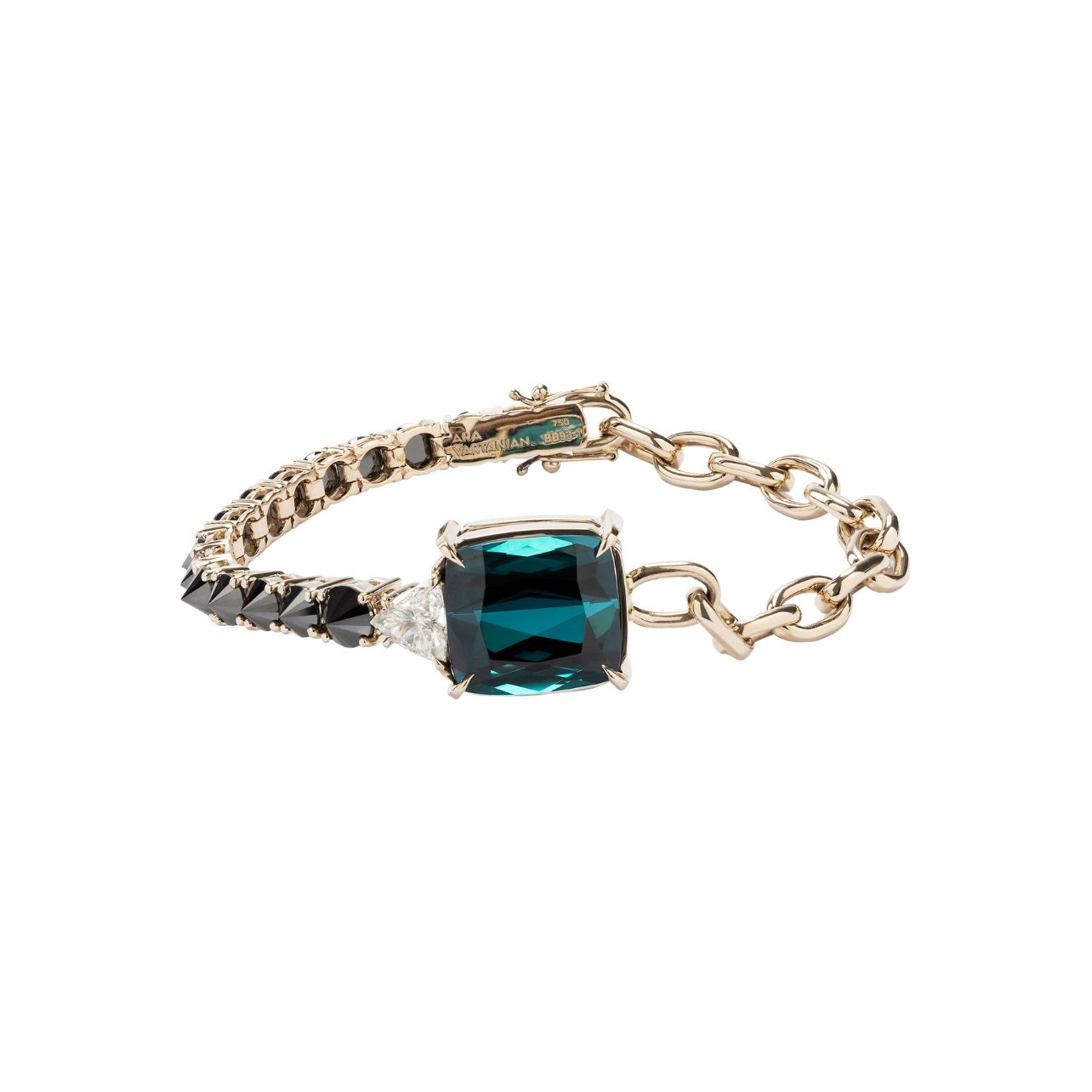 River chain bracelet
Central diamond pulsar earrings
For Vartanian, the business extends far beyond what happens on the showroom floor. He works closely to source from local mines through the brand's conscious mining program, and takes great joy in sitting down with clients and showing them pictures of where the stones are coming from and how, together, they're providing schooling and proper wages, as well as contributing to positive environmental change for the future of the industry. At a time when unity is of great importance, Vartanian continues to team up with other independently owned brands to educate one another and collectively lead the way to a more transparent future for the industry.
At Bal Harbour Shops, expect to find a space that reflects the brand's foundation in stone. Inspired by the natural wares it offers, the nearly 1,000-square-foot boutique features crystal quartz walls, freijó, and Nogueira wood structures, and hand-detailed de Gournay wallpaper. Though the expansion marks an exciting moment in Ara Vartanian's history, "we still have so much to do," says the founder. "The younger generation are really conscious shoppers. We have to be ready for them—and we are."