By Katherine McGrath
Scroll through artist Dani Wilde's Instagram and it's impossible not to feel a surge of joy. The French-born, Spain-based artist's universe is populated by a fashionable crowd of characters who all wear one thing in common—a content smile. "My greatest dream is exactly what I'm trying to do now," says Wilde, who seems to share his subjects' sense of ease. Best known for vibrant fashion illustrations that capture the clothes in as much detail as those who wear them, one might be surprised to learn that just a decade ago Wilde hadn't so much as picked up a pencil. Yet, these days, he's regularly illustrating a front row fashion show on commission for brands like Kenzo and Calvin Klein or dreaming up an opulent fur coat or a frilly frock from his atelier in the Rioja Valley in the Spanish countryside.
Wilde, who estimates he's created around 2,000 illustrations, sketches largely on his iPad. He also turns to other materials like water- color and gouache for their fluidity, which he finds more relaxing than their digital counterparts. His work is perhaps a bit surreal in nature, and joyful above all. "I like to make people smile with my illustrations," says the 40-something illustrator in his native French tongue, whose accent is now tinted with hints of the fiery Spanish of his chosen country. The Spanish influence is also infused in his work, visible in the vibrant hue of the ocean and the generous doses of color throughout.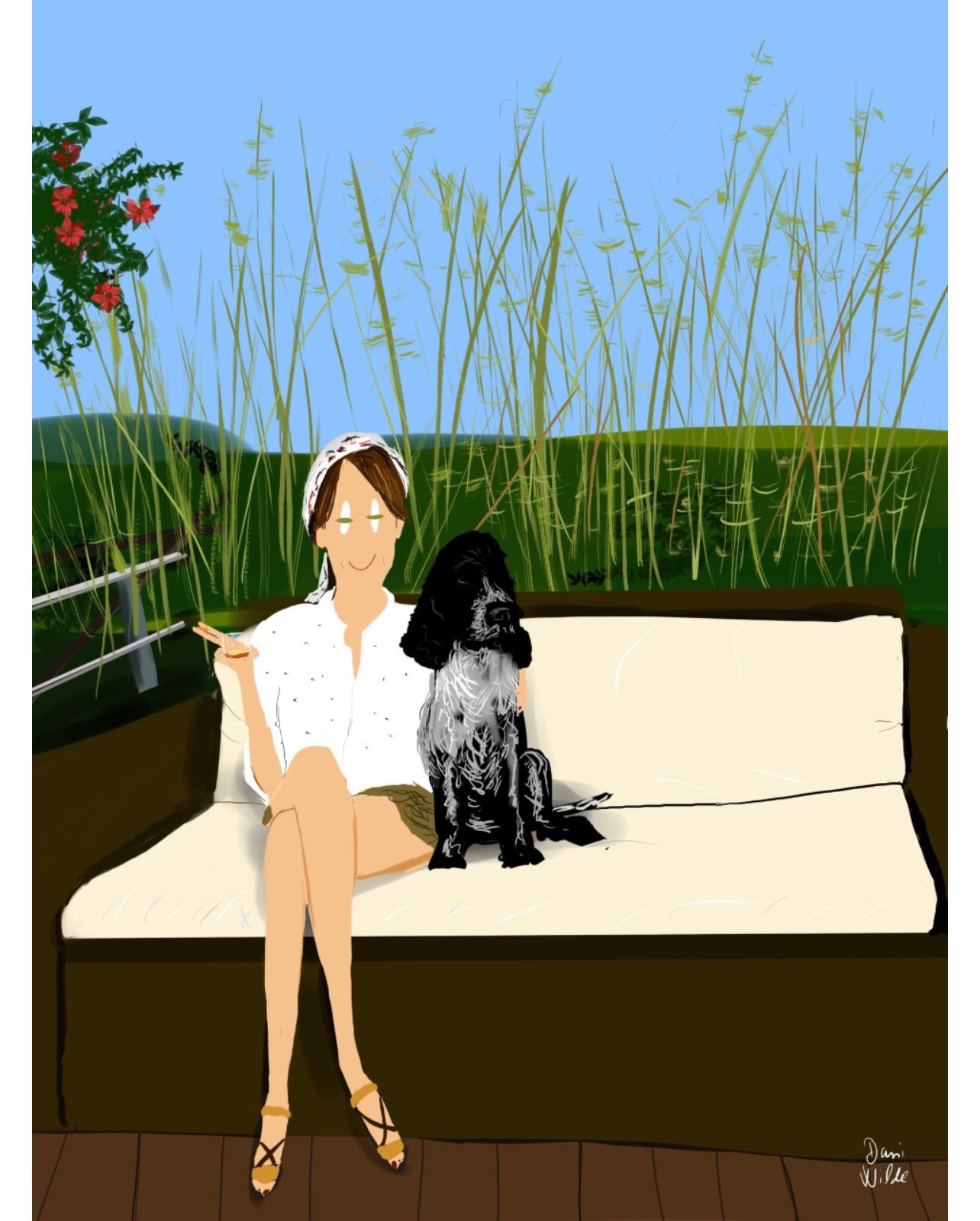 While Wilde has always had a passion for contemporary art—he counts Joana Vasconcelos, Francis Bacon, and Elizabeth Peyton as inspirations, and Julian Schnabel as his idol ("I love his charisma")—it was Sir David Hockney's embrace of the tablet that led Wilde to his new professional life. "I'm a bit atypical, in that I only began drawing eight years ago," explains the artist, who previously worked in marketing. But while visiting the British Pop artist's 2012 exhibition "A Bigger Picture" at the Guggenheim Bilbao, Wilde was taken by the artist's astonishingly large portrayal of the British countryside, but even more so that it was executed not in paint, pastels, or ink, but rather in digital pixels. "The fact that an artist of his caliber turned to the iPad… it's accessible for so many people, and inspiring, too. For those just starting out it has many advantages: you can 'undo' easily, and if you make a mistake, it's less dramatic."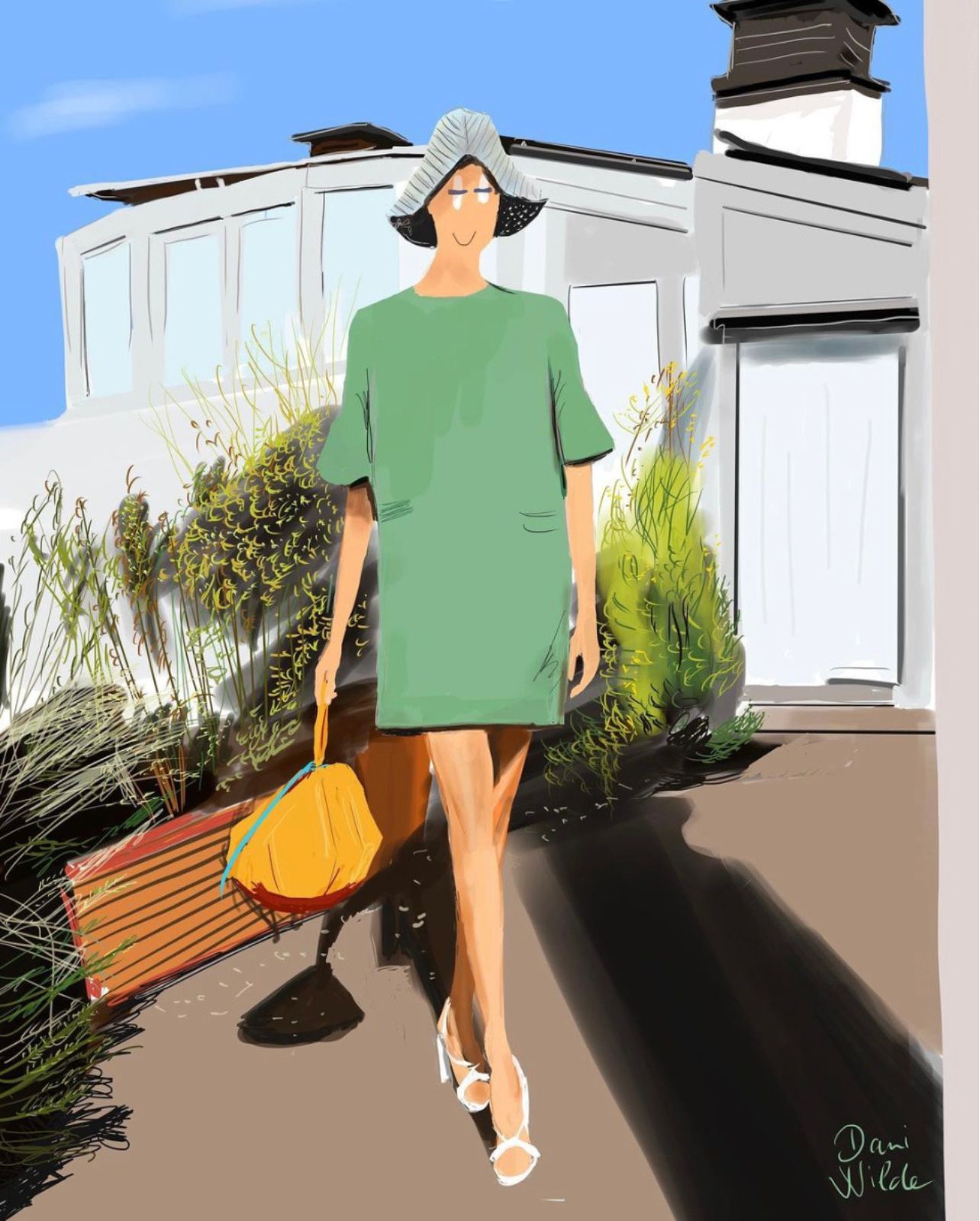 While his eye for fashion gravitates towards more established designers, models, and icons like Miuccia Prada, Tom Ford, Kate Moss, and Victoria Beckham, Wilde finds great joy in illustrating his private commissions. "In order to make my illustrations my clients will send me photos," says Wilde. "Sometimes there are so many images shared I feel as though I truly know the family by the time I'm done."
Wilde's enthusiasm for his craft is palpable. "I'm proud of what I've done. To begin as an illustrator so late, and to achieve what I've achieved, is not a given," says Wilde. "It's surreal that eight years ago I hadn't touched a pencil… I see everything through the eyes of a child in that all of this brings me so much pleasure."