By Shivani Vora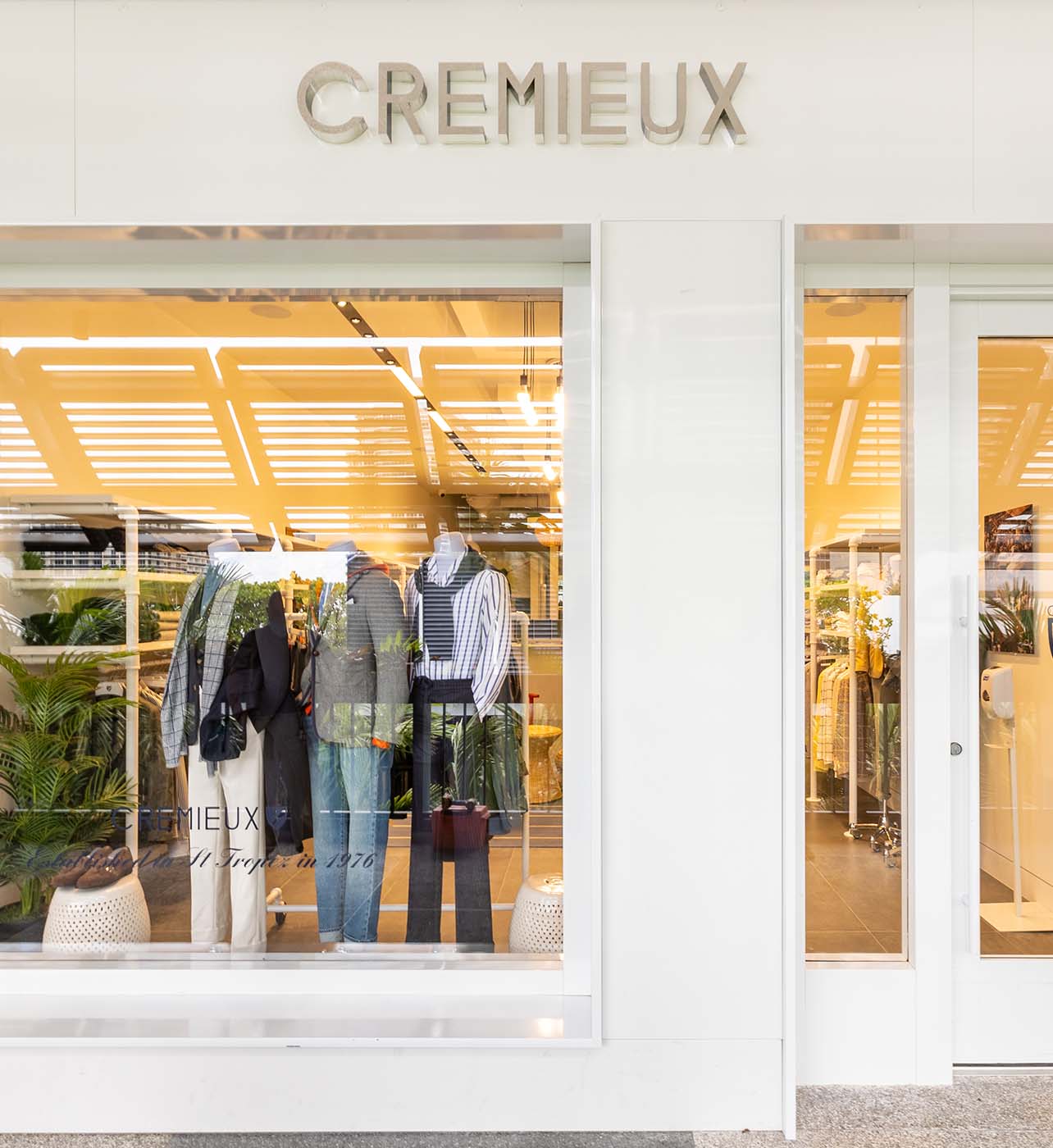 Men, get ready to meet your new favorite resort-wear brand. Chic French menswear brand Crémieux has just opened its third U.S. location at Bal Harbour Shops, and we want one of everything! Founded in 1976 in Saint-Tropez, the family-run company is the epitome of laid-back but elegant French style. Stéphane Crémieux, the son of founder Daniel, spoke to us on the eve of the opening about the line and his love for Miami.
Why are you opening your third outpost in the United States in Miami?
It's one of my dream locations in the US to have a shop in. I have traveled to Miami several times a year for the last 20 years because I enjoy the city and its community. Miami also fits in perfectly with our resort stores in Saint-Tropez, Capri and Palm Beach.
And why specifically at the Shops?
On my trips to Miami, Bal Harbour Shops is a must-visit for me. Crémieux and Bal Harbour Shops both share the same level of luxury. We're experience-focused, have an international client base and offer well-made products.
You're new to the United States but a heritage brand in France. What do the French associate Crémieux with?
As an anchor, luxury resort French brand we are the unique alternative for a man who enjoys life but does not want to lose control of what he wears. We are like a very good restaurant. When the waiter describes the menu items, it's about the storytelling of the food, the experience and the ambiance. We're also storytellers, and the goal is always to give our clients a unique experience and help them dress for a marvelous time. They can have fun with their wardrobe but also look chic and put-together at the same time.
Describe the man who wears Crémieux.
He is modern and loves navy blazers, linen shirts and white pants. He likes authenticity and high-quality products.
What are some of your most iconic pieces?
Our unconstructed blazers and one-piece collar shirts.
How does Crémieux fit into the South Florida lifestyle?
Crémieux was born in the resort town of Saint-Tropez on the French Riviera. We have lived and breathed the beach and chic, party lifestyle for the last 45 years.
When you're in Miami, what are some of your favorite spots?
I have had an apartment in Miami for 20 years because I enjoy the city so much. When it comes to restaurants, I especially love Makoto.