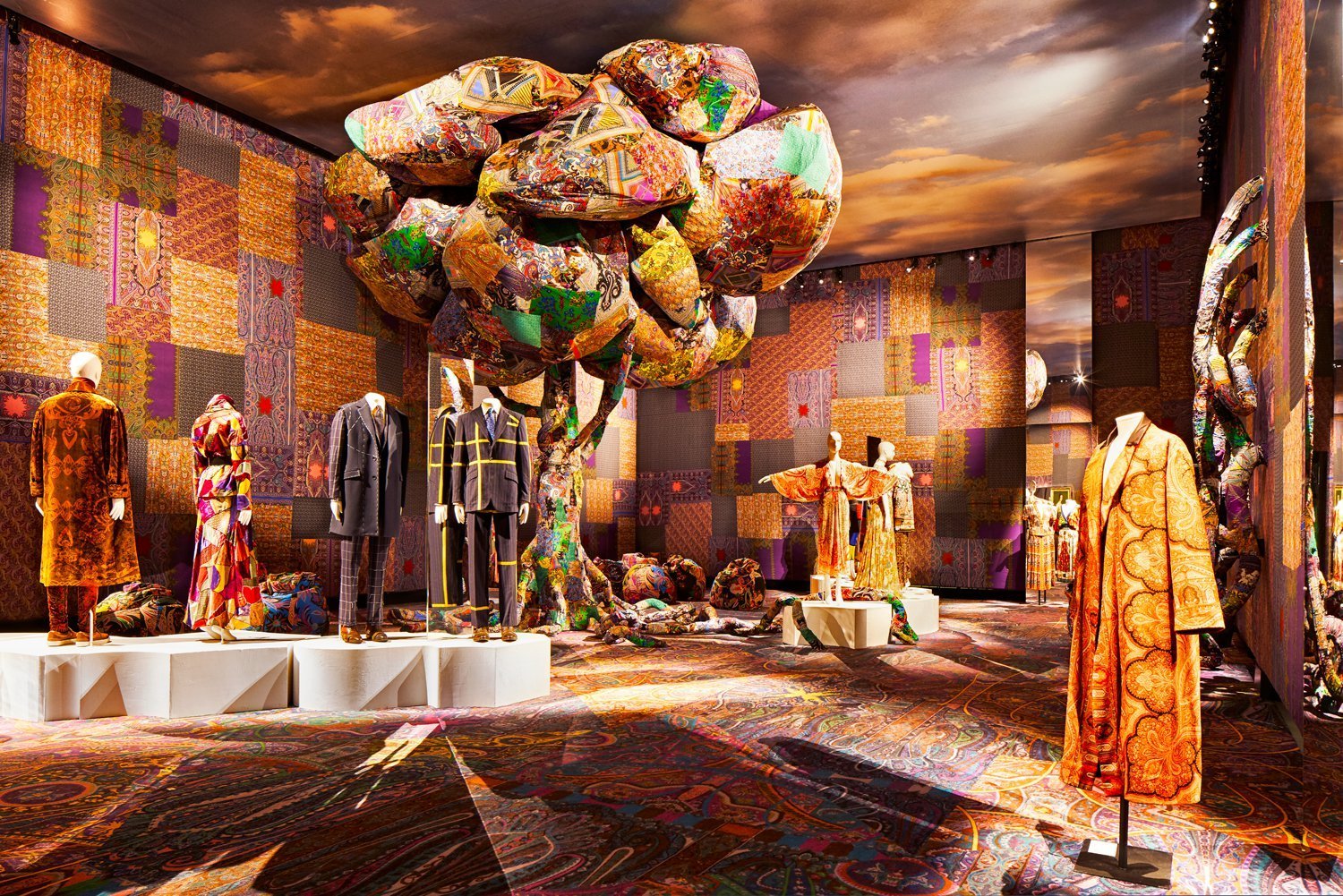 The Etro 50 capsule collection made its official debut on September 22nd in conjunction with the opening of Generation Paisley exhibition at the MUDEC museum in Milan. Etro women's and men's wear creative directors Veronica and Kean Etro designed this capsule collection, which creatively combines the brand's heritage with contemporary, street-wise design.
Along with the signature Etro 50 crest, the collection showcases psychedelic patterns, geometric shapes and cartoonish characters that are used across the whole capsule.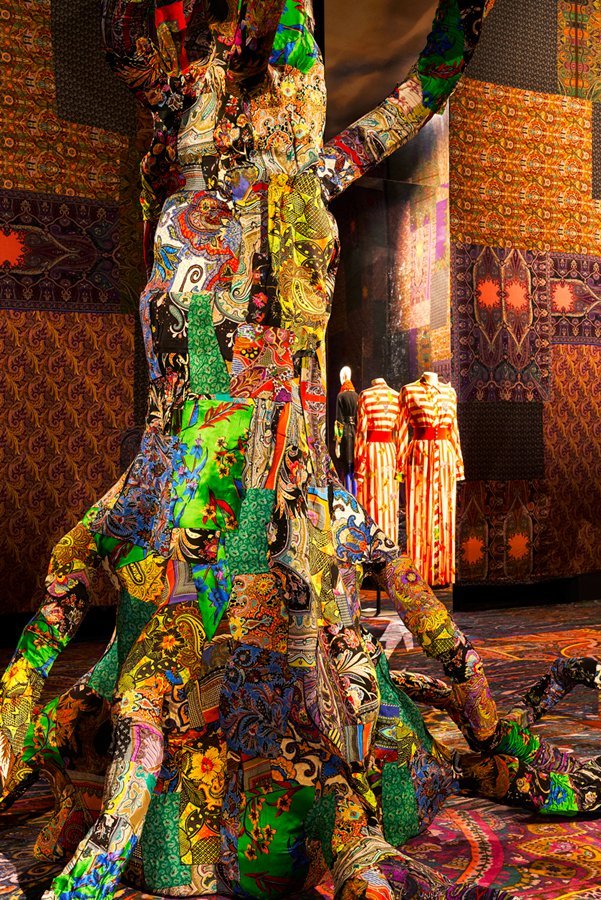 Fifty men's and women's designs from the house are shown along with the Etro family's personal objects and photos which are displayed throughout the 5 rooms. "We didn't want to stage a clothes exhibition per se, but rather we wished to immerse visitors in our world," said Veronica Etro.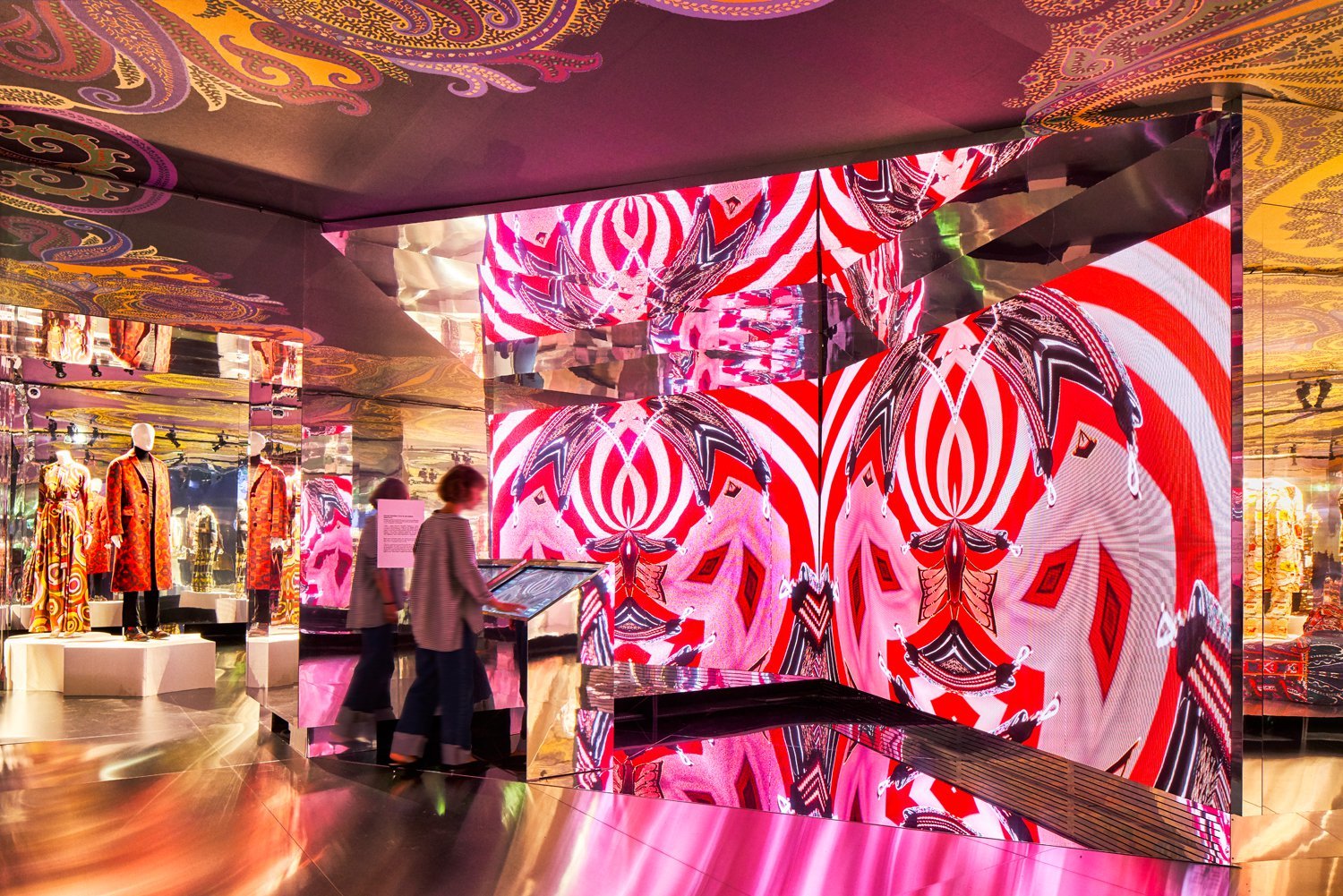 The giant Tree of Life decorated with the Paisley motif welcomes visitors into an interactive exhibition that shares the Etro story through a journey of fabric covered walls, paintings, mirror reflections that multiply and amplify, digital and 3-D effects, personal family collections and designs inspired by the fashion house's history, present and future.
The exhibit, which was inaugurated during Milan Fashion Week, will run until October 14th. The Etro family is proud to share their colorful capsule creations as the collection is available for special order at Etro Bal Harbour.