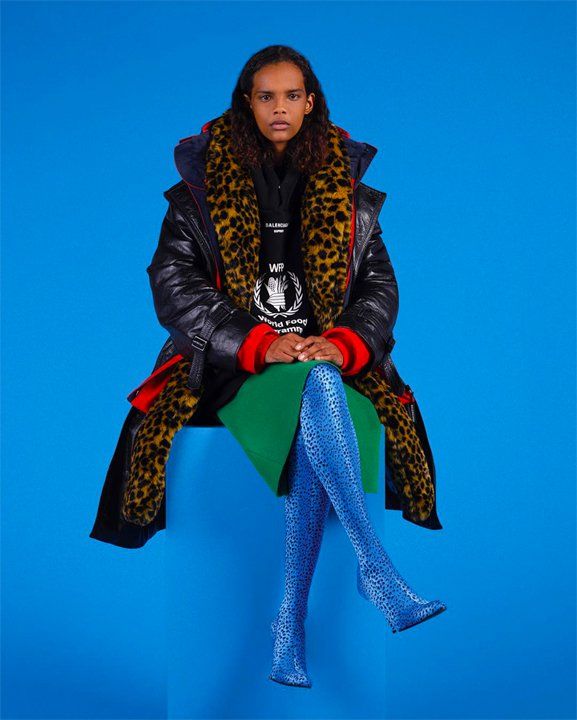 Balenciaga unveiled a partnership during Paris Fashion Week with the world's largest humanitarian agency fighting hunger worldwide, the World Food Programme. Balenciaga's artistic director, Demna Gvasalia made a powerful statement during Paris Fashion Week as he used the platform of its Autumn/Winter 2018 runway show to showcase the brand's collaboration with the World Food Programme (WFP).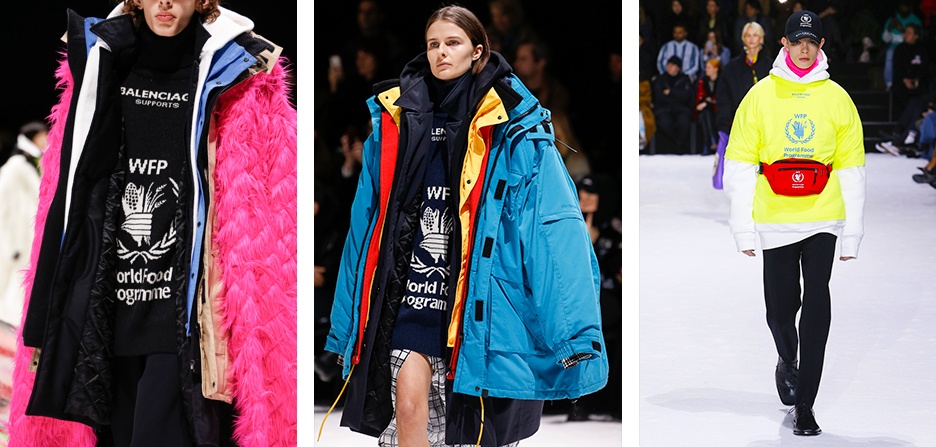 Progressive ideas are much needed in fashion today. The inspiration behind this collection marks Gvasalia as a designer who wants to be an agent of change in the industry. Rooted in Balenciaga's heritage to be a pacemaker for positive communities to build resilience, he goes onto explain that "we (Balenciaga) consider this partnership to be an important step in making fashion useful in a different way and supporting good causes with our products whenever possible."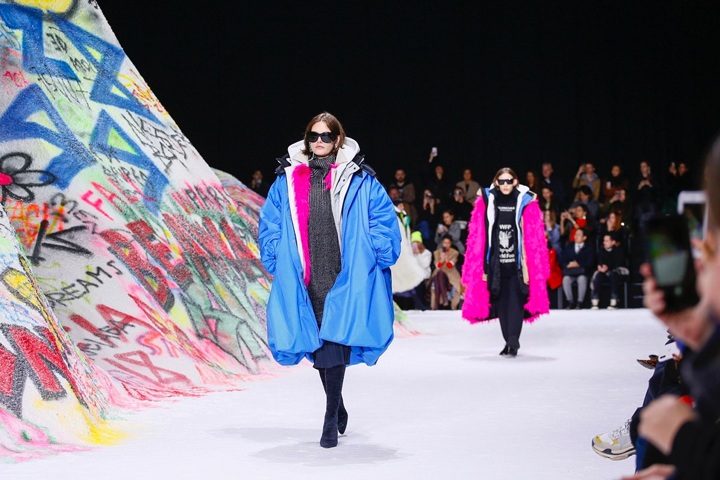 In true Balenciaga form, Gvasalia splashed the charity's logo and slogan, "Saving Lives, Changing Lives" on oversized hoodies, knits, caps, tees and shopper bags. With a purchase of a single cap, 200 packets of high-energy biscuits can be distributed to people in an emergency. If you feel like sporting powerful palettes for a good cause, visit Balenciaga Bal Harbour to discover more about the WFP collection, as pieces will be arriving early next month.