He taught you how to drive stick shift, he built your college dorm room bookshelves, maybe he even chose not to tell mom when you stayed out past curfew. Now, it's your turn to show dad how much you care. Whether he's the kind of guy who hates to get his hands dirty (scroll down to our list for grooming and wellness–driven gifts) or the kind of guy who is constantly running around town (make sure you catch our Golden Goose sneakers and Moncler belt bag), we have something for every kind of dad in your life. Here, our most ultimate shopping list for Father's Day yet—find every item here, at Bal Harbour Shops, or click the links to purchase online and have it delivered directly to your house.
For the Everyman of Style
Whether he's your 80-year-old grandfather in need of an updated hat for his walks or your trend-setting partner who feels that enough is never enough, we have your shopping list of designer gifts to make him a stylesetter. Allow him to avoid the sun in Versace's La Vacanza bucket hat, walk to brunch in Valentino's slides, or embellish his everyday ensemble with Isaia's Saracino bracelet. There are so many ways to help show him you care.
---
For the Dad Who Needs Some TLC
Those trans-Atlantic business trips, late nights entertaining clients followed by early morning school drop offs, and busy weekends coaching sports may be catching up with him. Teach him what "me time" is with our hand-selected indulgences to make him feel pampered from day (perhaps with DSquared's duffel bag to tote along his gym gear) to night (may we suggest Brioni's pajama set).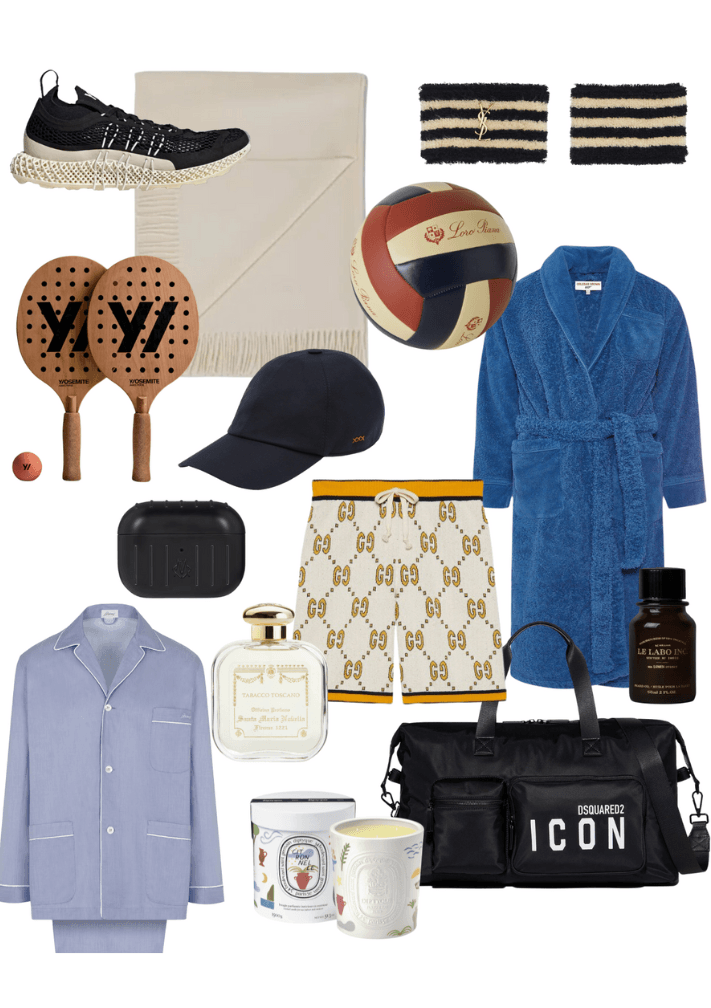 ---
For the Dad Who Has Been Very Understanding About Mommy's Need for New Chanel Bags
He has a phone—he already knows what time it is when he checks his wrist. He doesn't drink anything that comes from a can—when at home, his drinks are prepared at a designated bar with the appropriate glassware. He never needs to see if his tux still fits—it remains tailored, pressed, and ready to go. Some guys get it. For them, we suggest getting Audemars Piguet's Royal Oak Spider-Man watch, Michael Aram's barware set, or perhaps a fresh pair of cufflinks from Jacob & Co. We have many treasures to delight even the toughest man to impress.